Instagram just hasn't been the same since @BadGalRiRi left the scene. Sure, there's Miley, Justin, and a buttload of Kardashians to entertain the world but they've got nothing on stoner fashion princess/worldwide pop star Rihanna. Below, we point out the six things we're missing most from her feed.

Cue: "Thanks for all the memories..."

Weed.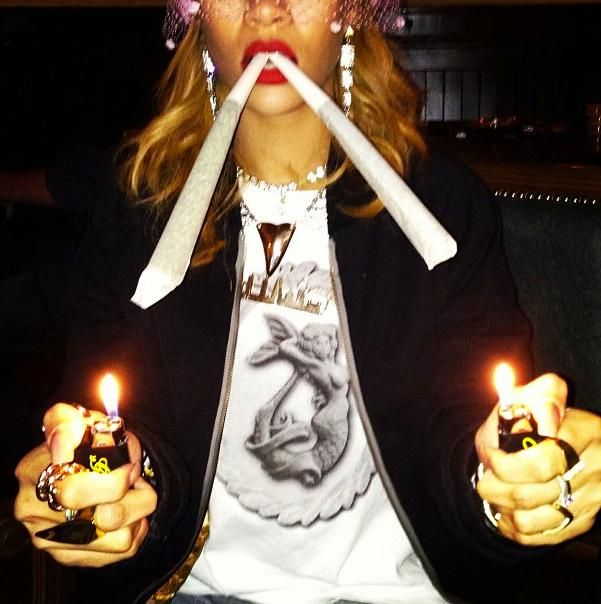 Rihanna loves pot and pot loves Rihanna. If it's a day that ends in y, Rihanna is blazing that shit, getting lifted as hell and posting photos of her smoke breaks. When Rihanna smokes, she doesn't get all weird and quiet and watch TV, wishing she had her shit together like the woman in the Nasacort commercials. Nope, Rihanna is chill as fuck when she smokes.

Cryptic messages to Drake.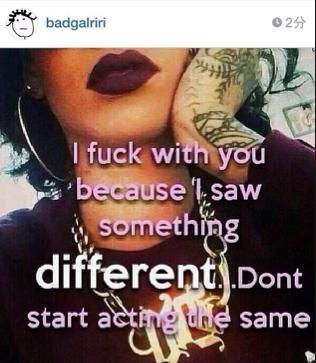 Rihanna and Drake's whole on-again-off-again, are they or aren't they thing is captivating stuff and Rihanna is not above trolling us all with messages to mystery men. This is what James Franco wishes he could pull off. 

Underboob.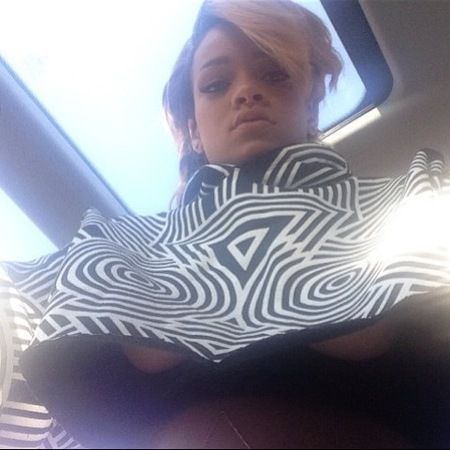 Ri loves a little bit of boob popping out the bottom and has an accent tattoo below them that screams, "these are my boobs and they are elegant as hell." The sideboob selfie is the reverse cleavage shot and literally .2% of the nation could take this same shot and look remotely flattering. Rihanna is one of the underboob chosen.

Celebrity cameos.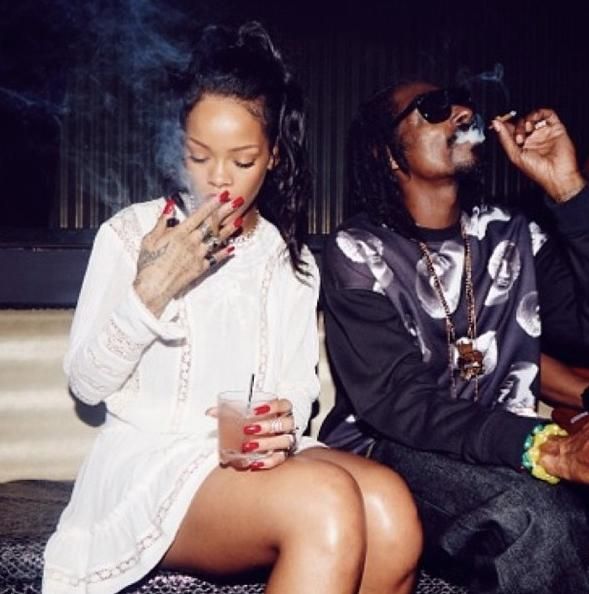 Rihanna's posse is more fabulous than a go-go boy on Christmas and you never knew what fun and funky face was gonna pop up on her feed. Blunts with Snoop? Check. Playing hair salon with Cara Delevingne? You betcha. Chill session with Jay Z and Kevin Hart? Obviously.

The softer side of RiRi.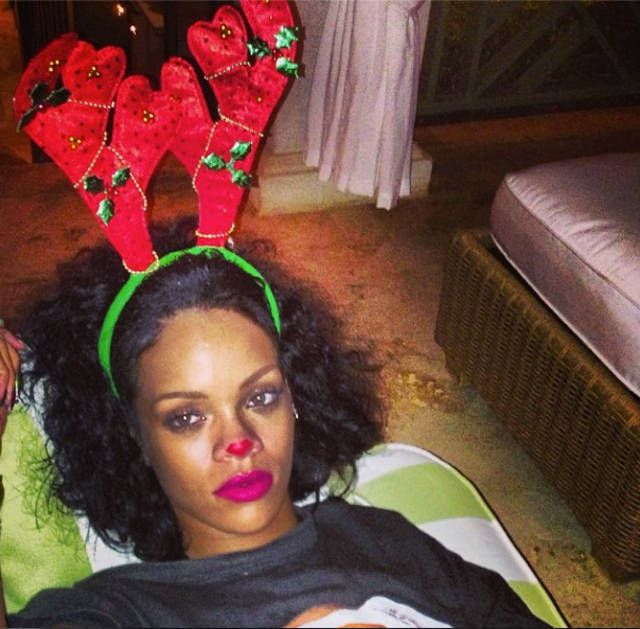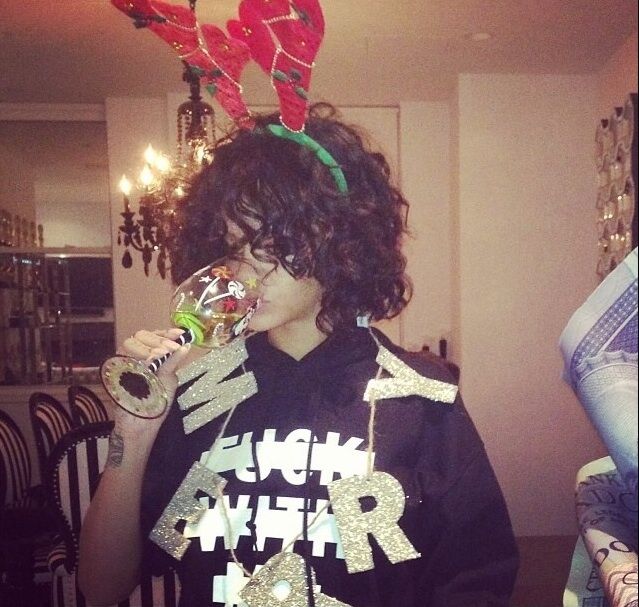 Rihanna may some across as chic and aloof, but she's just a sillypants kind of girl who loves Christmas and those accent wine glasses that your mom made at a strip mall pottery place with Linda and Judy.  

Rawr selfies.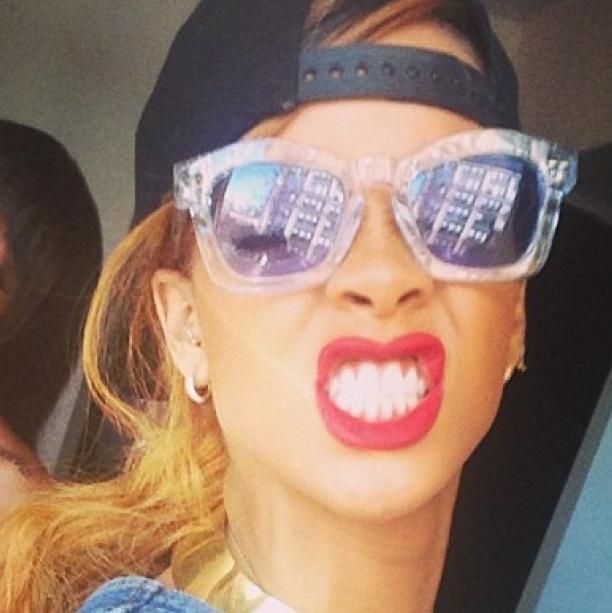 RiRi has great teeth. She wants to show them off. Sometimes she wears grills. We have absolutely no problem with that.