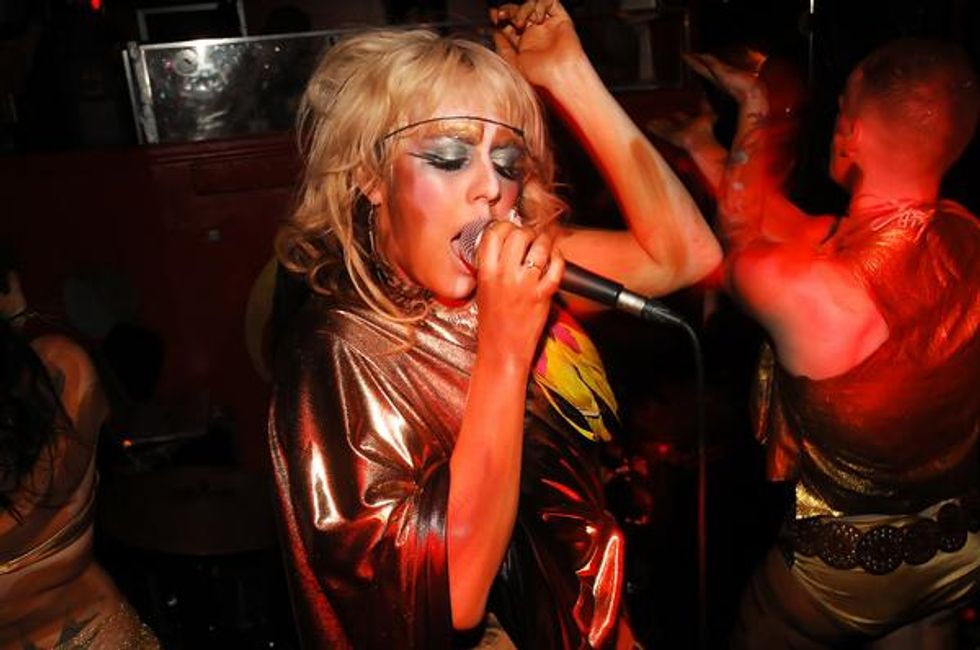 Why Speak by Nathaniel Bellows
Nathaniel is an amazing writer and poet, as well as a dear friend and collaborator. His poems are incredibly well crafted. They are lean and quiet and a lot of them are pretty pastoral. He has a profound appreciation of the beauty and silvery lining surrounding the mundane. I am a big Elizabeth Bishop fan. So I may be reading Nathaniel's book with a parochial eye/ear but I definitely feel that they are kindred spirits.
Going for the Bronze by Sloane Tanen
My mom gave me this book for Christmas last year. Whenever I'm feeling a little down in the dumps, I'll pick it up. There are HILARIOUS photos of tiny fake chickens shopping, showering and ice-skating. These chicks do it all with style and humor. (Ha! Ha! Disgusting... )
Middlesex by Jeffrey Eugenides
I've always felt like a bit of an outsider myself (freak or weirdo), but obviously in no way like Calliope Stephanides, the protagonist in this book. Gender and/or sexual identity are topics that totally fascinate me (maybe everybody?). The book moves from the exotic to the everyday, from Greece to Detroit, from "woman" to man. I grew up in the midwest with foreign parents, so it was interesting for those reasons as well.
Heloise and The Savoir Faire's new record Trash, Rats & Microphones was released last month on Simian Records.
Photo by MatthewBrindle.​co.​uk