whoopi in vetements. #fashion pic.twitter.com/dvZ4NqLK8L
— Ian Bradley (@IANCOGNEATO) September 19, 2016
Fashion's biggest breakout star of 2016 is not a Jenner or a Hadid, nor a sitting president: it's Whoopi Goldberg.
Goldberg, who walked in Opening Ceremony's "Pageant to the People" last week at NYFW like a boss, has continued to show off just how IDGAF-chic she is by rocking a Vetements hoodie on the View this morning.
Decked out in the French design collective's F/W 2016 sweatshirt with the fuck you very much-slogan "may the bridges I burn light the way" emblazoned across it, Goldberg just took the morning talk show circuit to glorious new style heights.
Will Billy Bush wear Gosha next? Will Hoda and Kathie Lee start rocking Eckhaus Latta parkas during the fourth hour of Today? Only time will tell.
Burn those bridges and blaze those talk show fashion trails, Whoopi. We're all the better for it.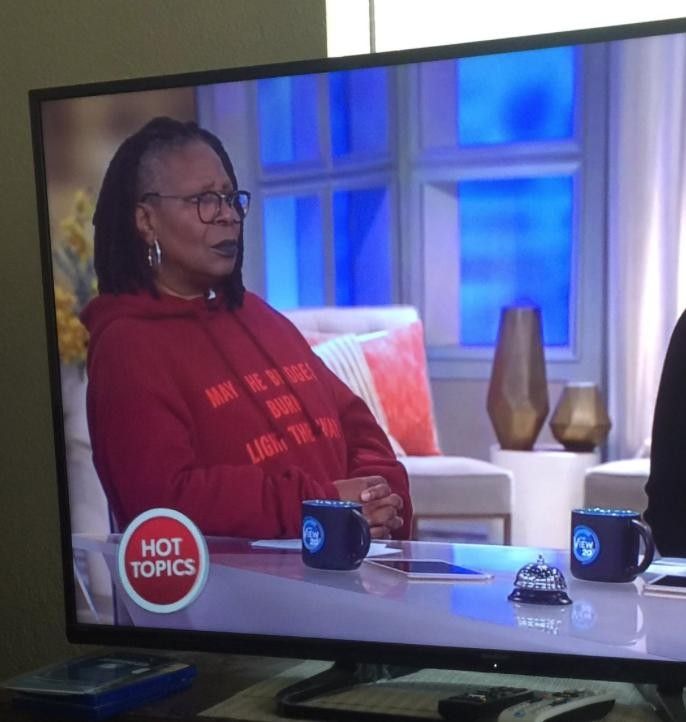 photo via Christopher Barnard.
[h/t Fashionista]