Whoopi Goldberg walked in Opening Ceremony's election themed show last night, closing out the presentation as the last model on the catwalk. At 60 years old, the comedian looked pretty damn good in a belted black dress with a ruffled collar and hem.
Cult New York label Opening Ceremony has always been a little unconventional, and in this dramatic election year (and on September 11th, no less), O.C. founders Humberto Leon and Carol Lim smartly tapped into the heightened political climate of the times, reminding the crowd at their "Pageant to the People" presentation to consider their role in democracy carefully, and to get out and vote.
"I think it's a shame not to use this platform that we have to talk about something that's on our minds," Leon told the New York Times.
Whoopi was among a number of comedians and actors in attendance at the show; "Portlandia" stars Fred Armisen and Carrie Brownstein emceed the event, while Aubrey Plaza, Rashida Jones and Natasha Lyonne also joined the brand in combining politics with fashion, standing on a stage lined with national flags at the Jacob Javits Center.
Whoopi summed the show's message up pretty succinctly: "Vote, because if you don't vote you can't b****!"

Whoopi we hear you loud and clear.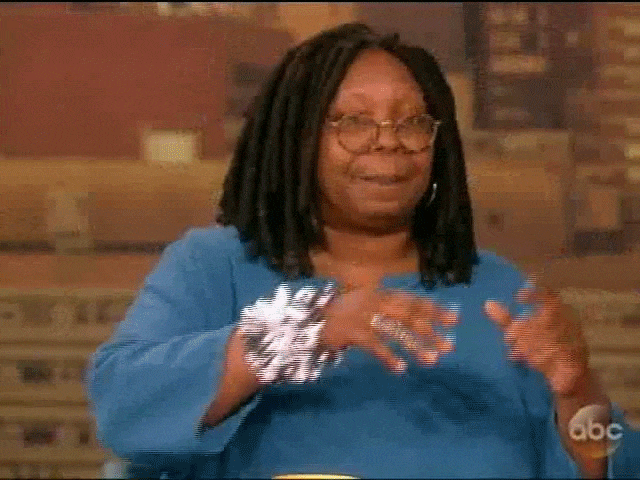 [h/t Essence]
Image via Twitter