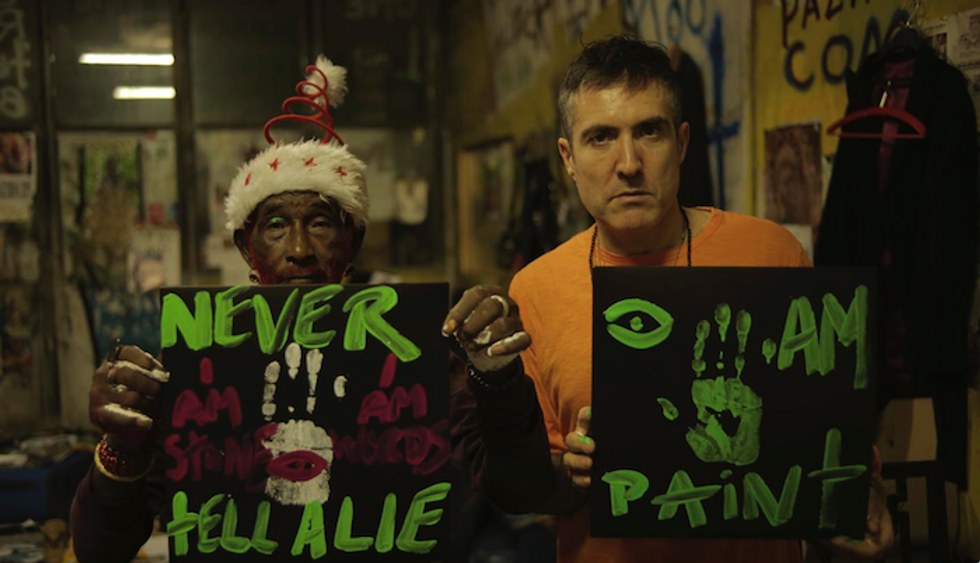 Lee "Scratch" Perry and Richard Russell with two of the "I AM PAINT" vinyls
Months before the world was introduced to the first ever "artist owned" streaming service, TIDAL, XL Records owner Richard Russell was pondering many of the same questions about the value of music that Jay Z and friends have attempted to answer with their $9.99/$19.99 monthly subscription fee. Following his critically acclaimed production collaborations with Gil Scott Heron, Damon Albarn and Bobby Womack, Russell's latest project, the track "I AM PAINT" (released under the artist name 'RLR' ), samples reggae legend Lee "Scratch" Perry and is being made available on vinyl only, in a limited edition of 250.
Each one-of-a-kind vinyl was individually hand-painted by Russell and Perry and is only available via a barter system. According to the simple terms on their
website
, anyone wishing to snag a copy must make something to swap and send it to a west London P.O. Box. What that 'something' might be is totally up for interpretation, and opens up an interesting dialogue about the value of music beyond the usual monetary terms, a concept long debated by the likes of The KLF (
who burned £1 million at the height of their career in the '90s
) Radiohead (who released their
pay-what-you-want" album In Rainbows
in 2007) the Wu Tang Clan (
who plan to auction
their one-of-a-kind new album
Once Upon a Time in Shaolin
to one lucky fan for an estimated $5 million,
according to RZA
) and most recently, Jay Z and friends with TIDAL.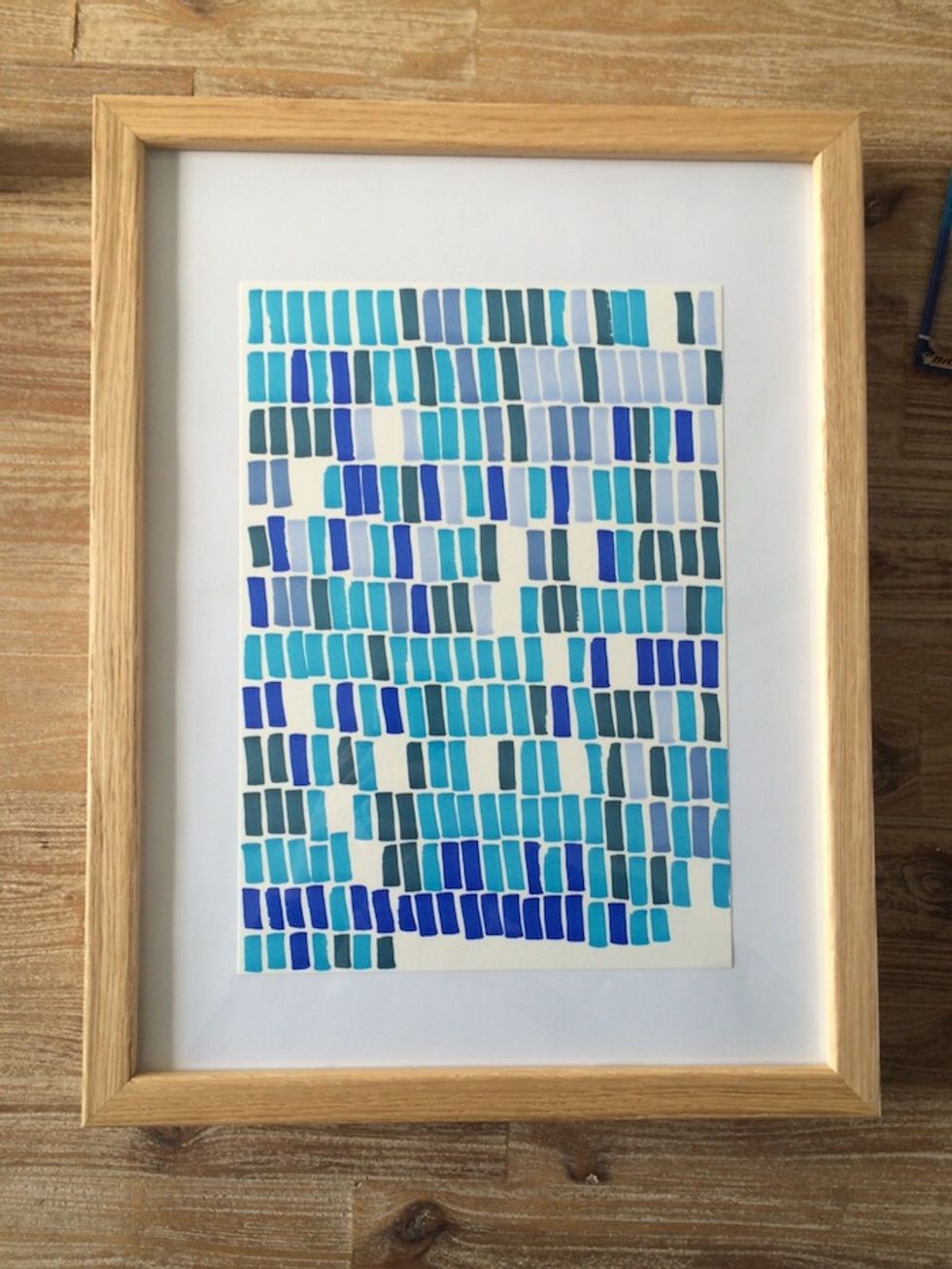 Seb Chew's visual dissection of the curse words on Kendrick Lamar's
To Pimp a Butterfly
The
Residence La Revolution website
appeared last week with photos of the 250 works in production and simple instructions for submission. One piece that has already been exchanged is the work of London DJ Seb Chew: a visual dissection of Kendrick Lamar's
To Pimp a Butterfly
album (more specifically, a color coded chart of the foul language on each track). "The idea of creating something physical to exchange for this project may fall outside of many people's comfort zone, which is part of the reason why it's fascinating to me," Chew told us. "I had to let the pressure subside and incorporate the process of 'making something' into my life in a way that felt natural and easy, so I sat down to do something I already wanted to do, which was listen to the new Kendrick Lamar album, and kind of let things naturally roll from there." Actively listening to the album and using different hues of blue (each representing a different swear word) Seb's pen and paper drawing (his first!) is visually alluring and an interesting early product of this innovative project.
It remains to be seen what RLR plan to do with the submissions once the exchanges have been made -- or even how many people will participate -- but it looks like RLR have beaten Jay Z to the punch in terms of creativity this month.