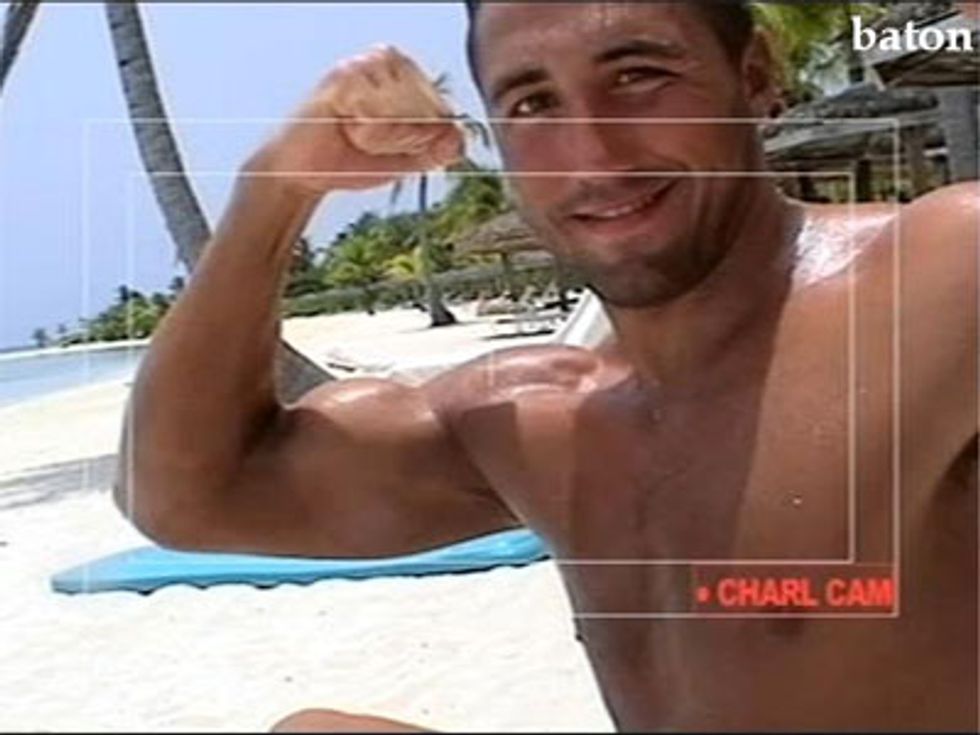 Over the hollandaise break, MM had lots of time to troll the internet looking for cute boys... I mean, doing what the French call 'recherche' and stumbled upon a superfagulous gay blog called the towleroad. It seems to be run by a cute boy who is a talented photographer and lover of Brokeback Mountain and Gavin Henson (right), the Wales Rugby stud who has David Beckham running scared. Gavin is the boyfriend of singer Charlotte Church and he's shot here by Charlotte for some kind of reality thing. You can't see his signature moussed up hair, but trust MM, he's hunky and high fashion!

In honor of towleroad, MM is going to be posting a bunch of sexy sports shots snatched from this blog just to give you a taste of what he's got to offer. So check it out and tell em Mr Mickey sent ya!!!!

Okay and here's one more Gavin Henson shot from towleroad.