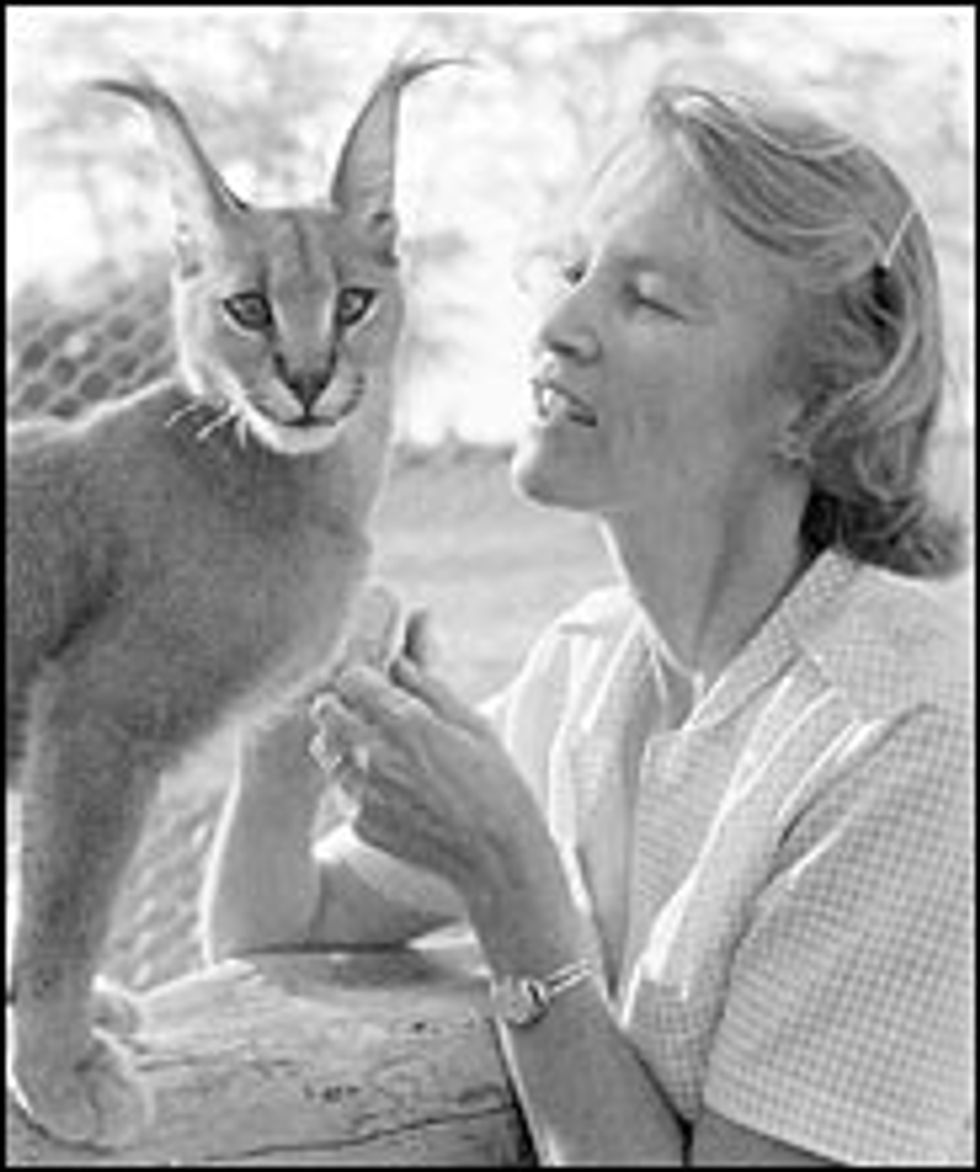 Who killed Joan Root? Along with her husband Alan,  the conservationist and filmmaker was responsible for some of the most memorable wildlife documentaries  ever made. The New York Times' obituary does a decent job of summing up her career: "Joan Thorpe, the daughter of a British coffee farmer, was born in Nairobi. She married Mr. Root, an amateur filmmaker, in 1961. Before they divorced in 1981, they collaborated on a variety of attention-getting nature films. 'Mysterious Castles of Clay,' narrated by Orson Welles, showed the inner workings of a termite mound. It was nominated for an Oscar in 1978. Other films included 'Balloon Safari' in 1976 and 'Lights, Action, Africa' in 1980." It also gives us the delightful detail: "In 'Secrets of the African Baobab,' they put a camera inside a hornbill's nest and waited two years for the birds to return."

But when it comes to the cause of death, all the NY Times can say is: "Ms. Root was shot to death by assailants who invaded her lakefront farmhouse [in Kenya], the police said. Two men were arrested but the motive remains unknown, officials said."

Over at the Times of London (in a story that was published three days earlier than the NY Times), there seems to be no doubt as to the motive behind this killing: "Mrs Root, 69, the daughter of a British coffee farmer and safari guide who moved to Kenya in 1929, had concentrated on conservation in recent years, funding and leading a task force tackling illegal fishing on Lake Naivasha [where she lived].
"A friend of Mrs Root, who asked to remain anonymous for her own safety, described her as a fearless and generous woman who always played down talk of danger, whether in her work or life in Naivasha, which is plagued by crime. The friend said that Mrs Root may have upset some people through her efforts to preserve Lake Naivasha."
via
New York Times
and
London Times