Stripped-down acoustic covers of Billboard Number Ones are inevitable, as this recent piano cover of Rihanna's "Work" from British YouTube singer Samantha Harvey proves. However, the thousands of positive reactions praising her dub-less revamp and "translation" of Rihanna's patois sits a little less well with us.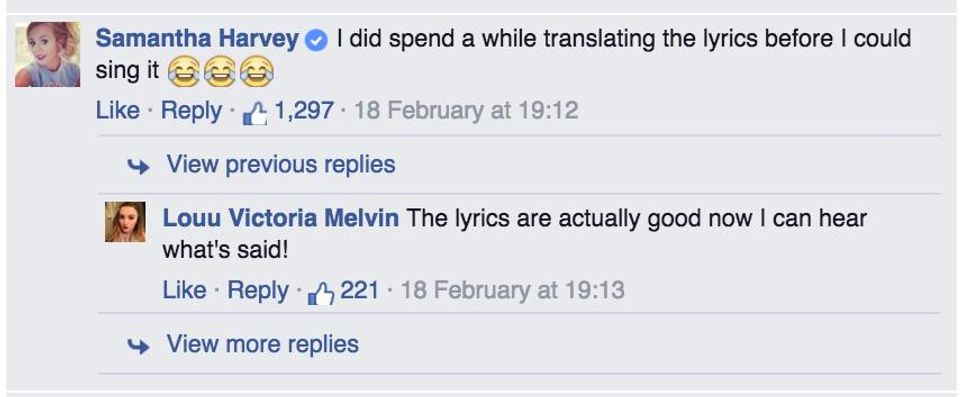 Posted to both her YouTube and Facebook pages, the cover has elicited a knock-out response with almost 7 million views, 10K comments and 73K shares on Facebook alone -- mostly from white people exclaiming over their ability to finally understand the lyrics.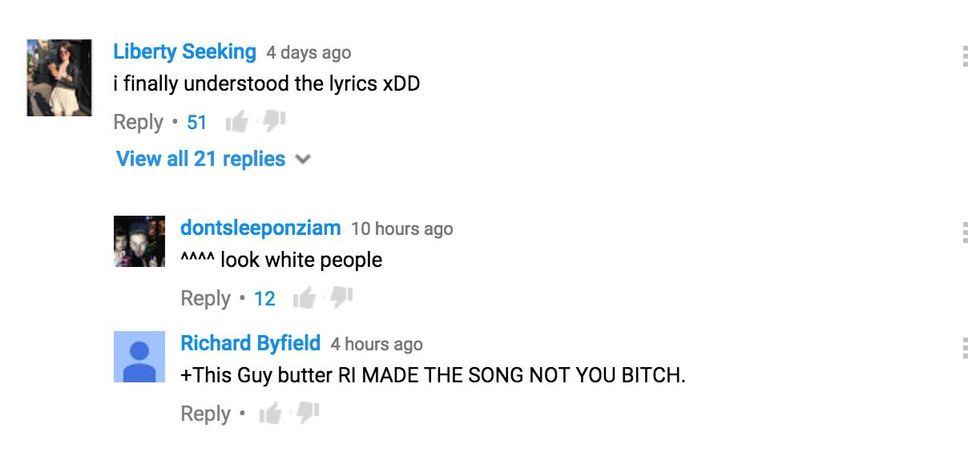 "Work" is such a killer song precisely because it acts as a rare tribute to Rihanna's roots, paying ample homage to her Barbadian heritage and the rich musical history of the Caribbean (which forms the basis of most popular contemporary music, from dubstep to everything else Diplo touches).

What's most infuriating though is the large portion of commenters acting like Rihanna's singing a completely different language. After all, a Barbadian accent is still 100% English, and all this "Wow!! It's actually a great song now that's it's stripped of it's Caribbean heritage" is unsettling, to say the least. If something isn't immediately recognizable as Queen's English (which also raises separate issues of class, race, Eurocentric elitism, etc.) can it not also be good?
[h/t Mic]