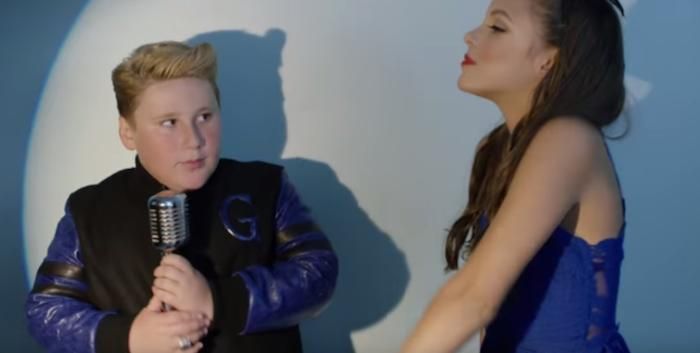 Child actor George Dalton should really fire his team, seeing as how they're not only
late to the game
, but painfully, painfully tone deaf with this literal apple pie-centric parody of Fetty Wap's drug anthem "Trap Queen." Which, you know, is straight-up whitewashing, further accentuated by the fact that no thought was obviously given to what the song 
actually means
. 
Dalton, who appears in the recent Wet Hot American Summer prequel as unshowered kiddie-DJ Arty, stars in this 1950s-styled video as a big-shot bandstander who gets other pre-teens to bake him actual pies and do ridiculous whip numbers in slo-mo. Even worse, there is literally one black kid in the entire video...as the chauffeur, no less.

The video is just an exercise in sheltered suburban thinking that some oblivious adults have dragged this poor kid into -- and he'll be known as that lame af apple pie kid for eons to come.

The folks behind this obviously had enough sense to change "bando" to "condo," but not enough sense to think about the broader societal implications this deeply terrible video has. Someone go rescue Dalton, please.