This season, we've been particularly impressed by the work of Mad Men's casting office, filling in bit roles with everyone from Dennis Haskins (a.k.a. Mr. Belding from Saved By the Bell) to Alexis Bledel (a.k.a. Rory Gilmore from Gilmore Girls).  It's almost as if they did a Google search of "beloved + 'TV characters' + 'Gen Y'" and just booked all the names that popped up. Whatever their strategy, we're loving it and plan to keep an eye out for more of these familiar faces. In the meantime, check out who we've spotted below and, if there are any particularly egregious omissions, please bring them to our attention in the comments section.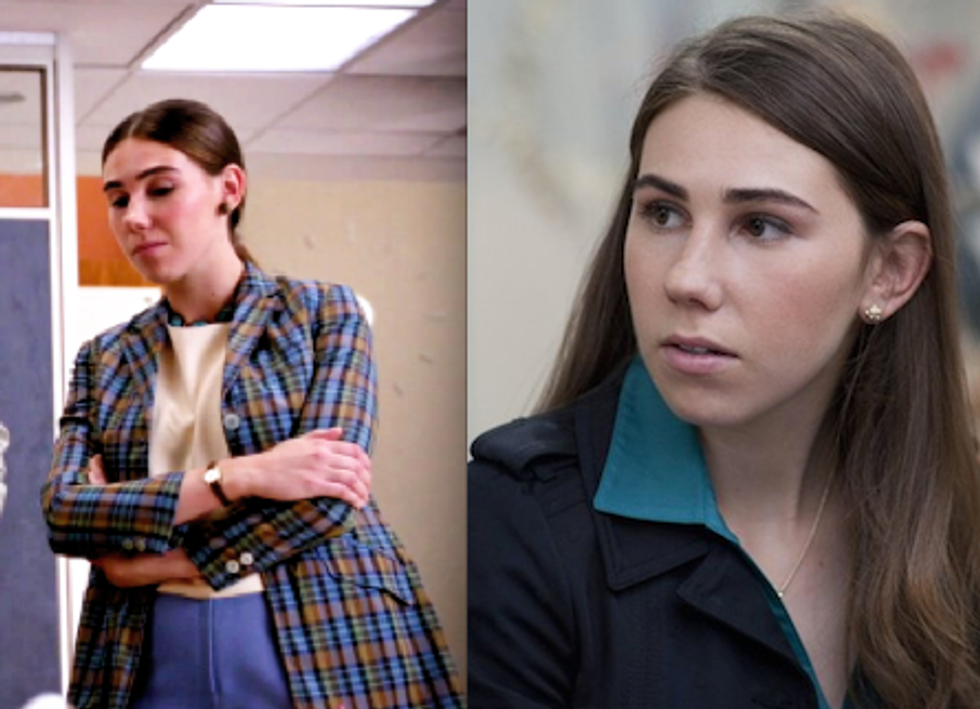 Joyce Ramsay = Shoshanna Shapiro from Girls
In her short tenure as a professional actress, 2012 Beautiful Person Zosia Mamet has really covered both ends of the female spectrum as hip, confident lesbian Joyce Ramsay and naive Jewish American Princess Shoshanna Shapiro.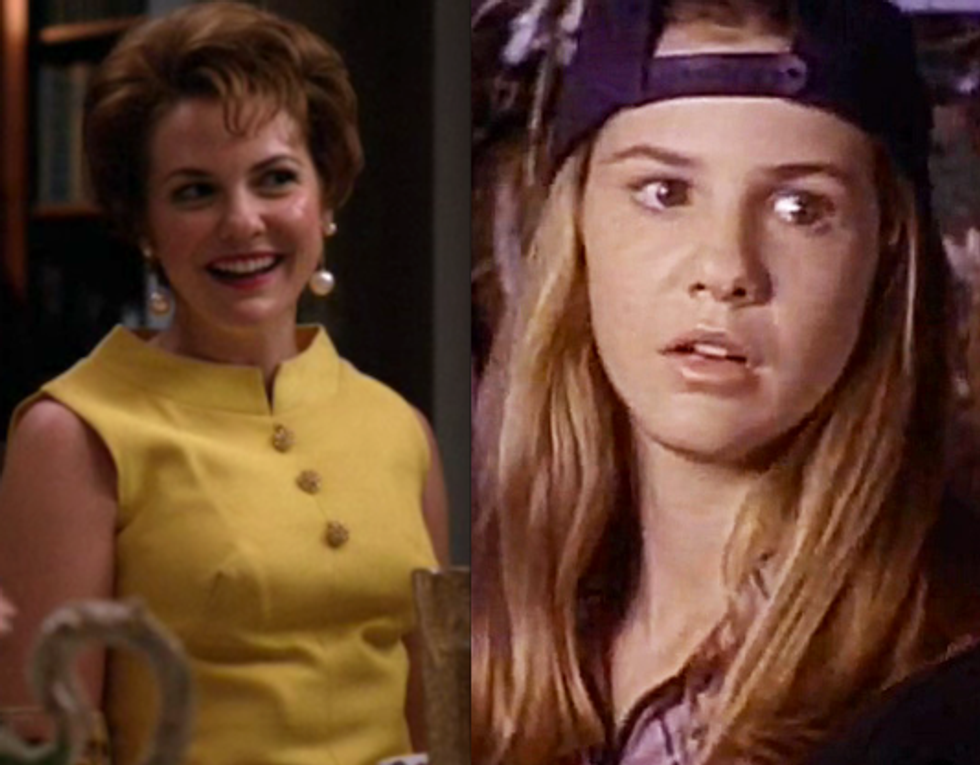 Cynthia Baxter = Alex Mack from Nickelodeon's The Secret World of Alex Mack
It seems Larisa Oleynik's Mad Men wardrobe is taking some cues from the yellow toxic goop that gave Alex Mack her superpowers.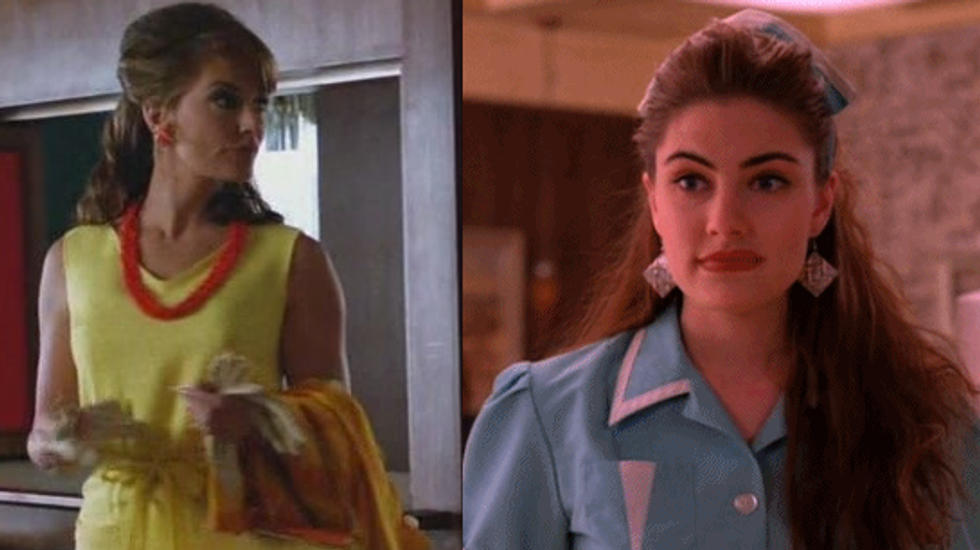 Don's Former Lover = Shelly Johnson from Twin Peaks
Mädchen Amick is no stranger to on-screen inappropriate relationships, whether crossing the line with the newly-married Don or cheating on her trucker husband on Twin Peaks with a dead girl's boyfriend.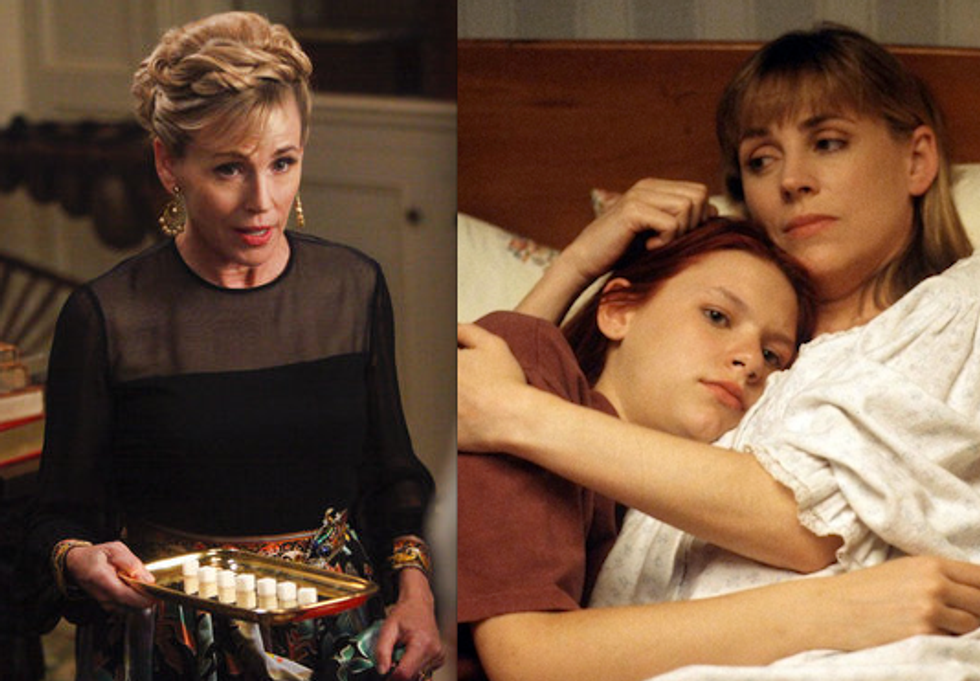 Dr. Catherine Orcutt (a.k.a. Jane Siegel Sterling's LSD-providing therapist) = Patty Chase from My So-Called Life
Bess Armstrong as Dr. Catherine Orcutt should've prescribed some LSD to Bess Armstrong as Patty Chase, who was well-meaning but super-high-strung.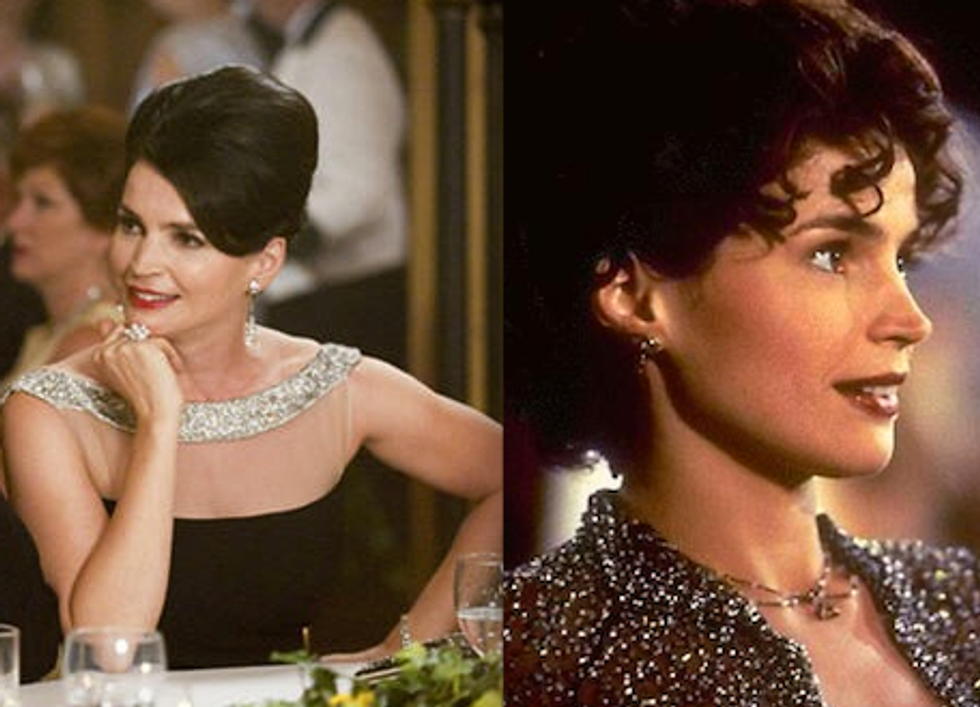 Marie Calvet (a.k.a. Megan's mom) = Sabrina from Sabrina
Julia Ormond hasn't aged a day since 1995.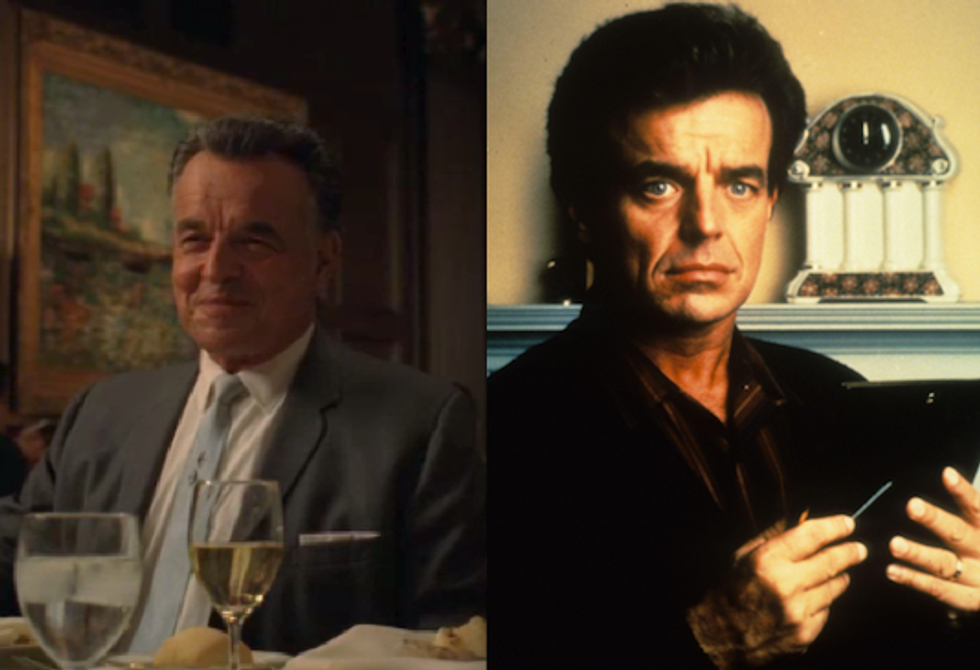 Ed Baxter = Leland Palmer from Twin Peaks
Bonus points for anyone who recognized that Ray Wise is also on Tim and Eric Awesome Show Great Job !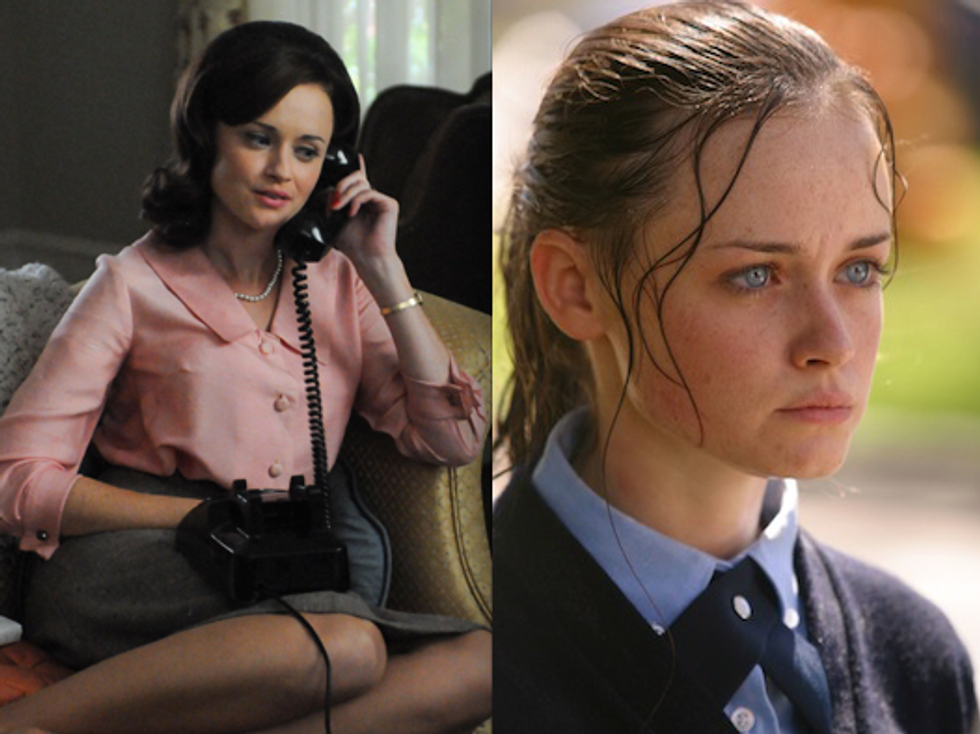 Beth Dawes = Rory Gilmore from Gilmore Girls
Holy shit! Alexis Bledel hooks up with the kid from Indian in the Cupboard!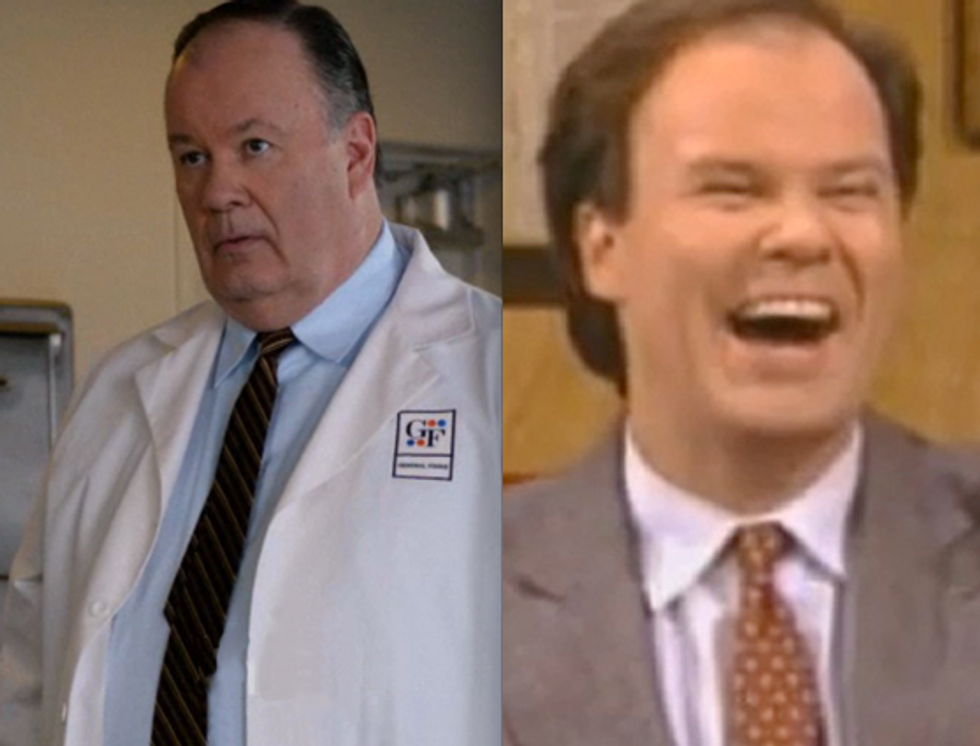 Phil Beachum (a.k.a Cool Whip Exec) = Mr. Belding from Saved By the Bell
We're just happy that Dennis Haskins has returned to acting and doesn't have to get his paycheck from hosting club nights and calling people on their birthdays.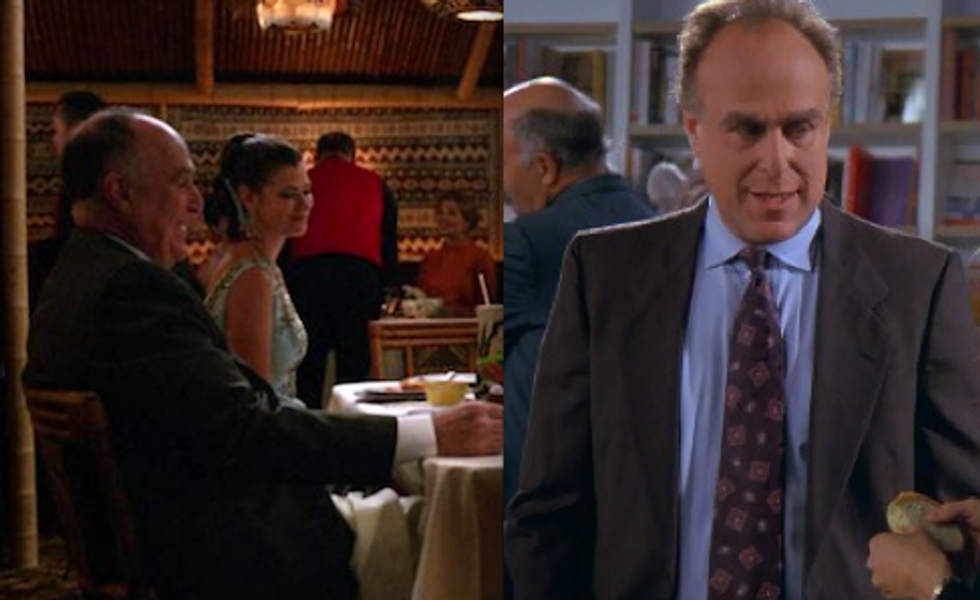 Max Rosenberg (a.k.a. Manischewitz Exec) = Mr. Lippman from Seinfeld
We spent a sleepless night trying to figure out where we'd seen this Shabbat wine tycoon before and there was no sweeter victory than remembering Richard Fancy as Elaine's boss, Mr. Lippman.