DECEMBER 2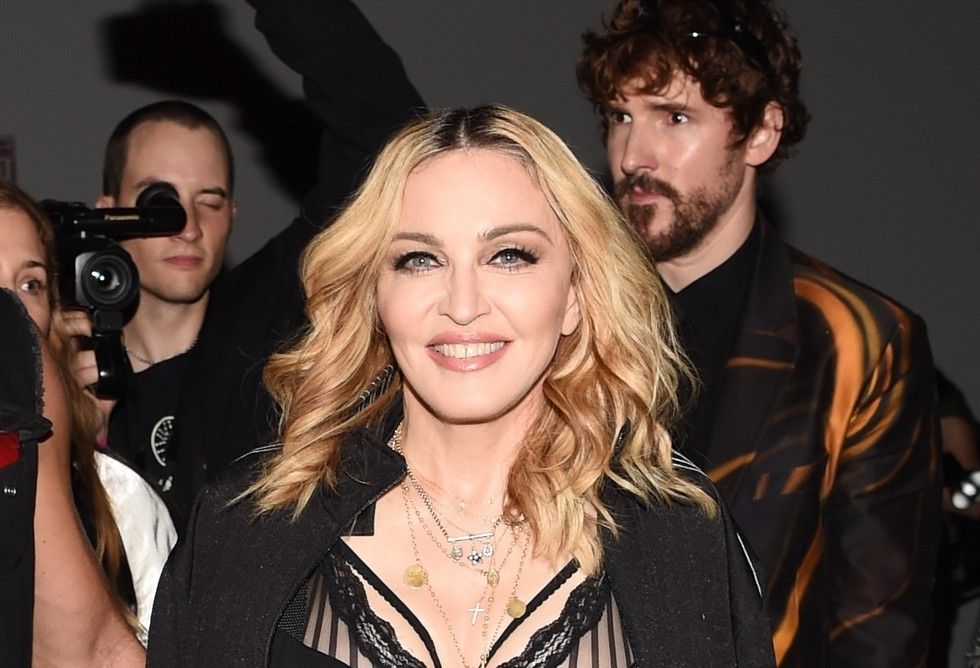 Billy Farrell/BFA.com
Madonna is doing an evening of "music, art, mischief and live performance" to benefit Raising Malawi on Friday, December 2, in the Faena Forum (32nd Street & Collins Ave., Miami Beach). Expect special guest appearances by Chris Rock, Ariana Grande and Sean Penn; plus James Corden is the master of ceremonies. Only 400 tickets will be available and the cheapest ticket is $5,000.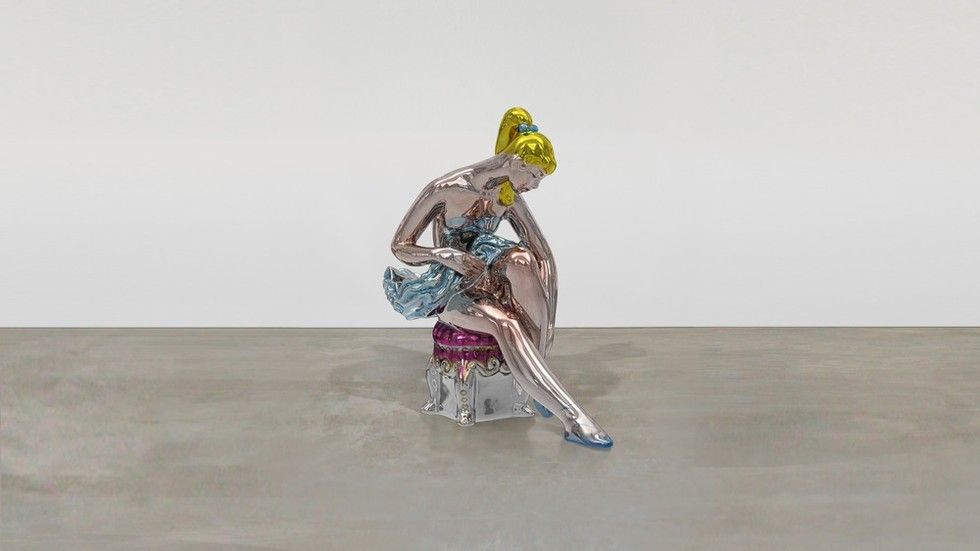 Ballerina, Jeff Koons at Oceana Bal Harbor
Argentine art collector and real estate developer Eduardo Costantini -- the man behind Oceana Bal Harbor (10201 Collins Avenue, Bal Harbor) -- will unveil that condo's new art collection at a big VIP-only celebration on December 2, 7 to 10 p.m. Jeff Koons, who created two sculptures for the project, will be an "honored guest" along with several of the other artists whose works were commissioned for the site including Taryn Simon, Callum Innes, Garth Weiser, Juan Usle', An Te Liu and Jorge Mendez Blake.
The PULSE afterparty is Friday, 8 to 11 p.m., at The Confidante Hotel (4041 Collins Avenue, Miami Beach) with DJ Melo-X and a performance by Hattie Mae Williams, the 1999 YoungArts winner in dance. Public School and YoungArts co-host. RSVP w/invite mandatory. Miami residents (bring proof) get free admission to PULSE on Saturday and Sunday, 10 a.m. to noon.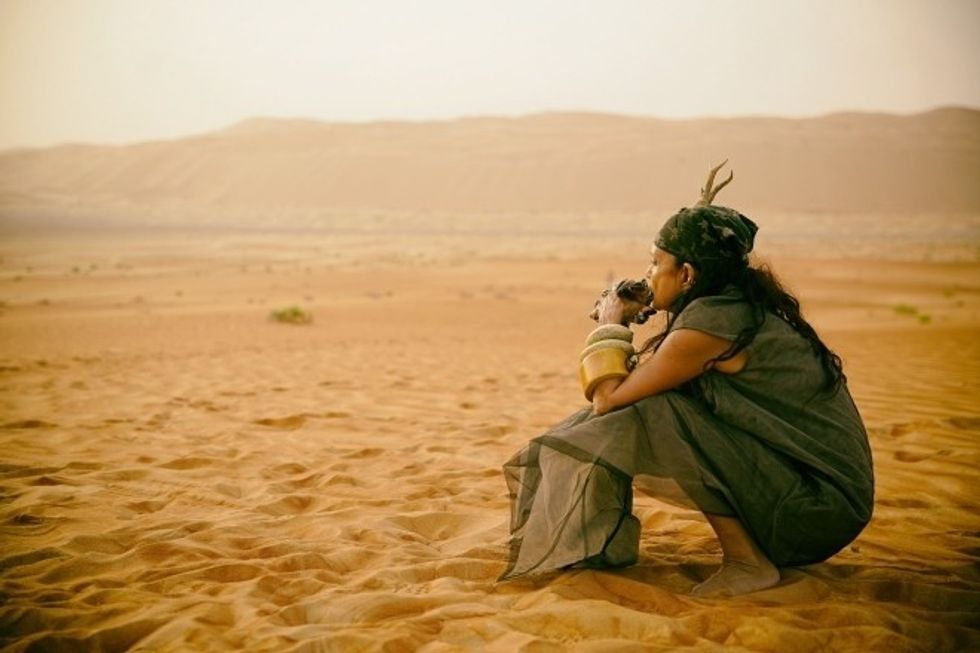 Via Silencio
The David Lynch-designed Parisian club SILENCIO returns to Miami for a fifth year with a one-night-only soiree in the Design District on Friday, December 2, 11 p.m. Look for Paris-based artist Caecilia Tripp's filmic installation "Song For the Sun," a live performance by Michele Lamy & A$AP Rocky, plus music by Robert Aiki Aubrey Lowe (aka Lichens). The Miami Design District and Silencio host.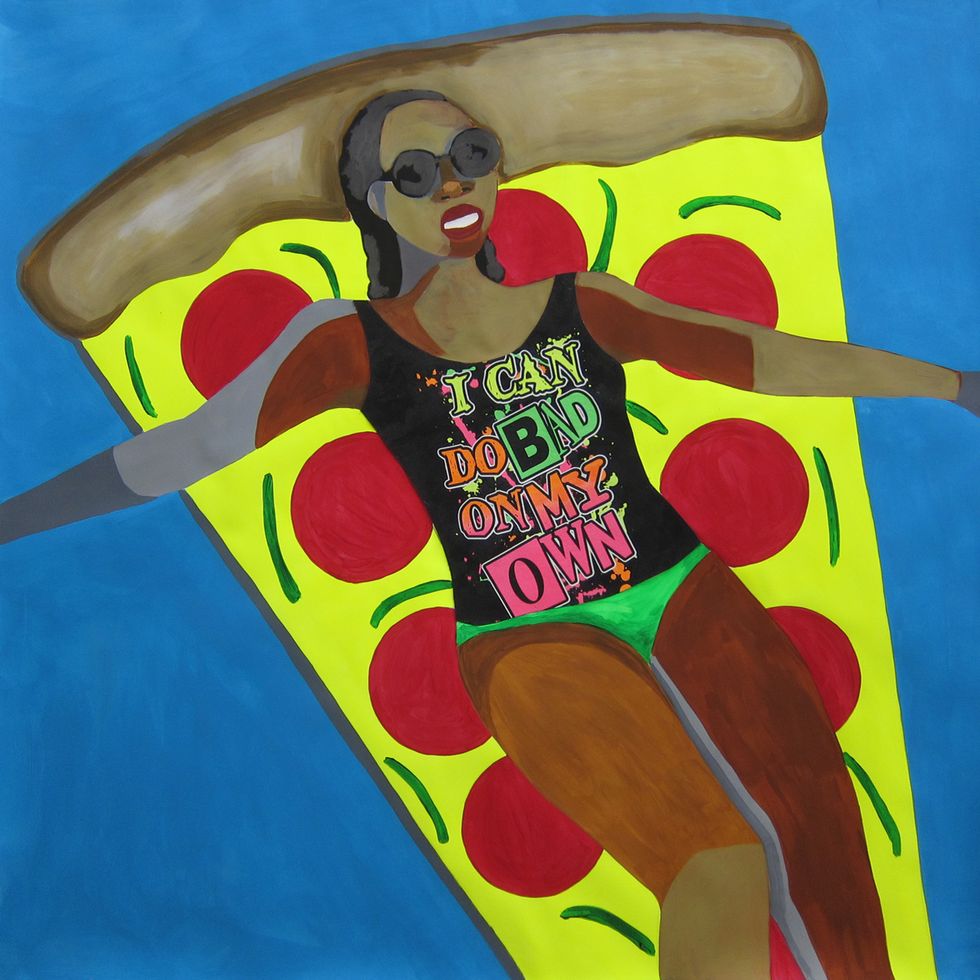 "Floater 8 (pizza)," 2016 by Derrick Adams.
Interview magazine and Cadillac host a cocktail party to celebrate their commission of works by artists Derrick Adams, Shantell Martin, Aerosyn-Lex Mestrovic and Ellington Robinson on Friday, December 2, 6 to 8 p.m., at the MAPS Backlot (342 NW 24th Street, Miami). RSVP mandatory.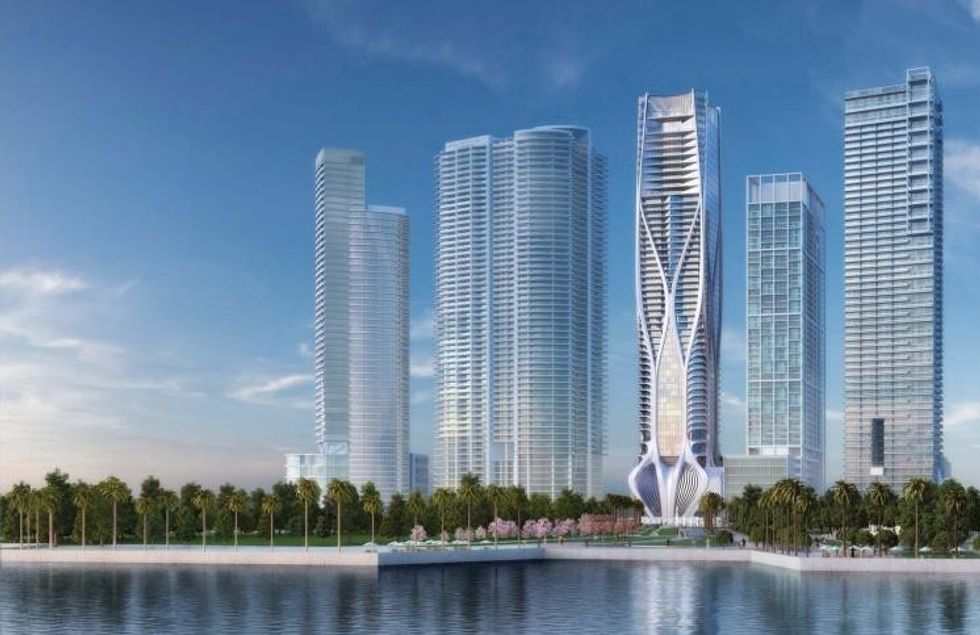 One Thousand Museum, via Hadid Architects
Bulgari hosts a private party in the penthouse of the FAENA Hotel (3201 Collins Avenue, Miami Beach) on Friday morning. The party honors their "B.zero1 Design Legend Ring" by Zaha Hadid. RSVP w/invite mandatory. Hadid's last residential tower in the Western Hemisphere, One Thousand Museum, is still under construction in downtown Miami. Check it out while you cruising around Miami. RIP Zaha.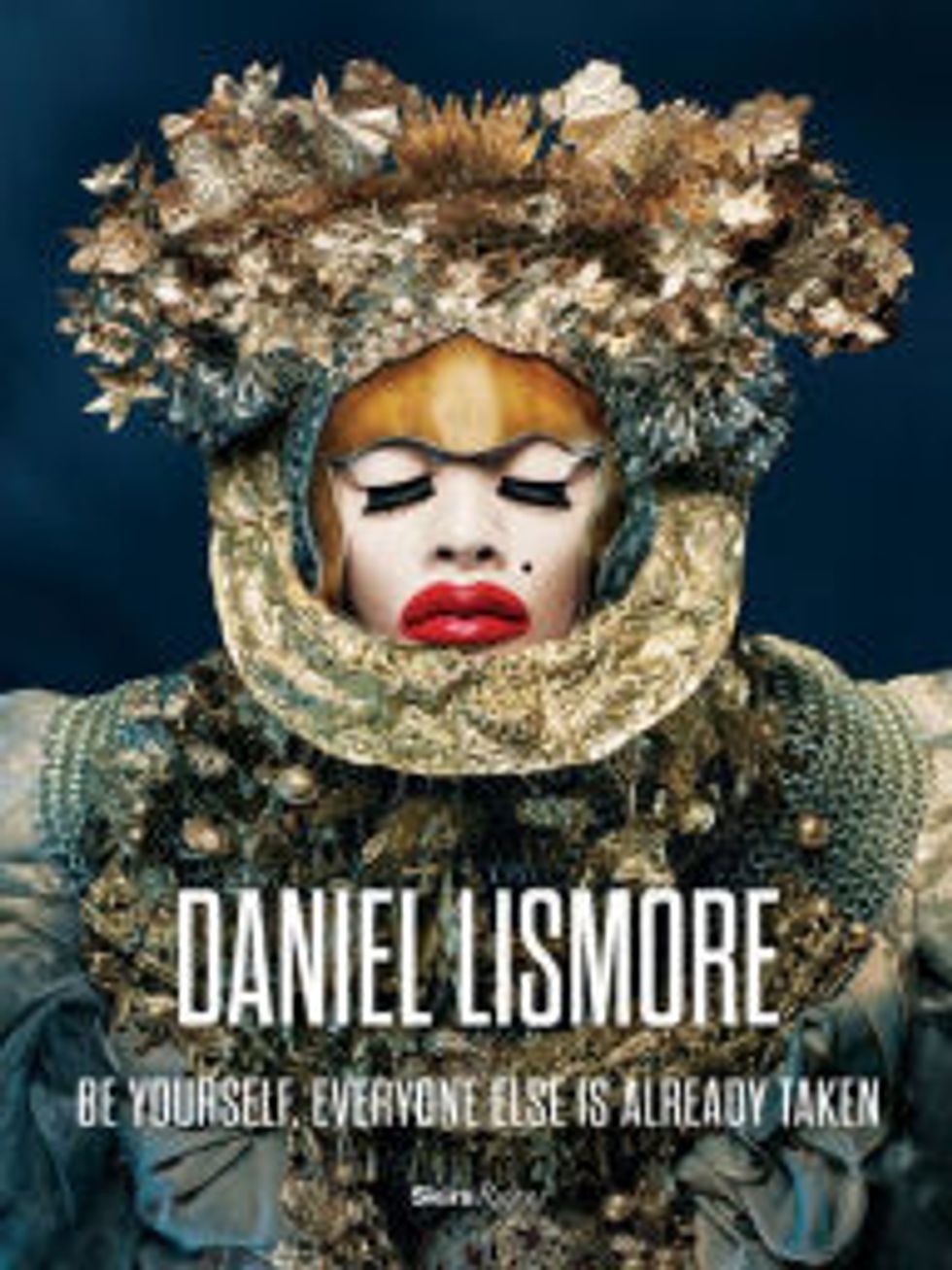 Cecilia Dean & James Kaliardos sign copies of their new book documenting 25 years of VISIONAIRE today at 4 p.m. in the Artbook space at Design Miami (Meridian Avenue & 19th Street, South Beach). And, at 2 p.m., there's a conversation and book signing with Daniel Lismore for his "Be Yourself, Everyone Else is Already Taken" (Rizzoli). Lismore is a prominent fixture of the London fashion and nightlife circuits — and an incredible dresser.
The Webster (1220 Collins Avenue, South Beach) and Lucas Ossendrijver celebrate the launch of the Cedric Rivrain x Lanvin collab today. RSVP mandatory.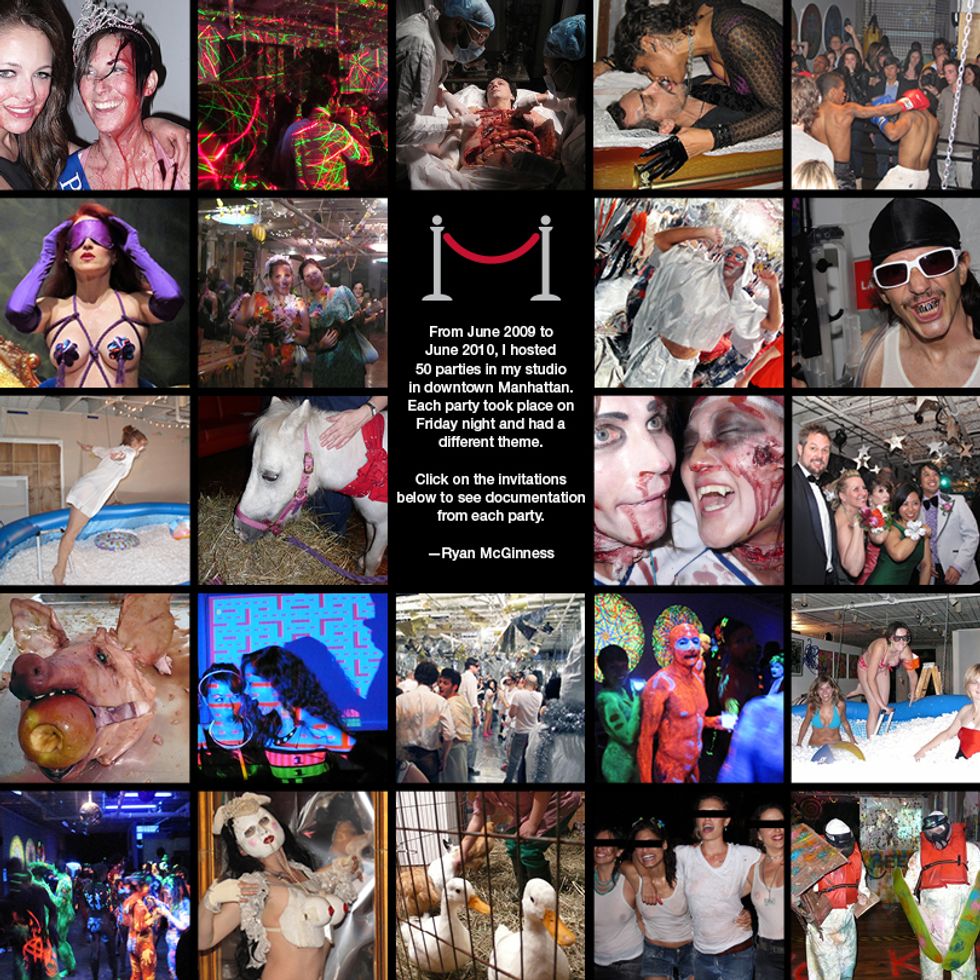 The STANDARD Spa (40 Island Avenue, South Beach) hosts a launch party for Ryan McGinness' new book 50 Parties, documenting his series of themed parties that ran from 2009 thru 2010 in NYC, on Friday; and the annual Lazy Sunday BBQ, hosted this year by the designer and artist Jeremyville on December 4. Invite w/RSVP only. Tell Chef Mark I said "HI."
Photographer David Bellemere & Treats! magazine editor Steve Shaw host a party for the unveiling of the NU MUSES 2017 Calendar tonight, 6:30 to 9:30 p.m., at the W Hotel (2201 Collins Avenue, South Beach). The calendar — and accompanying documentary film called "NUDE" — celebrate "the forgotten art of the classic nude."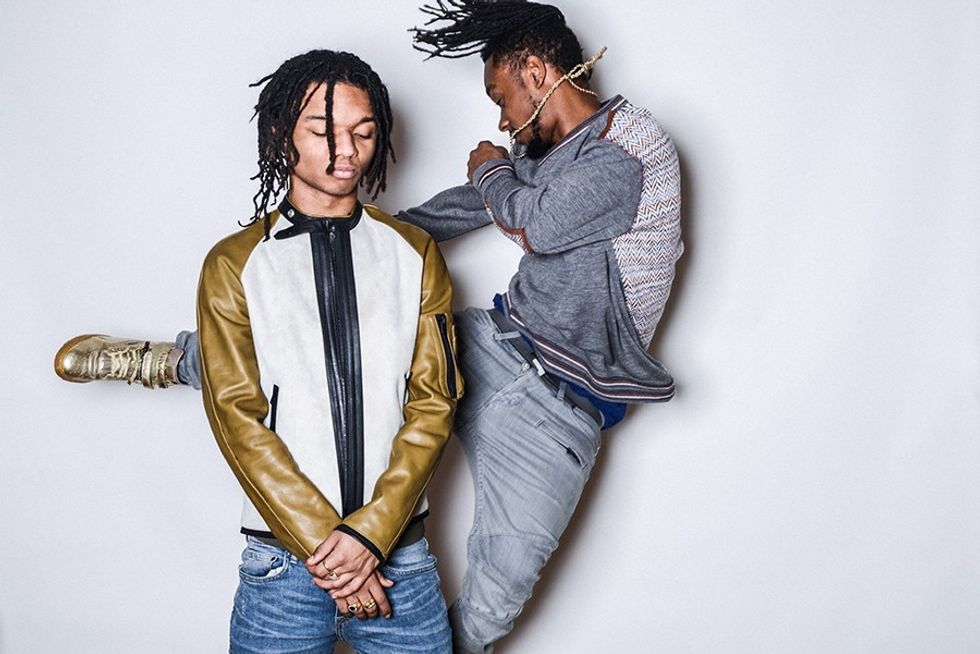 Photo by Kristi and Scot Redman for PAPER
1800 Tequila & Billboard Magazine host a photo exhibition (and afterparty w/ Rae Sremmurd) called "IN FOCUS: Hip Hop Through the Lens of Photography" today, 9 p.m. until late, in the Up&Down pop-up tent on the beach behind the Nautilus Hotel (1825 Collins Avenue, South Beach). The photographers are Cam Kirk, Gunner Stahl and Places + Faces; and the DJs are Brittany Sky and OHSO. RSVP please.
VEVO hosts a party called "1 AM" tonight, 11 p.m. to 5 a.m., at Cafeina (297 NW 23rd Street, Wynwood, Miami) with art by Sickamore and Mark Anthony Green and music by Gucci Mane, 070Shake, Theophilus London, Chase B, Coco & Breezy. Speakerfoxxx, Austin Millz and Just Dimy.
VSCO, "A community for expression that empowers people everywhere to create, discover, and connect," is hosting a private/invite-only dinner for Daniel Arsham at the Miami Beach EDITION on Friday.
PAMM (1103 Biscayne Blvd., Miami) unveils a new 40-foot tall sculpture called "Looking Into My Dreams, Awilda" by Spanish artist Jaume Plensa on Friday.
The University of Miami has a group exhibition called "Magical Thinking" opening on Friday, December 2 and on view until January 19, 2017, in the Wynwood Building (2750 NW 3rd Avenue, Miami). Look for artworks by students in their MFA program.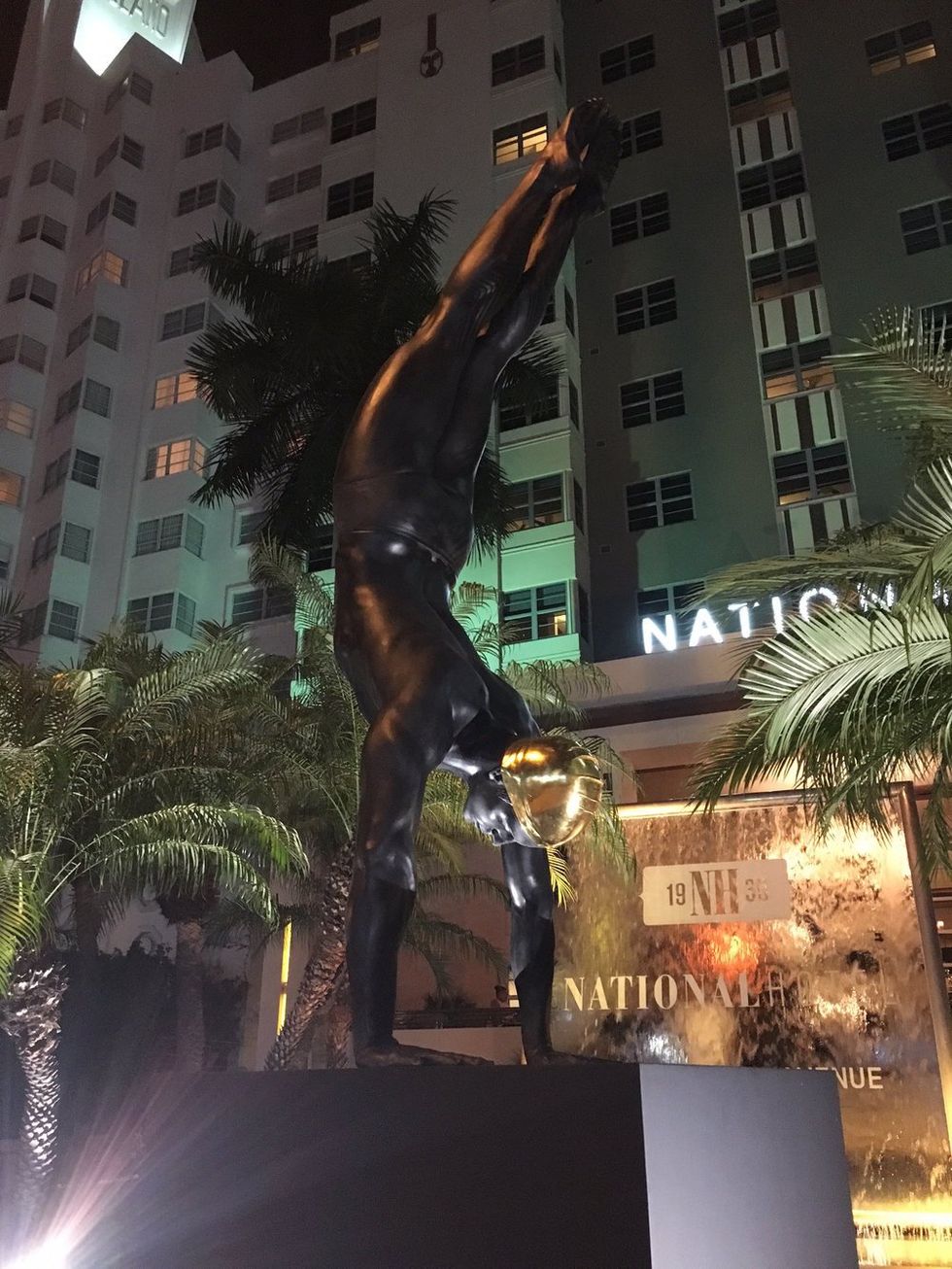 Golden Mean, 2015 by CArole A. Feuerman
Hyper-realist sculptor Carole A. Feuerman is co-hosting a private cocktail party with Markowicz Fine Art on Friday from 6 to 8 p.m. in The National Hotel (1677 Collins Avenue, South Beach). The American artist will also be showing works at Art Miami, Scope, Concept and FAAM. RSVP only.
The AWGE Collective and A$AP Worldwide host a super-private dinner and afterparty at The Surf Lodge pop-up tonight with special surprise guests.
The Tax Team presents live art by William Live Livesay, Dude Be Awesome, Le Creep and Atomik at Vagabond Kitchen & Bar (7301 Biscayne Blvd., Miami), tonight, 7 to 9 p.m.
E11EVEN Miami (29 NE 11th Street, Miami) hosts a pop-up of Hollywood club Bootsy Bellows on Friday, December 2, with Fred Matters, Devin Lucien and Balthazar Getty.
ORA (2000 Collins Avenue, Miami Beach) has a private party for Raspoutine Paris with resident DJ Fabrice Dayan and LIO Ibiiza resident Jean-Claude Ades, plus Wild Belle in their Anti-Social room tonight Friday.
Rick Ross is at Rockwell/1OAK.
DECEMBER 3
Beyond Type 1 and the Diabetes Research Institute host a cocktail reception and art exhibition at SOHO Beach House (4385 Collins Avenue, Miami Beach) on Saturday, 9 p.m. to midnight. Works by artists including Appleton, Darren Brass (Miami INK) and Natalie Irish will be on view, and Brass is expected to give away discounted tattoos to support individuals living with T1D. Beyond Type 1 was founded in 2015 by Nick Jonas, Juliet de Baubigny, Sarah Lucas and Sam Talbot. RSVP w/invite mandatory.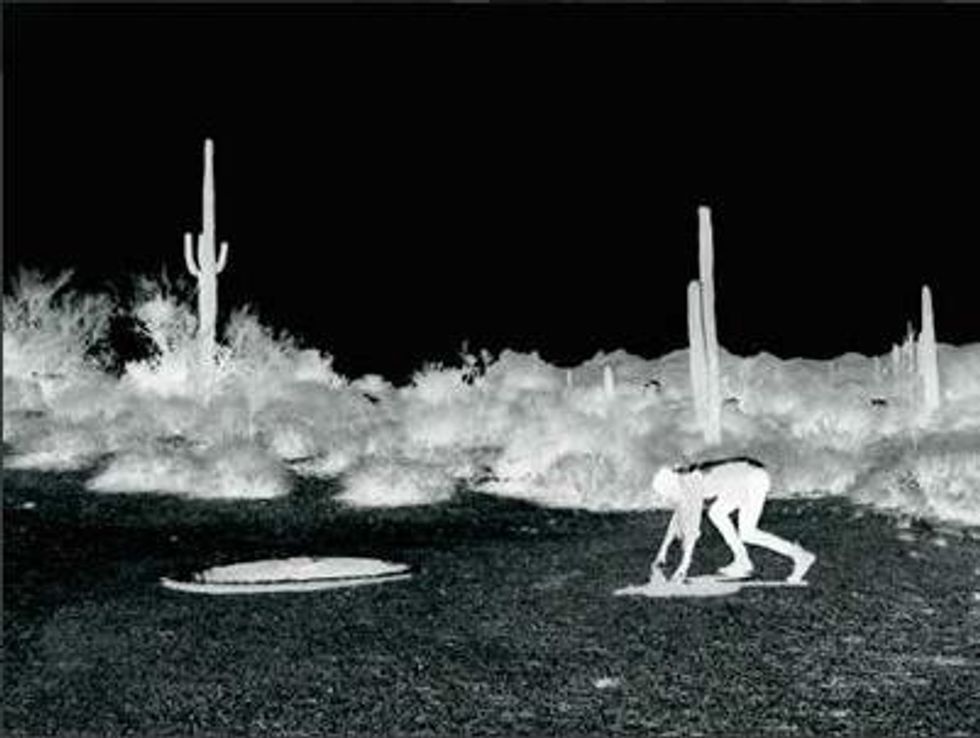 Samson Kambalu, Lion Negative, 2015
NSU Art Museum (One East Las Olas Blvd.,Fort Lauderdale) has solo shows by Anselm Kiefer, Francesco Clemente and Samson Kambalu on view all week. The Kiefer show will be up until August 13, 2017. The NSU VIP brunch on Saturday, December 3, 10 a.m. to 1 p.m., is hosted by the museum's director (and the curator of all three exhibitions) Bonnie Clearwater. There's a free shuttle for VIPs from the convention center leaving at 9 a.m. and returning at 11:30 a.m. on the 3rd.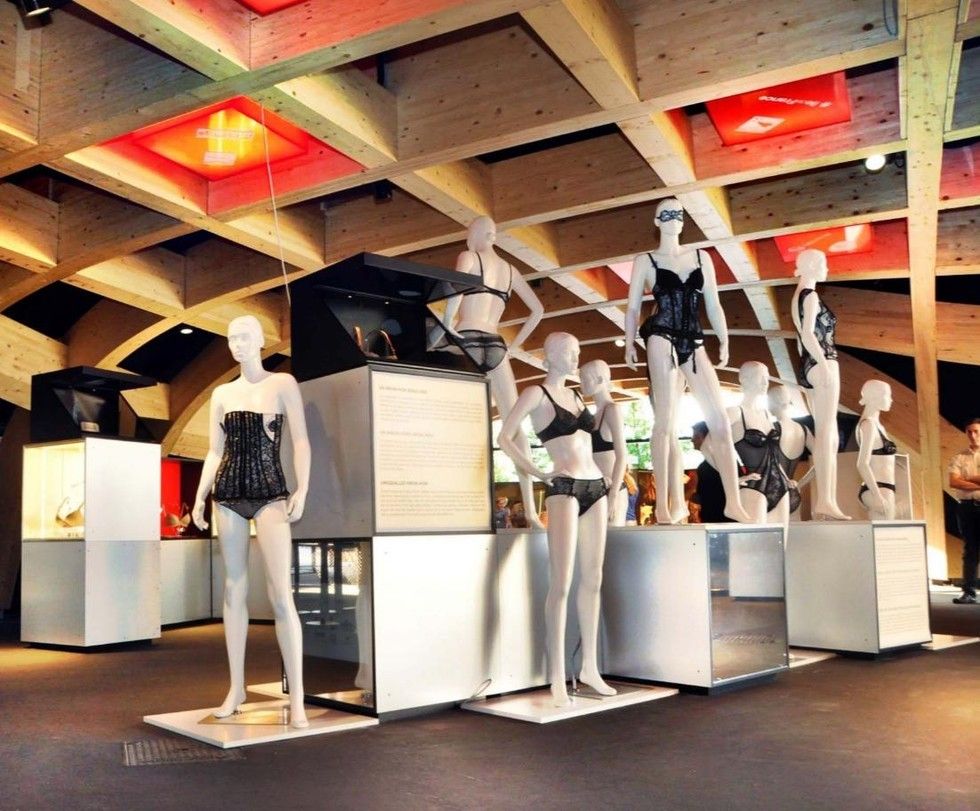 The Sagamore Hotel (1671 Collins Avenue, South Beach) -- Miami's original "Art Hotel" -- has a big group show called "Femme Fatale" featuring women artists and curated by Catherine Ormen, Ronit Neuman and Sebastien Laboureau. It is FREE and open to the public through December 6. The annual Sagamore Sunday Brunch on December 3, 9 a.m. to 1 p.m., is invite only and includes music, art installations and dance performances — with pianist Ji playing at 10 a.m. and noon.
Brian Newman — singer, trumpeter and Lady Gaga's jazz bandleader — celebrates his signing to Verve Records/Universal Music Group with a private performance tonight, 9 to 11 p.m., at the NOBU Eden Roc Hotel (4525 Collins Avenue, Miami Beach). BTW: It's also the hotel's 60th anniversary. RSVP w/invite mandatory.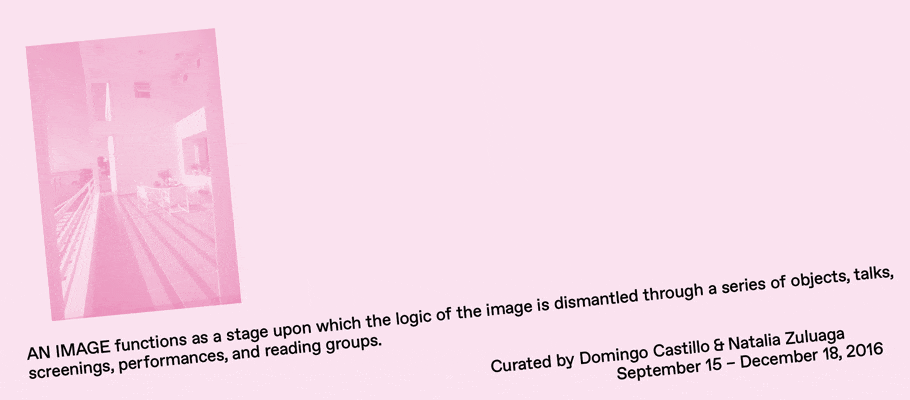 ArtCenter South Florida (924 Lincoln Road, South Beach) has a major line-up of exhibitions and events planned for art week. The centerpiece, "An Image," is designed to introduce their new "public programming model" featuring works by Enrique Castro-Cid, Harun Farocki, Alen Gutierrez, (Human) Learning, Barbara Kasten and Suzan Pitt, with an original soundtrack by Heinrich Mueller-Dataphysix Renormalon. There's an artist talk with London's Otolith Group on Saturday, December 3, 2 p.m.
Wilmer Valderrama hosts "Men's Night Out" presented by INC International Concepts at The Oasis at the Raleigh Hotel (1775 Collins Avenue, South Beach) on Saturday, 7 to 9 p.m. RSVP w/invite mandatory.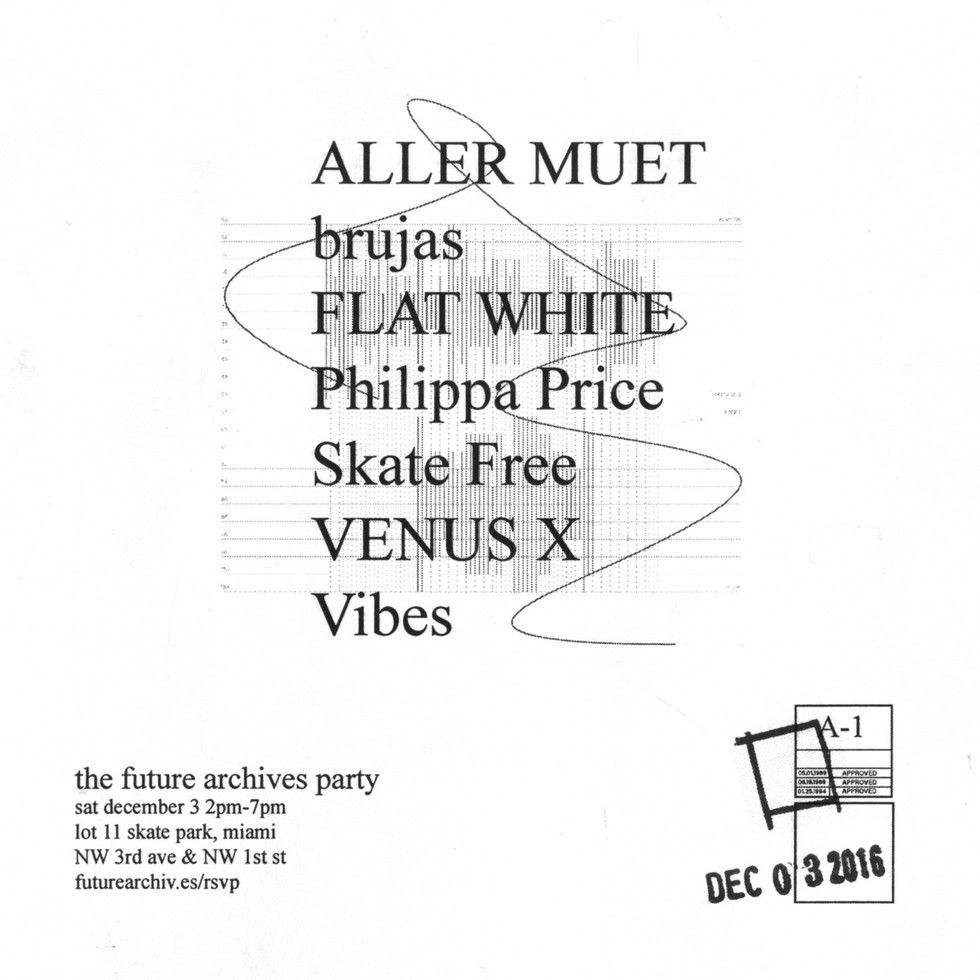 NYC arts org Future Archives and Miami non-profit Skate Free host "The Future Archives Party" on Saturday, December 3, 2 to 7 p.m., at Lot 11 Skate Park (NW 3rd Avenue & NW 1st Street, Miami). Look for an open skate session led by Brujas, music by Aller Muet, Brujas, Flat White and Venus X; video by Philippa Price; a pavilion designed by Harvard Graduate School of Design; and a GHE2OGOTH1K pop-up shop by Venus X. This is free (donations encouraged) and open to the public w/ rsvp HERE.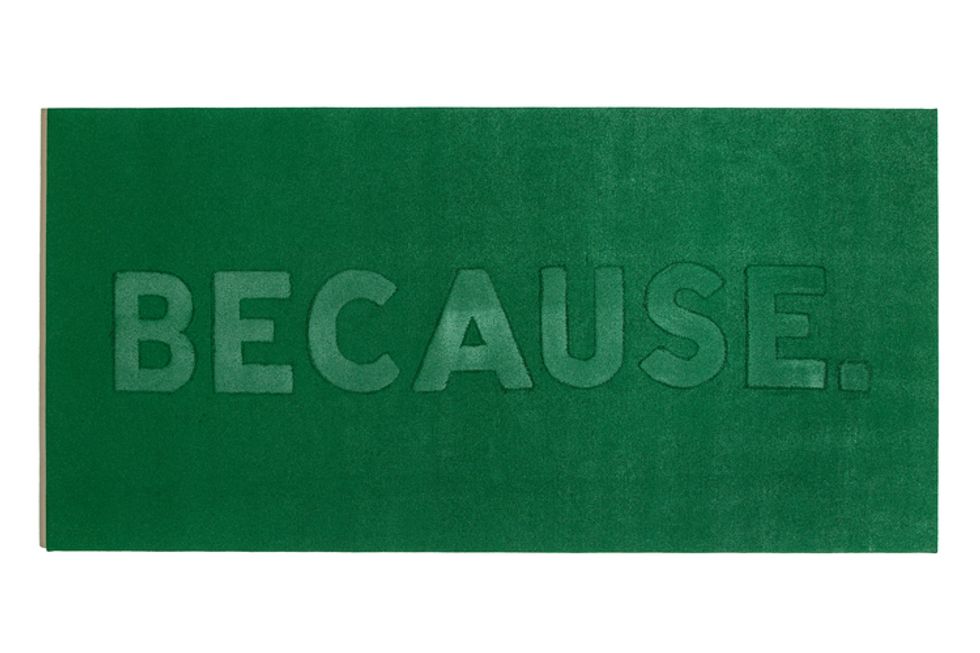 Brooklyn-based artist Mark Anthony Green returns to Miami for a third year with an exhibition called "What Comes After J?" on view at the W South Beach (2201 Collins Avenue, Bungalow 1, Miami Beach) on December 3 and 4, noon to 6 p.m. daily. Check out his new 30-minute "cinematic ode to black culture" and 20 recent paintings. Green also hosts a super-private dinner on Saturday night.
The River Yacht Club (401 SW 3rd Street, Miami) has an exhibition by Miami artist Stephen Gamson tonight, 8 to 10 p.m., in their Van Dutch Lounge.

Miami music venue Electric Pickle teams with Lee Burridge's "All Day I Dream" for a big soiree at a top-secret island location on Saturday, December 3, 2 p.m. to 10 p.m. Also spinning: Gorje Hewek & Izhevski and Oona Dahl.
Corona's Electric Beach returns to the Clevelander Hotel (1020 Ocean Drive, South Beach) on December 3 with DJ Matoma, plus live art from King Saladeen. It's FREE and open to the public.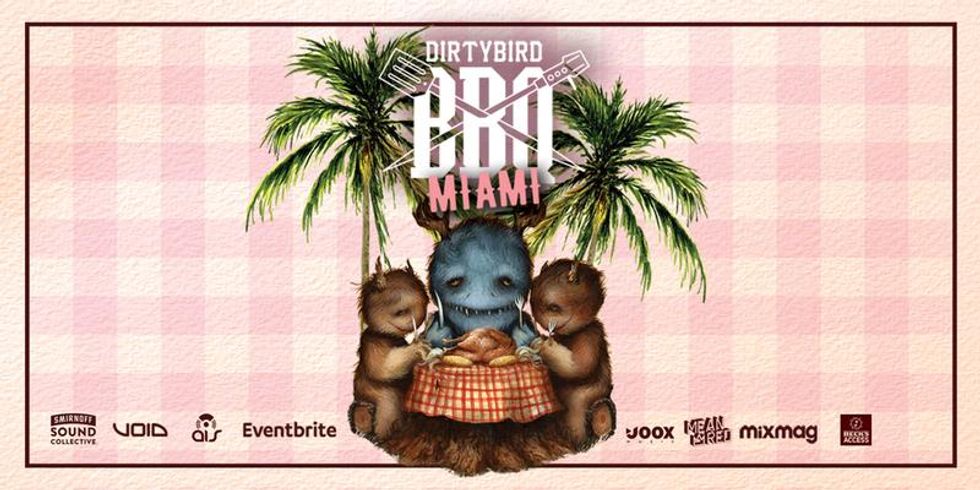 Claude VonStroke's Dirtybird BBQ comes to Miami on Saturday, December 3, 2:30 p.m. to 10 p.m., at Smashed Canvas (279 NW 28th Street in Wynwood with DJs including J. Philip, Kill Frenzy, Christian Martin and Walker & Royce, plus Mr. VonStroke. Expect some great food and prizes and more. Tickets are HERE.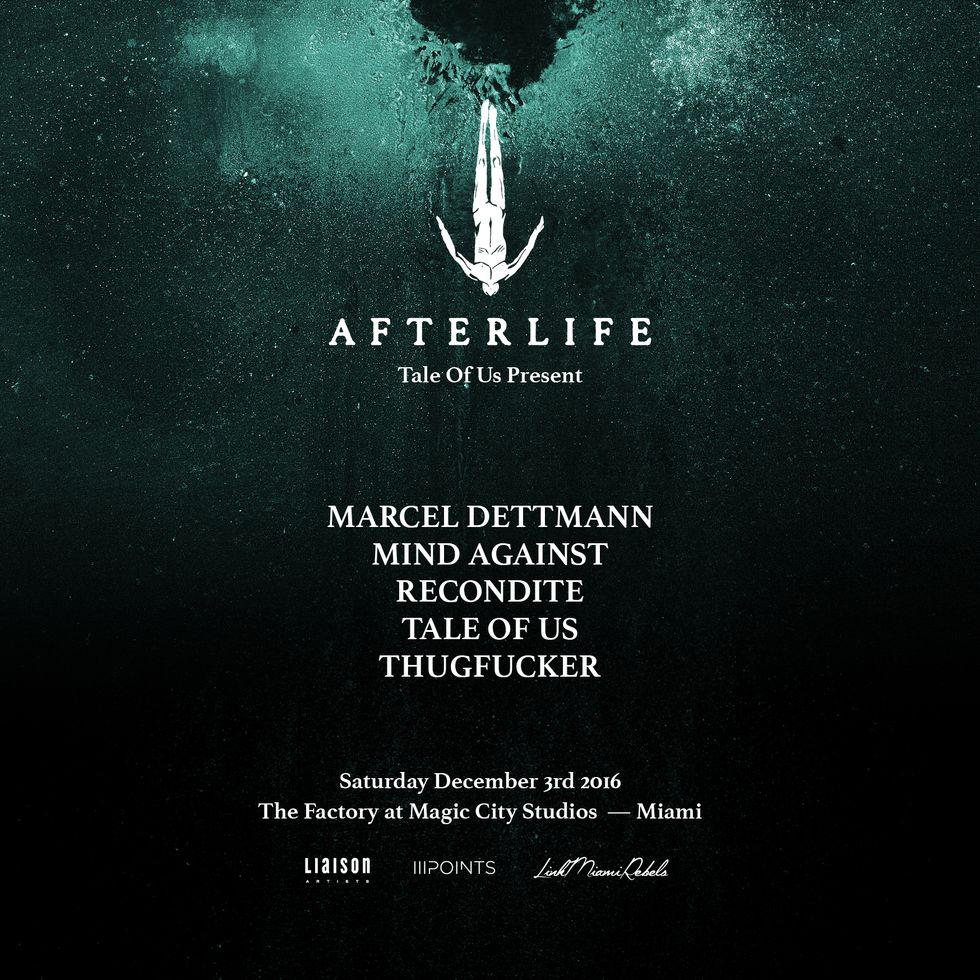 At Magic City Studios (6301 NE 4th Avenue,Miami) on Saturday, December 3, Berlin-based DJ duo Tale of Us will bring their AFTERLIFE concept party to North America for the first time with a line-up including Marcel Dettmann, Mind Against, Recondite and Thugfucker. Sign up for tickets HERE.
Hardwell spins on Friday and Marco Carola & Hugo Bianco on Saturday at STORY (136 Collins Avenue, South Beach). Late.
Martin Garrix spins on Friday, Skrillex on Saturday and DJ Khaled's birthday celebration is on Sunday at LIV in the Fontainebleau Hotel (4441 Collins Avenue, Miami Beach). Late.
DECEMBER 4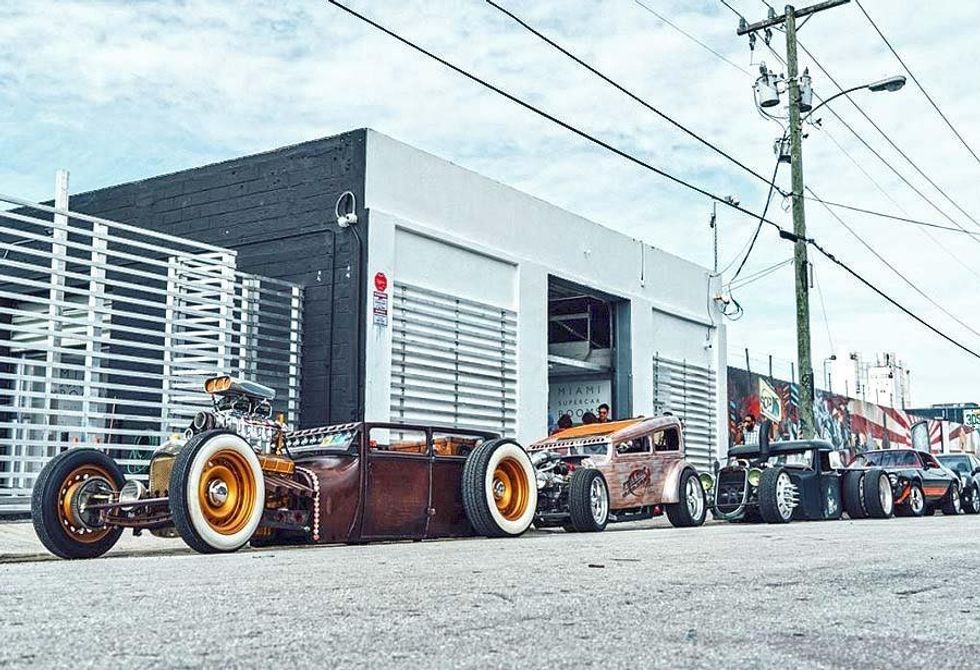 Via Miami Supercar Rooms Facebook
The second edition of Auto Promenade Wynwood will shut down three blocks in Miami from NW 20th to NW 23rd Streets for a showcase of 66 "Road Art" automobiles on Sunday, December 4, 10:30 a.m. to 4:30 p.m. Look for classic and vintage antiques, artist painted cars, exotic sports and custom-built supercars. It's free and open to the public and is sponsored by Miami Supercar Rooms (2022 NW 1st Court, Miami).
The Patricia & Phillip Frost Art Museum at Florida International University (10975 SW 17th Street, Miami) hosts their 13th annual "Breakfast in the Park" on Sunday, December 4, 9:30 a.m. to noon, with this year's artist talk by Judy Pfaff. The event is free and open to the public.
Splash image: 1,000 Questions by Shantell Martin, photo by Matteo Prandoni/BFA.com