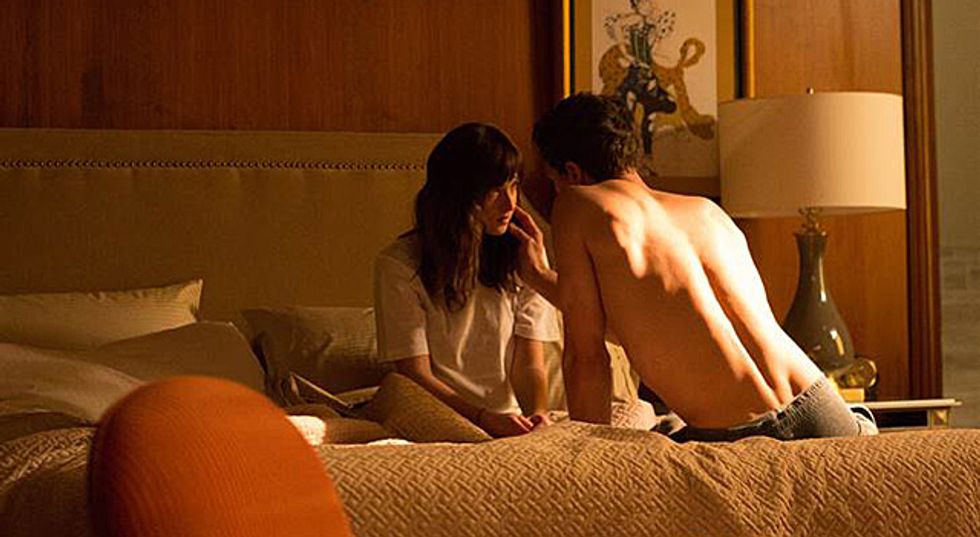 Hopefully this comes as a big surprise to no one, but there's a variety of
Fifty Shades
lubricants out there and
they don't work
. Well, they "work," but not in the way your fantasy is expecting them to. The makers of "Come Alive Pleasure Gel" are now being sued because their particular lube has not yet transformed any lovers across the country into Christian Grey himself nor has it grabbed any souls.
A California woman named Tania Warchol has filed a class action lawsuit stating, "What the fuck, my sex life is still nothing like this fictional book or movie." The paperwork explains: "The complaint notes that the product's packaging promises users will 'experience enhanced orgasms and stimulation as every tingle, touch and vibration intensifies.' It includes the lines from James' second Fifty Shades novel printed on the box -- "I surrender, exploding around him -- a draining, soul-grabbing orgasm that leaves me spent and exhausted."
Well, good luck, girl. Unfortunately, there's still a lot of
50 Shades
BDSM-lite
merch out there to be wary of, including a straight up tie that is somehow a special because it's "Christian's tie."
Reportedly
, tickets for the film adaptation of E.L James'
50 Shades of Grey
are rampantly selling out in middle America and the studio has already signed on for the
two sequels
, which is good news for this
Amazon page
. But really, just listen to these
Beyoncé remixes
and your sex life will be fine.
[h/t
The Hollywood Reporter
]