Looking for a way to contribute to pop culture? Spend time around fabulous people? Maybe get some school credit? Consider interning at Paper! We're looking for people to fill the following positions this fall: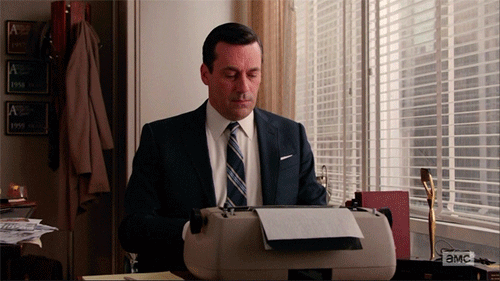 Web Editorial
We're looking for a fast learner and an equally fast, clean writer who understands and is excited about the type of stories Paper readers are interested in. Transcription experience is a huge plus, since web interns will be responsible for assisting with research and transcription on web stories in addition to pitching and writing their own blog posts. Let us know you're hyped about Paper -- send a few paragraphs about why you think you'd be a good fit for us, a resume, and clips to Eric Thurm at erict@papermag.com.

Public Relations
We're looking for a savvy, plugged in individual to assist with helping promote Paper content and events to other outlets. The PR intern should have strong writing skills, familiarity drafting and sending pitch emails, and a strong knowledge of other digital media outlets.
Please send a resume and brief cover letter to Kaisa Talaga at kaisat@papermag.com.

Business Development
The Business Development team is looking for organized, creative thinkers with an interest in learning about brands' marketing initiatives and how they can fit in with PAPER. Ideal applicants are punctual, enthusiastic and proactive self-starters with good problem-solving and trouble-shooting skills who will bring positive vibes to the team -- bad 'tudes need not apply.
Please send a resume and brief cover letter to Kate Sculley at kates@papermag.com.

Social Media
Requirements:
-An inherent interest in pop culture -- you should have a borderline unhealthy obsession with fashion, music, film, tv, or art. Or all of those things!
-You should be on Twitter, Facebook and Instagram. Tumblr is a big plus.
-You should be a strong writer. We're more impressed by feeds that are well-written, witty and and engaging than ones that have tons and tons of followers.
- A strong appreciation for aesthetics.
- An obvious familiarity with Paper's social channels, website and magazine and a strong grasp on the Paper voice and sensibility

Responsibilities:
- Help monitor and track social behavior on all channels.
- Help gather data for weekly traffic reports
- Review analytics and identify notable activity and trends
- Present findings and strategies in editorial meetings
- Gather images from our archives for Instagram and Pinterest.

Please send a couple of paragraphs about yourself and why you're a good fit for this job along with a list of websites and social feeds you love, a link to your applicable social media channels and a resume to Jake Greene at jakeg@papermag.com.

Events, Promotion and Fashion
We're looking for savvy, quick-learning folks to help out with everything from events to photo shoots. Enthusiasm and a flexible attitude are a must, a love of dogs is a plus (we usually have 2-3 scampering around the office).
Please send a resume and brief cover letter to Kelly Govekar at kellyg@papermag.com.

You May Also Like