Today, authenticity feels rarer than a sober text from your run-of-the-mill fuccboi. FaceTune and filters exaggerate reality to the point where very little is real anymore — we live with a perpetual desire to heighten, or ignore completely, your surroundings to impress those who surround us. But when it comes to the Andaz Mayakoba, a resort nestled on the Rivera Maya coast, let me tell you — no filter is needed.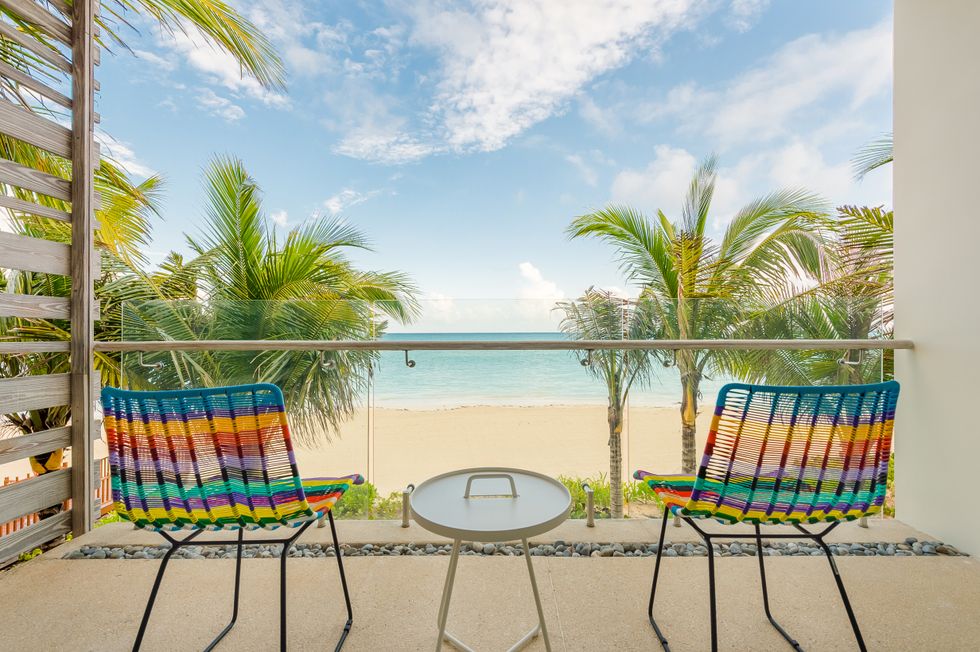 In fact, it's the Andaz Mayakoba's commitment to its heritage, and its location, that makes it so authentic. A quick ride from the Cancun airport, the Mayakoba Complex is nothing short of breathtaking. Guests are ushered into what serves as a reception, but is better described as a colosseum-cum-bird's-nest structural masterpiece aptly named "the sanctuary" — featuring a large, shallow pool filled with natural stones tossed in for luck upon entry. Not only does the entrance easily achieve its objective of instant serenity, but its synchronism with the landscape feels so organic that it might as well have sprung from the Mexican soil itself.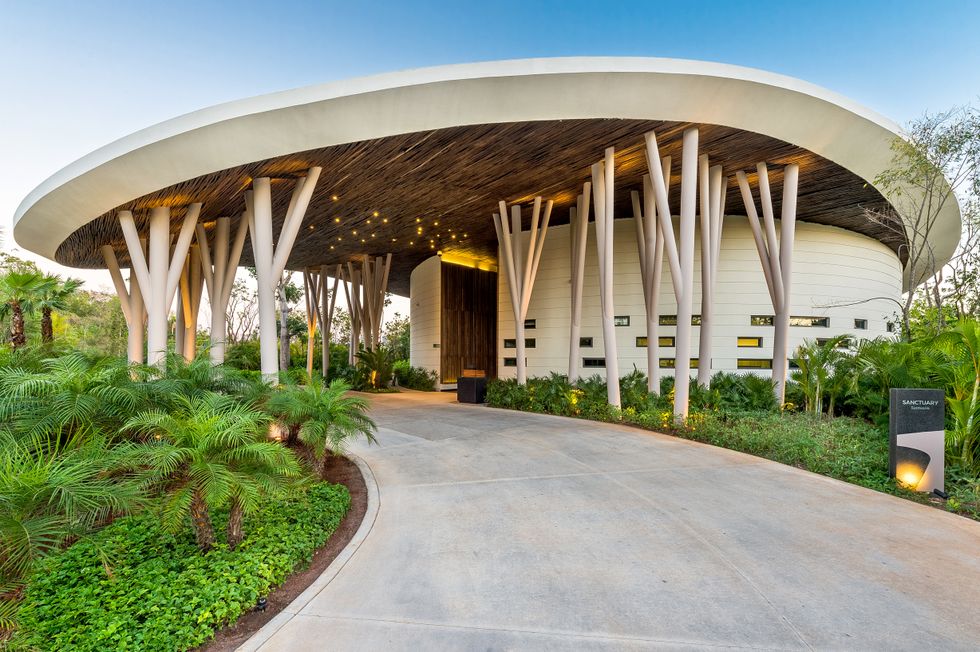 Before beginning the project, Costa Rican architect Ronald Zurcher made the decision he was not going to battle the local flora and fauna, but embrace it. This non-compete is obvious throughout every aspect of the resort — from each of its 214 guest rooms (many of which overlook the Caribbean sea) to its idyllic restaurants. All four of the latter are rooted in Mexican history, both with natural elements they are designed around and the décor, which even includes early 20th century portraits locals from the area. Each restaurant provides a totally diverse and, honestly, divine offering specific to the area. Even if you stop at room service, ready yourself for a truly unique dining experience; and to all my guac fans, trust me, they've got you.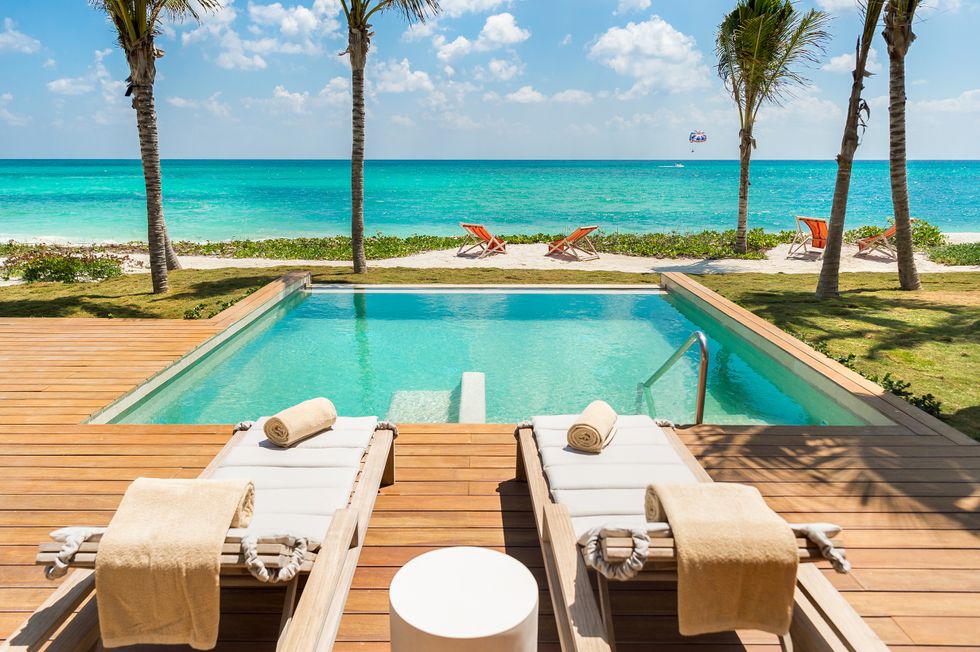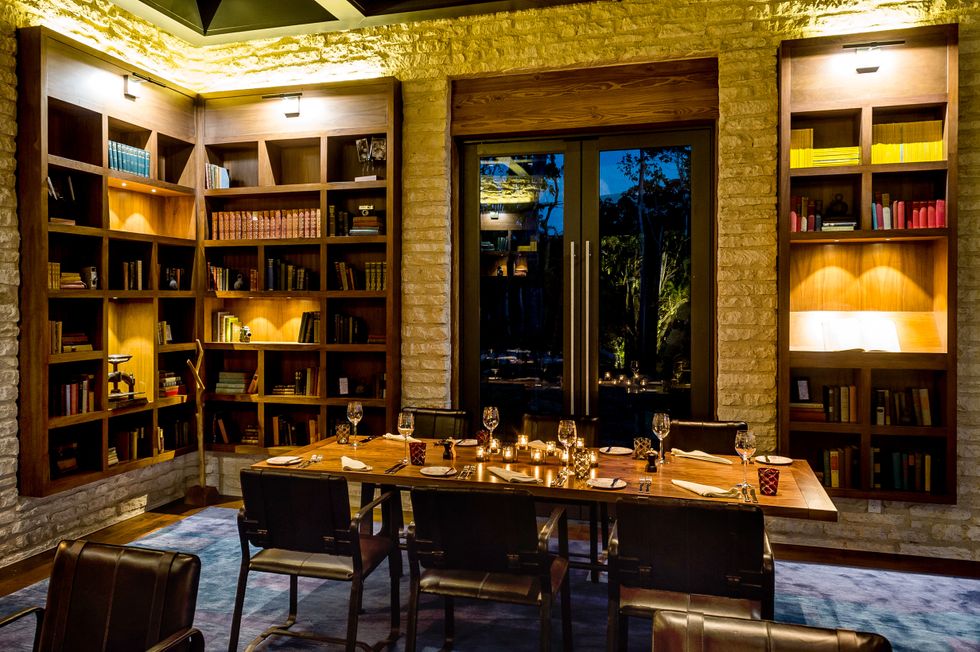 There's an undeniable commitment to the Mayan culture evident throughout the complex's six miles. Staff offer tours of freshwater canals ("cenotes"), which run beneath the property, supplementing the numerous luxury experiences to enjoy at your leisure. If you're a keen golfer, enjoy the El Camaleón Golf Club and its 18-hole course, or the 24-hour gym. There's the option to head to the wellness center and spa for hydrotherapy or a massage — which, I can personally attest, is literally heaven. If you're a picnic fan why not take one on a lagoon boat cruise? While all of these features are certainly convenient and of, course, beautiful, what's most extraordinary about the Andaz Mayakoba is the service. Every staff member, whatever their role may be, goes above and beyond to cater to your every need. They are gracious, remarkably responsive (fear not if your Spanglish is subpar, they likely speak our native tongue better than we do) and genuinely concerned with your wellbeing.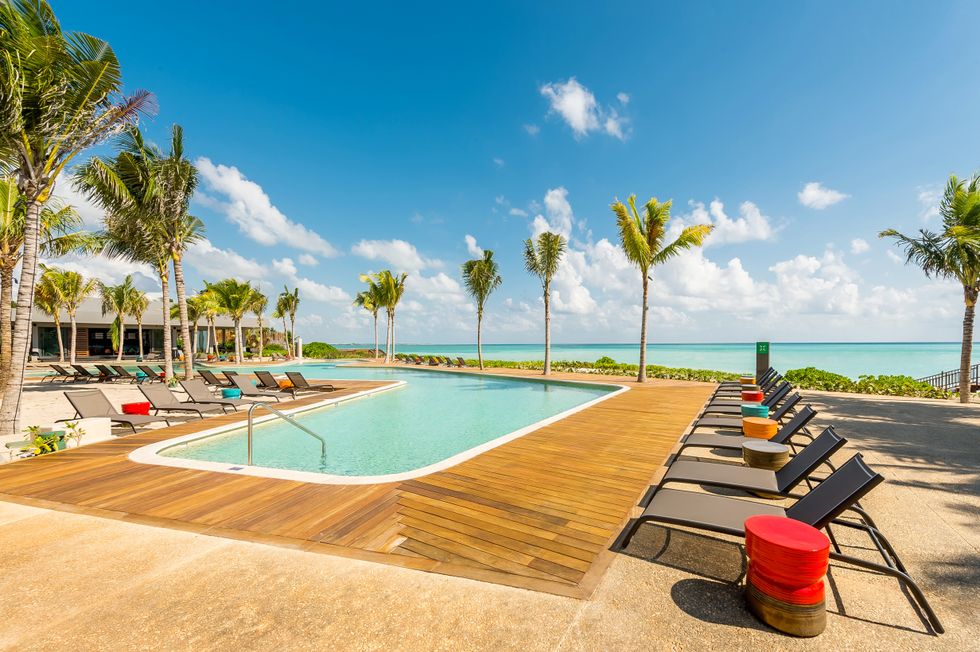 If the whole scenario sounds like an impossibly dreamy honeymoon, that's because that's exactly what's on offer. At no turn does the resort feel like the gimmicky, catered-to-Americans accommodation one might expect from anything in the vicinity of Cancun. It's entirely one-of-a-kind, indisputably genuine — and you can bet it looks damn good on Instagram.
Flick through some magical shots from the Andaz Mayakoba below, and book your trip here.
All images courtesy

Sign Up For The Morning PAPER