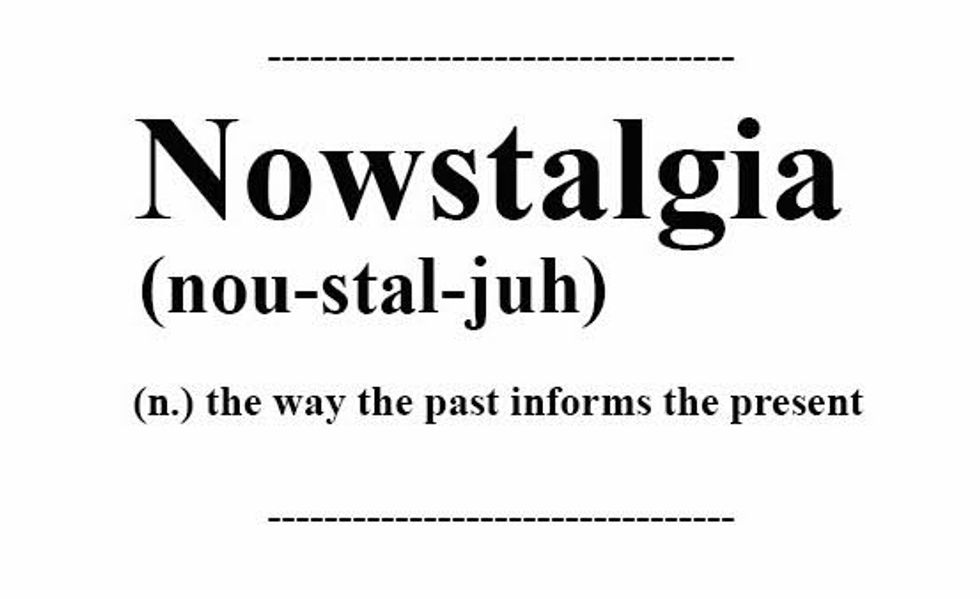 It's officially Nowstalgia Month on PAPERMAG.com and we're happy to put a post-modern spin on all our forthcoming coverage in honor of our October issue. 
Exploring how the past informs the present, we like to think of "Nowstalgia" as something propelled forward by iconic ideas -- the sort of inspired evolution that has only recently been facilitated by the small deaths, tiny alterations and constant rebirths the Internet has created with the ability to cut, paste and collage everything from art to music. 
Check back everyday for daily throwback posts from the depths of our incredible 31-year-old archive, in addition to a dearth of print-exclusive material that includes two seminal cover stars to be revealed next week. Not to mention inside features on the legacy of the Black Power Movement, the final resting places of history's movers and shakers, and, of course, interviews with some of the biggest pop and hip-hop stars of the past 30 years. After all, there's nothing that brings you back like the actual past.