Our regular WCW column sees us featuring our favorite female (and female-identifying) models of the moment. This week, we've got a special addition to our usual WCW featuring Ganna Bogdan from Photogenics, who appeared in SOREL's Fall 2016 lookbook.

Here she can be seen rocking a pair of SOREL cozy carnival boots, and answers our standard WCW questionnaire.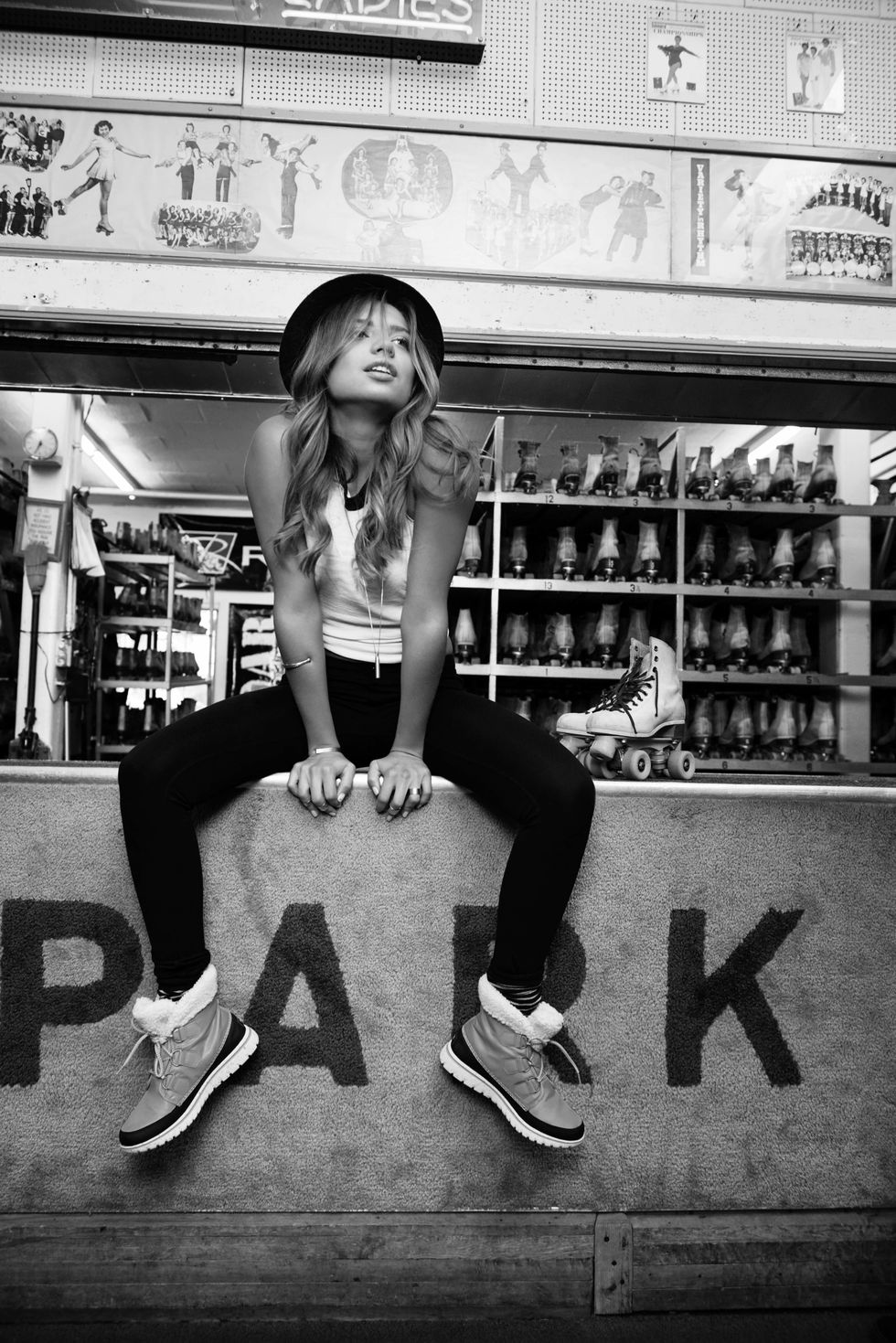 Name? Age? Hometown? Sign of the zodiac?
Ganna / 23 / Virgo
Did you always want to be a model growing up?
I wanted to be a painter.
How did you get discovered?
At my sister's birthday by her booker. She was a model at that time, and I was like 15.
Do you remember the first casting or go-see you ever went on? What was it like?
It was cool. I got some tips from my sis, so I wasn't really nervous.
Are there any models you really look up to or whose careers you'd like to have?
I love Erin Wasson, Sasha Pivovarova, and Kate Moss.
Tell us about where you're from. What's a fact about your hometown / home country no one knows? Is there a modeling industry in your hometown?
I am from Kiev in the Ukraine. We have a pretty exciting fashion scene over there. We have fashion weeks, and a lot of big magazines like Vogue, Harper's Bazaar and Elle. Our young designers are doing pretty good on the international scene. When I started, I learned a lot about how to pose and be in front of the camera with Ukrainian photographers. There are a lot of very talented ones and we kind of grew together.
What do you like to do during your free time?
I love painting, and also editing videos I shoot.
Do you have any hidden talents?
I used to be a figure skater.
What are your favorite beauty/skincare/hair products?
I use Oribe shampoo and conditioner for my hair, Glossier face products and Eminence moisturizer.
What's your favorite way to style a great pair of boots?
A good pair of jeans and your boyfriend's t shirt.