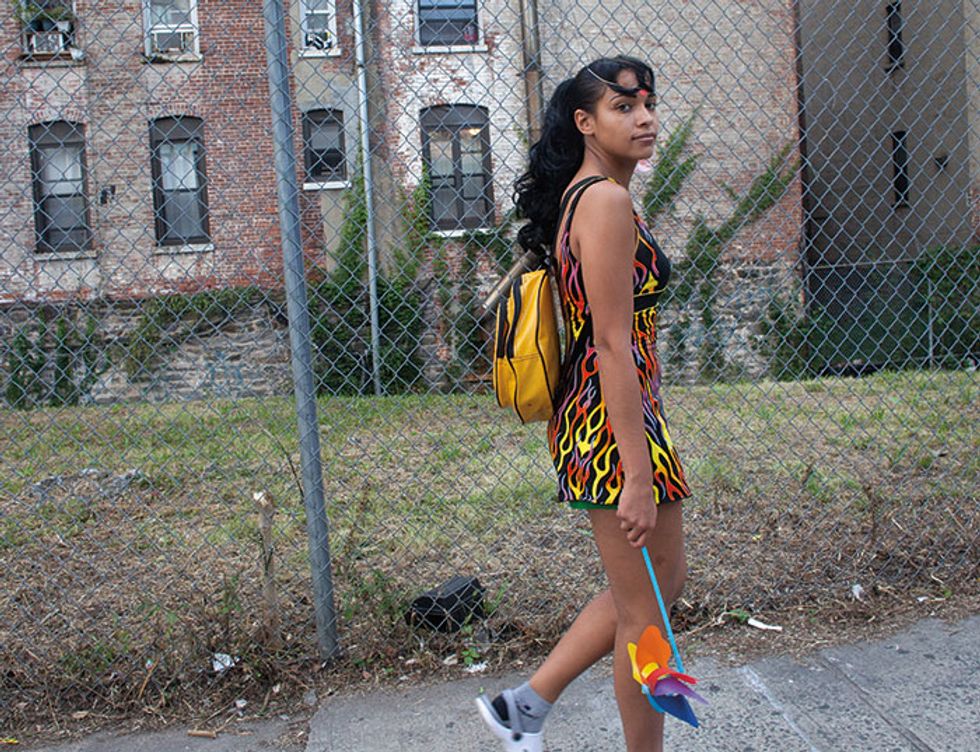 "I was obsessed with individualism early on. The idea of being like everyone else killed me inside," says the 21-year-old Wavy Spice, who in the summer of 2012 went from underground sensation to Internet star with "Bitch, I'm Posh" -- an anthem for badass, fashion-loving girls from Harlem.
Growing up between Spanish Harlem and the LES, Spice was hosting parties and go-go dancing at 16-years-old. She also started writing rhymes and soon found herself in the middle of the underground hip-hop revival -- performing at parties and being anointed first lady of the Tan Boys. "Being a club kid, going out with my friends, allowed me to connect," Spice says. "It's the synchronicity of New York. You're out to have fun but you're also there with lots of artistic people and a dialogue."
She surprised her followers with her second release, "YAYA" -- a Taino-influenced track on which she showed off her singing voice. Now she's plotting yet another rebirth. Spice will release a new album full of "high-tech fairy girl music," early next year. "For the last year I've been staying very low-key, working on my craft. I want to create a new sound. I won't stop until I have an impact."
More of Our Favorite Female DIY Musicians