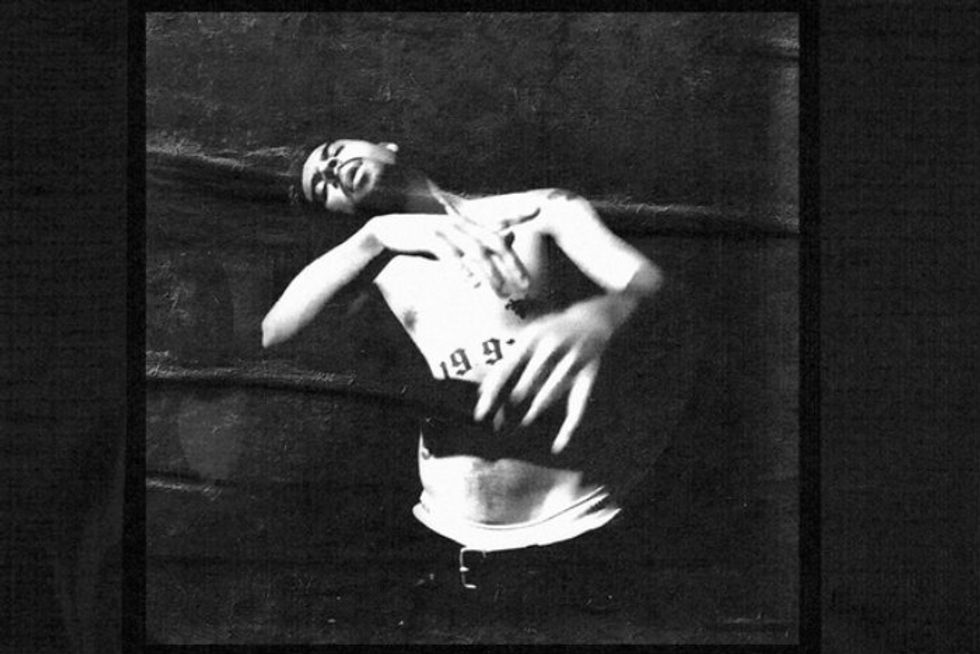 Vic Mensa's rise to stardom has been practically meteoric -- two years after the release of his last mixtape, he's been featured on a number of songs with Kanye, including a look on the Saturday Night Live 40th anniversary special, and has just signed to Roc Nation. Now, Vic has put Kanye in one of his own videos, f
or his latest single "U Mad."
The video, which features Kanye and Vic dancing around amid the song's horns and flying sparks, is fun -- but it still doesn't make up for Vic's callous reference to Janay Palmer's assault. Enjoyable song, still kind of a bummer to listen to.