UPDATE UPDATE, 1:20 p.m.: An hour later and we're already 20 B2B views in. Also can someone please tell us who did the manicures for this thing?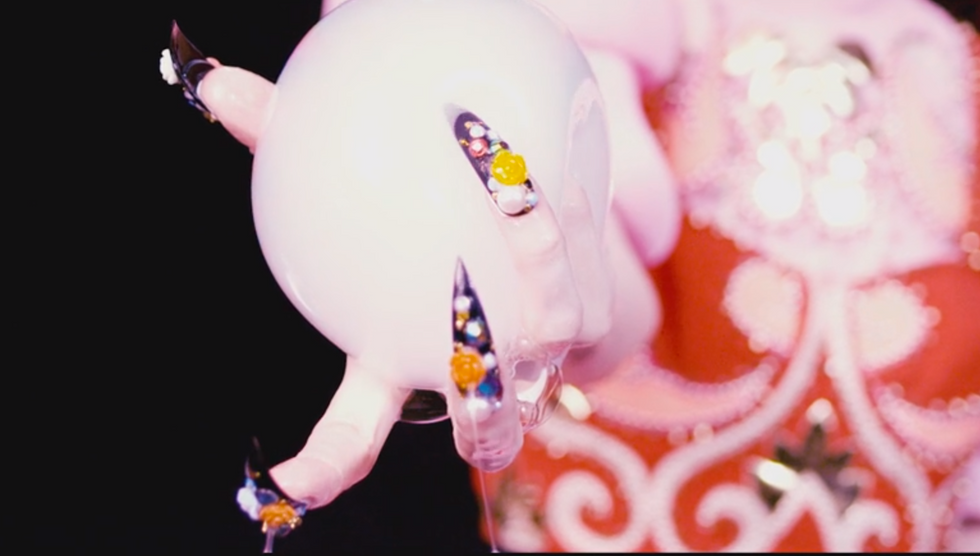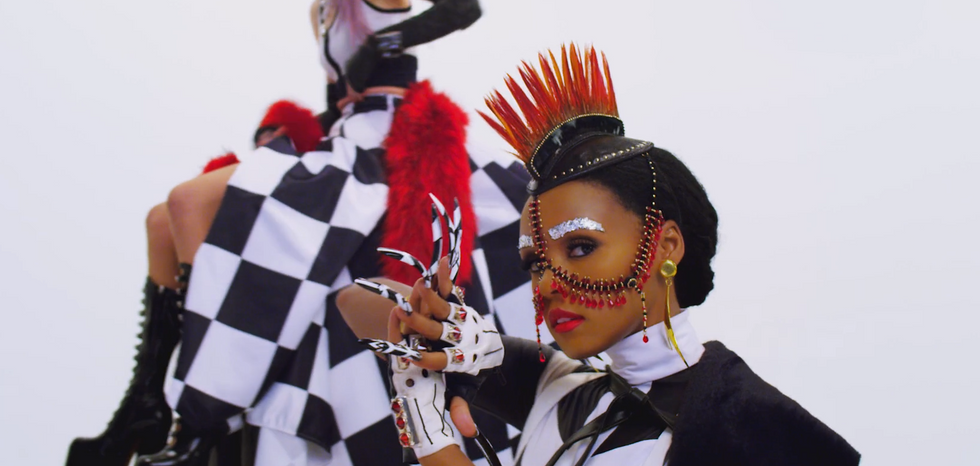 UPDATE 02/02/17, 12:30 p.m.: It's here and just as fabulous as we predicted. Watch below via Tidal.
Grimes has just shared a teaser for her new self-directed/produced video "Venus Fly", and holy shit is it a trip. Packed full of flaming swords, glitter brows and a guest spot by the inimitable Janelle Monáe, the full video will premiere on Tidal tomorrow at noon EST.
Watch the teaser below and bless Tidal for giving Grimes the fucking production budget she deserves.
Sign Up For The Morning PAPER
Music
Photography by Grace Scuitto / Story by Jade Gomez / Makeup by Marla Vazquez / Hair by Abraham Esparza / Styling by Heather Picchiottino