UPDATE UPDATE: As per the YEEZY SEASON 3 presentation just held at Madison Square Garden, we now know that Rihanna and Chance the Rapper have cameos on The Life of Pablo.
Here is a lyric from the song "Famous" (That Rihanna is on, about his clandestine relationship with Taylor Swift:
"I feel like me and Taylor might still have sex; I made that bitch famous."
Ok!
UPDATE: Here's Kanye's album cover for his newly-renamed album Life of Pablo, made by Peter De Potter: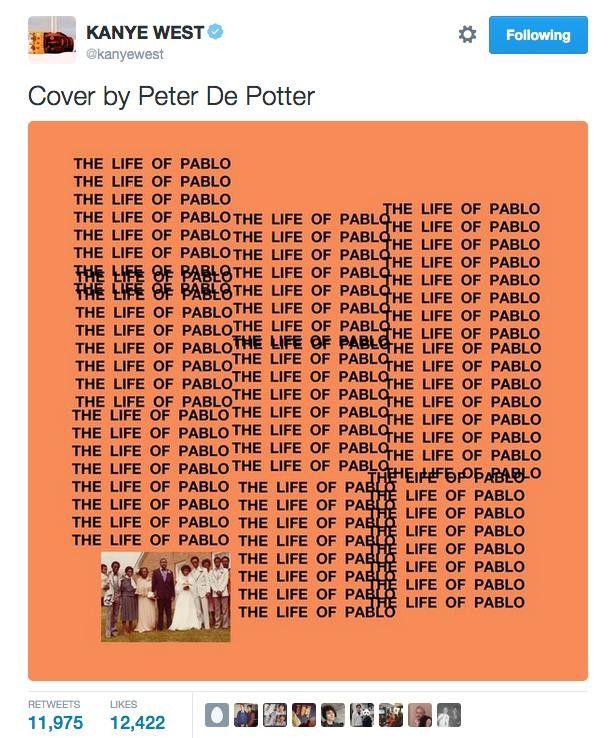 After what feels like eons, several names and a million different controversies, today is finally the day Kanye West will reveal his highly-anticipated new album The Life of Pablo at Madison Square Garden -- and we've got the livestream right here.
And while it won't go live till 4 p.m. EST, we'd advise bookmarking this page for safe keeping. GET READY.