Radiohead has released a claymation video for their sweeping, massive new track 'Burn the Witch.'
The video, directed by Christopher Hopewell, shows a semi-Puritanical village accusing various of its townspeople of witchcraft...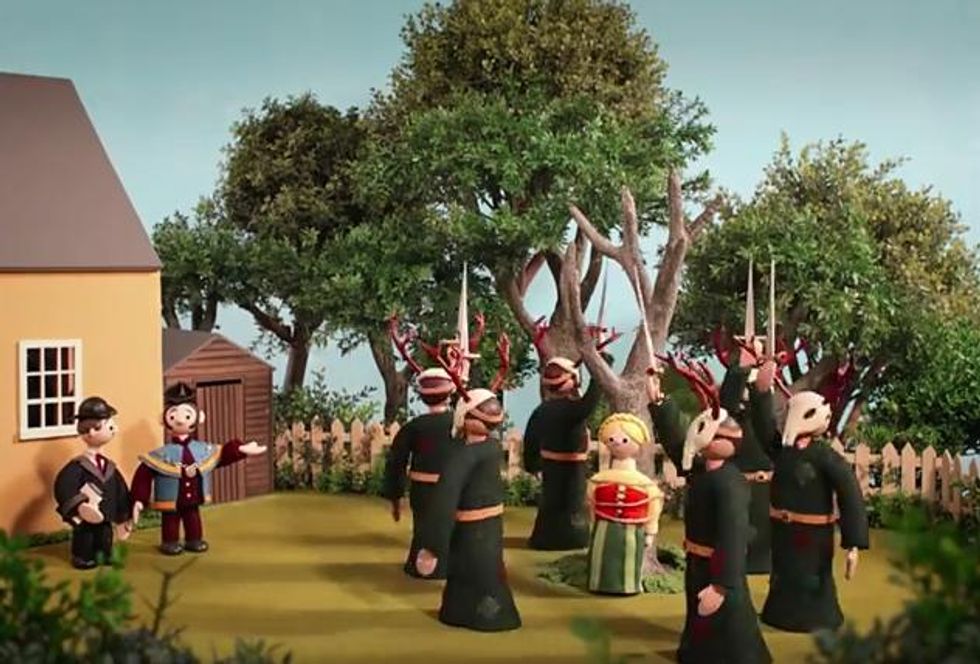 ..ending with a giant wicker effigy getting set on fir (with a doomed citizen inside it).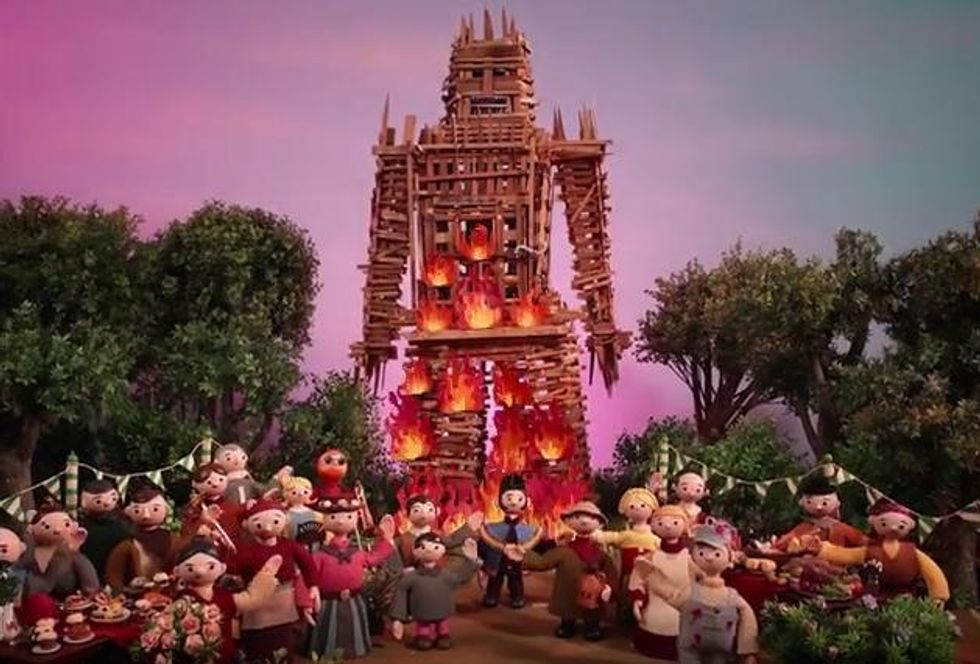 Hayyyyy, Wicker Man.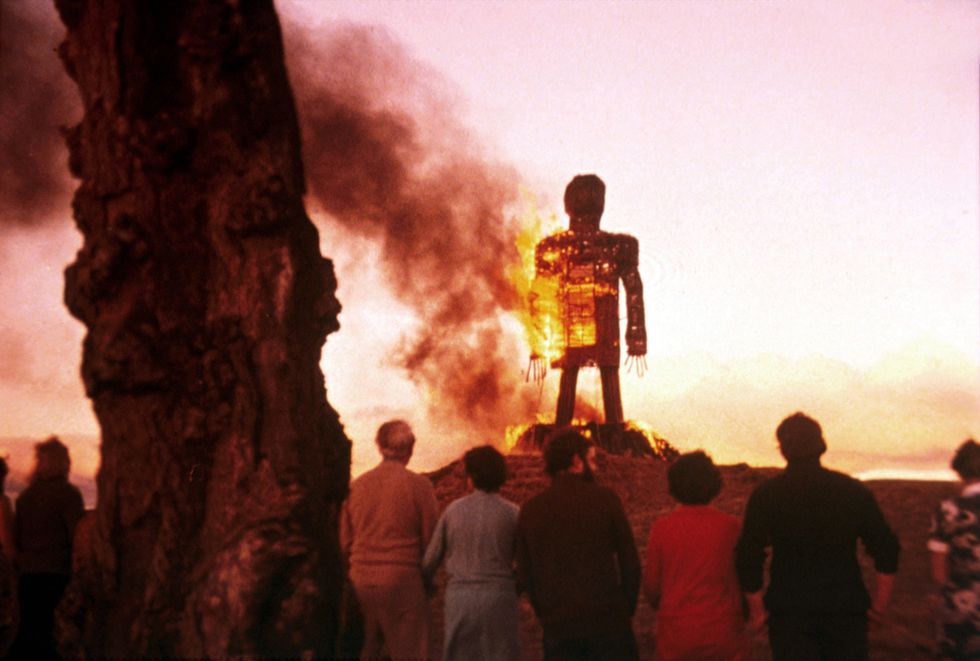 It's the first song Radiohead has released since their scrapped James Bond theme 'Spectre,' in December; it also comes right after the band had deleted everything off their social media accounts, and even their website.
A new album is imminent.