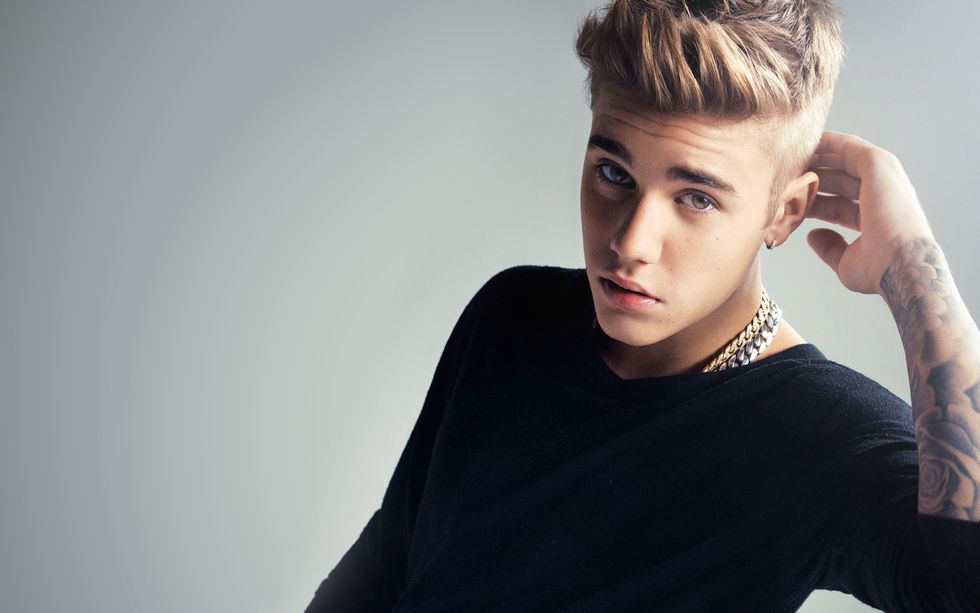 While reveling in the austere splendor of Cannes, France for the NRJ Awards, Sir Justin Bieber of London, Canada decided to give give an encore performance of "Woeful Entitlement"--a one man show we haven't seen in a while.
A video surfaced of Bieber chatting with one of his cronies at a restaurant, then standing up from the table and flipping his chair over before peacing out.
It's possible that the well-endowed crooner was irritated by the crowds gathered outside the eatery to gawk at his presence, but Bieber quickly took to Twitter to clear up the ostensibly spoiled moment circulating the web.
"My buddy just told me some bad personal news," Bieber said.
Uh-huh.
He then made sure to clarify that yes, he refers to his fans as "Beliebers."

-_-
Bieber, of course, used the incident to promote his forthcoming LP Purpose, riling up his rabid devotees in typical "Us against them" fashion .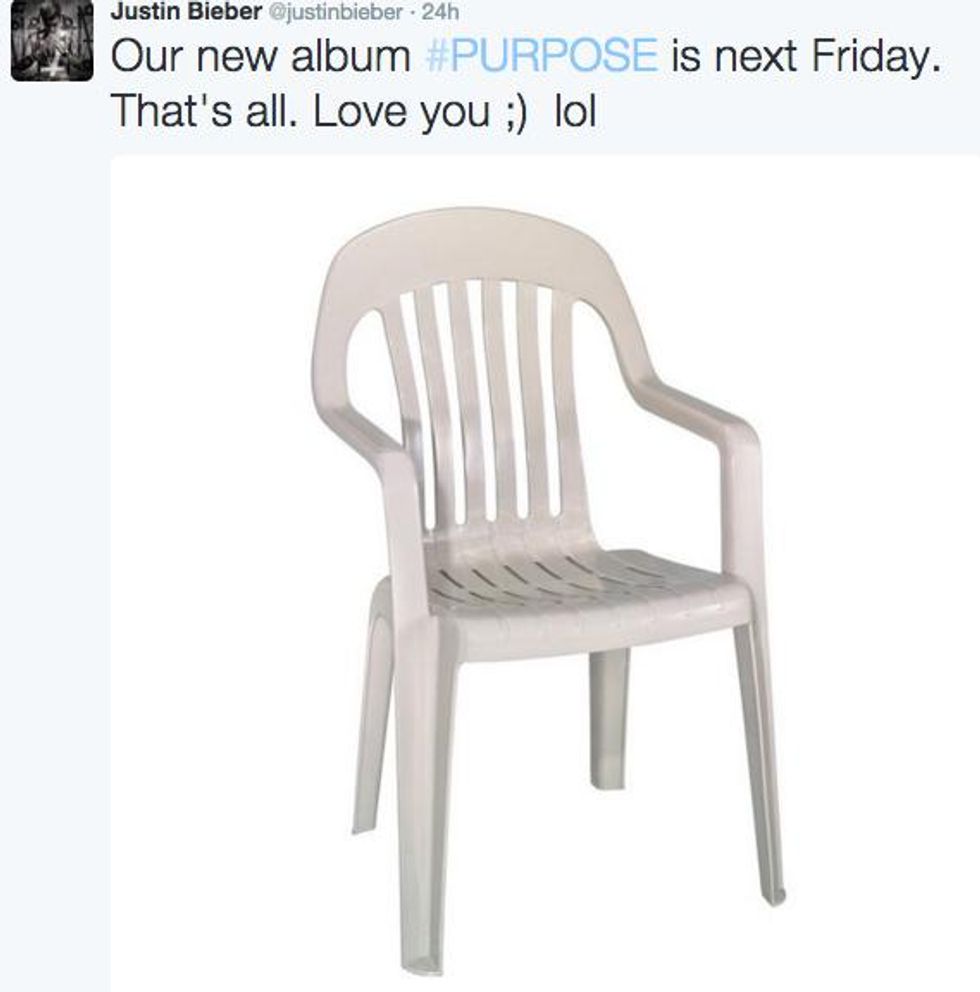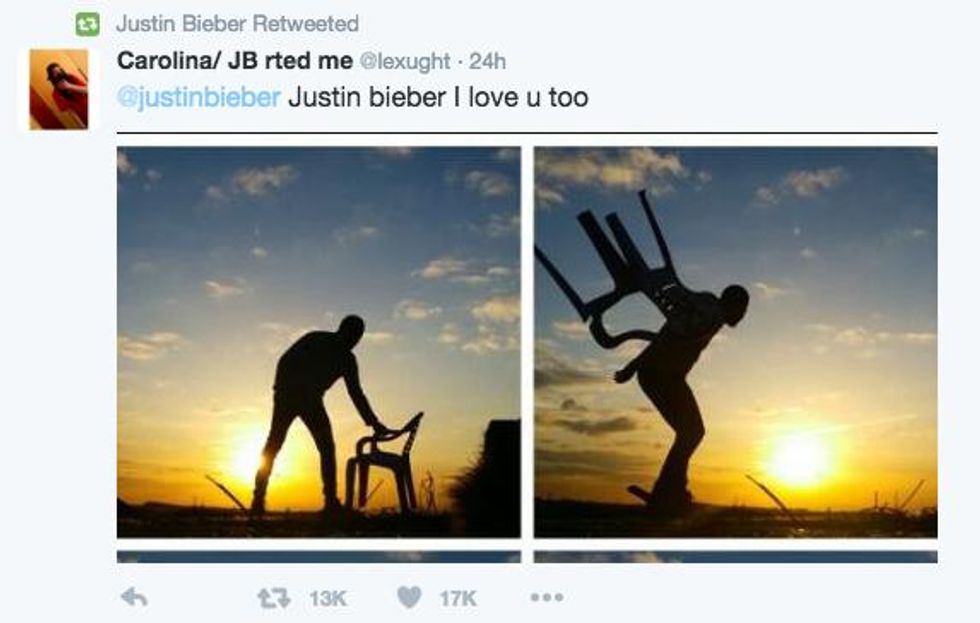 Must be nice!


Some waiter still had to pick that damn chair up.