Dev Hynes (aka Blood Orange) graced the stage on Conan last night, performing tracks from his recent masterpiece Freetown Sound.
Hynes, sans shirt, sat at his grand piano for a rendition of his dreamy, 80s-esque epic "Augustine;" flanked by two interpretive dancers, who cast lissome silhouettes on the wall behind them.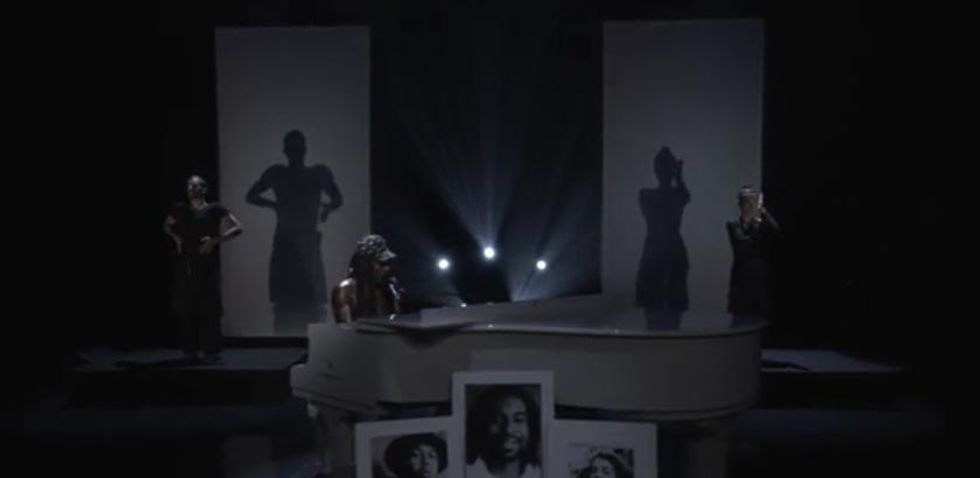 The musician posted three framed photos to memorialize Terrance Mack, Philando Castile--two men of color who were killed in police shootings, and Hande Kader--a Turkish trans women who was murdered by a gang in Istanbul.
Blood Orange live tonight on Conan O Brian RIP T Mack RIP Philando Castile RIP Hande Kader 🌹🌹🌹 pic.twitter.com/nFskBibc8w
— Devonté Hynes (@devhynes) August 23, 2016
Hynes also played a short version of his track "Thank You," which he transitioned into flawlessly.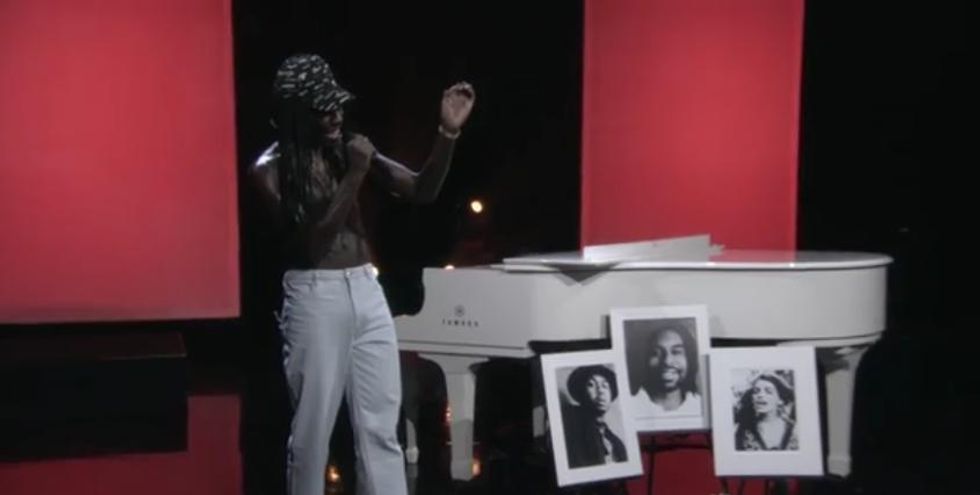 Watch below.