Adele appeared on The Ellen Show this week to discuss life post-25's supernova of success, and how she dealt with her awkward audio mishap during her performance of 'All I Ask' at Monday's Grammys.
The superstar explained that the distracting guitar strumming noise was from two microphones that fell onto the piano strings.
"Some people thought it was Bieber rehearsing, but it wasn't him; we're on good terms," she joked.

The technical difficulties upset Adele fans all over the world--but no one more than the source herself.
"I cried all day yesterday," Adele revealed.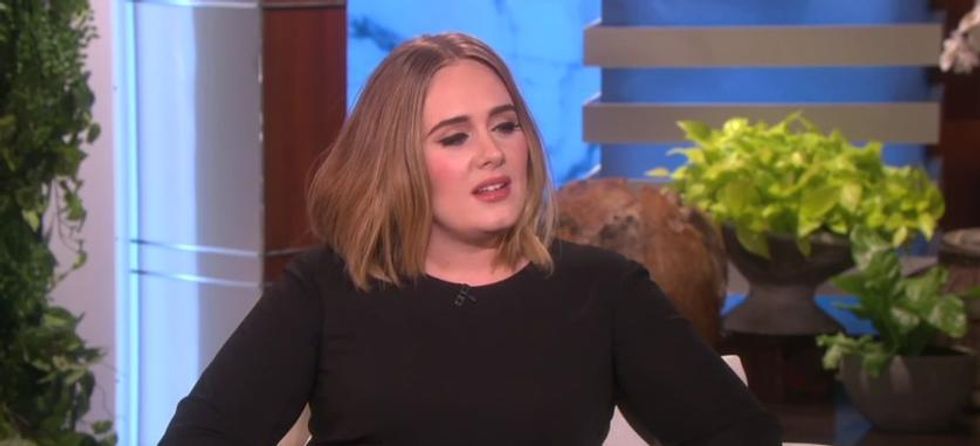 AW.
Regardless of the sads, Adele got her funny on, when she and Ellen played 'Ellen in____'s Ear."
The comedian gad the singer walk into a Los Angeles Jamba Juice, while feeding her ridiculous diva-parody directions and dialogue.
The Brit (under the influence of Ellen) made absurd requests for the starstruck, but very confused J.J. staff, including putting a large Jamba Juice into a small sized cup.
In the middle of the cashier kindly explaining that that order is impossible...Adele suddenly says, "Tell me about Jamba Juice!" and is soon privy to a nervous explanation of the Jamba manifesto.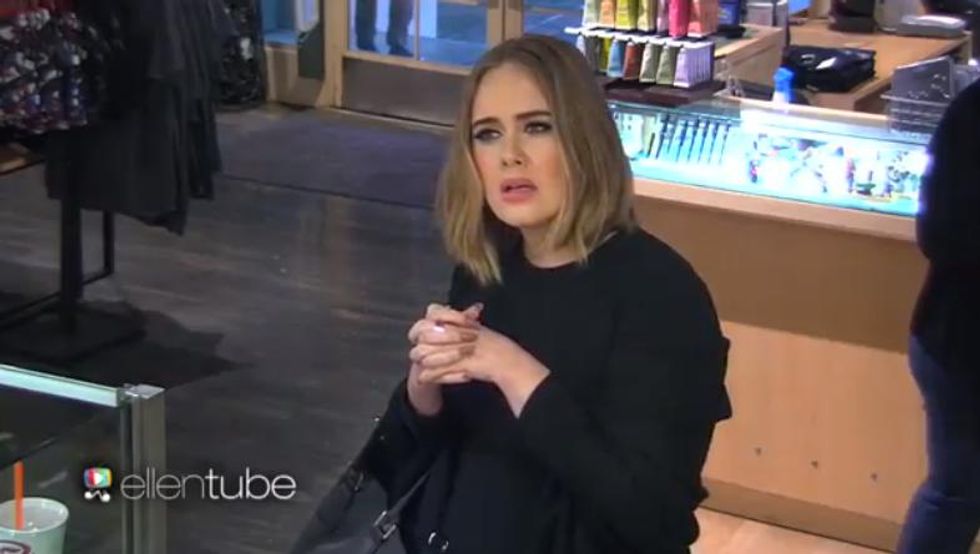 There's also a perfect moment when Adele is calling out to her faux-assistant, 'Simone.'
"SIMONE???? SIMONE????' before 'realizing' she was standing next to her the whole time.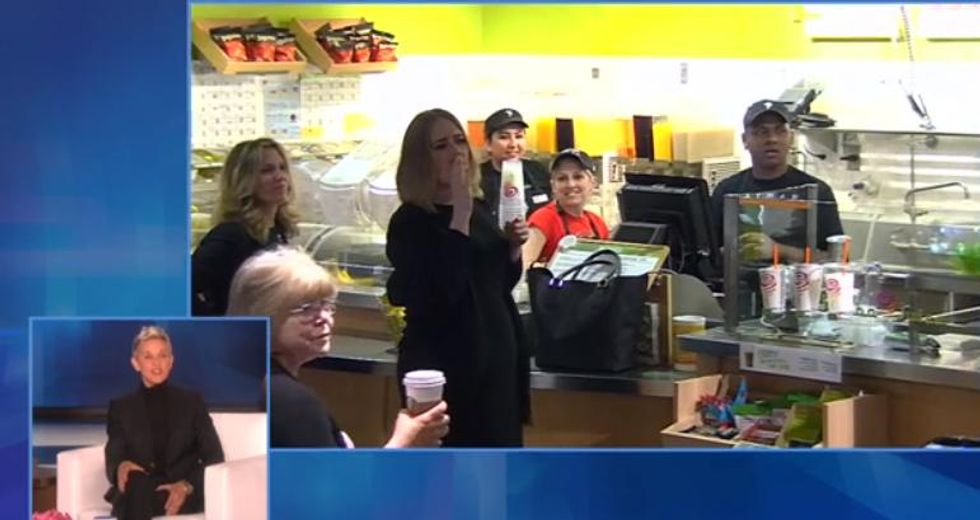 The real climax comes when Ellen tells Adele to cut out some of the wheat grass on display with scissors and start chewing on it ravenously.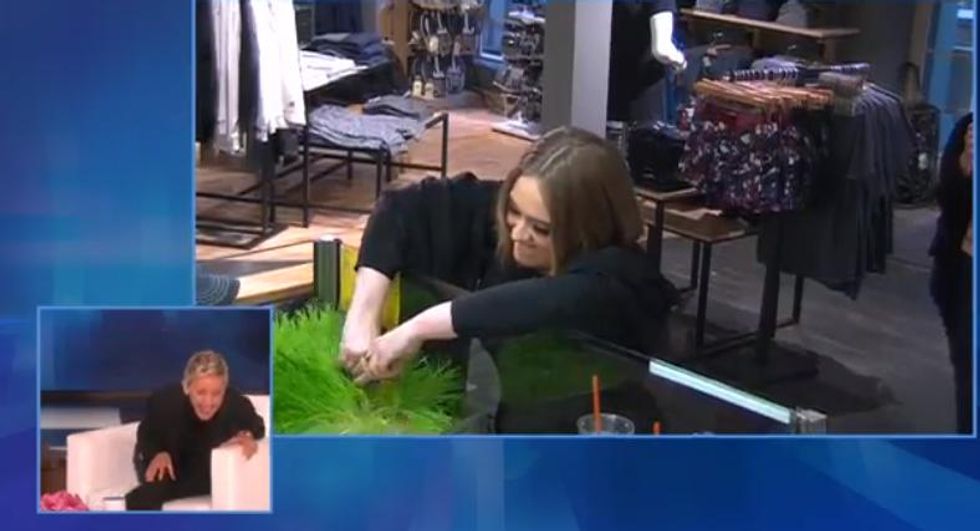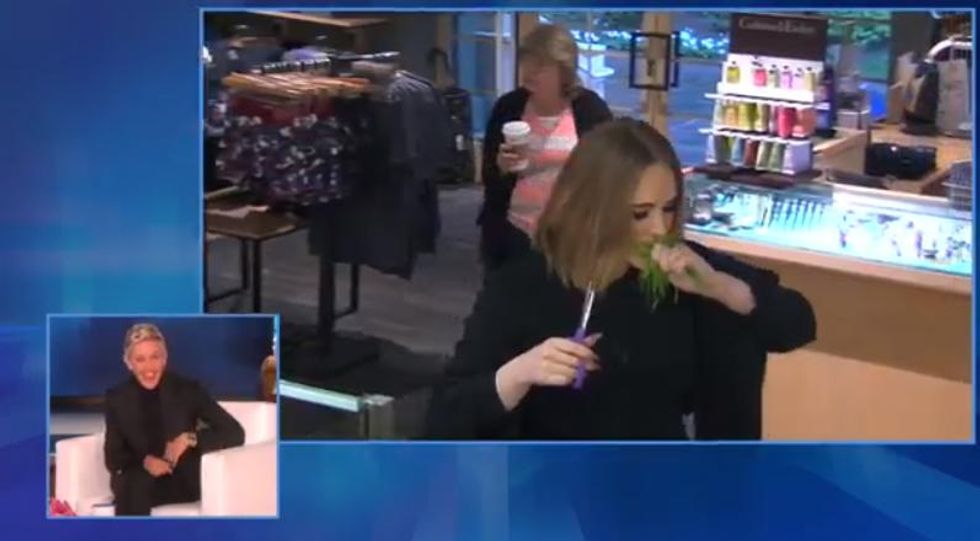 You can't help but cry-laugh while simultaneously watching through your fingers.
You know Adele probably treated the entire store to dinner and drinks in penance.
Watch below.