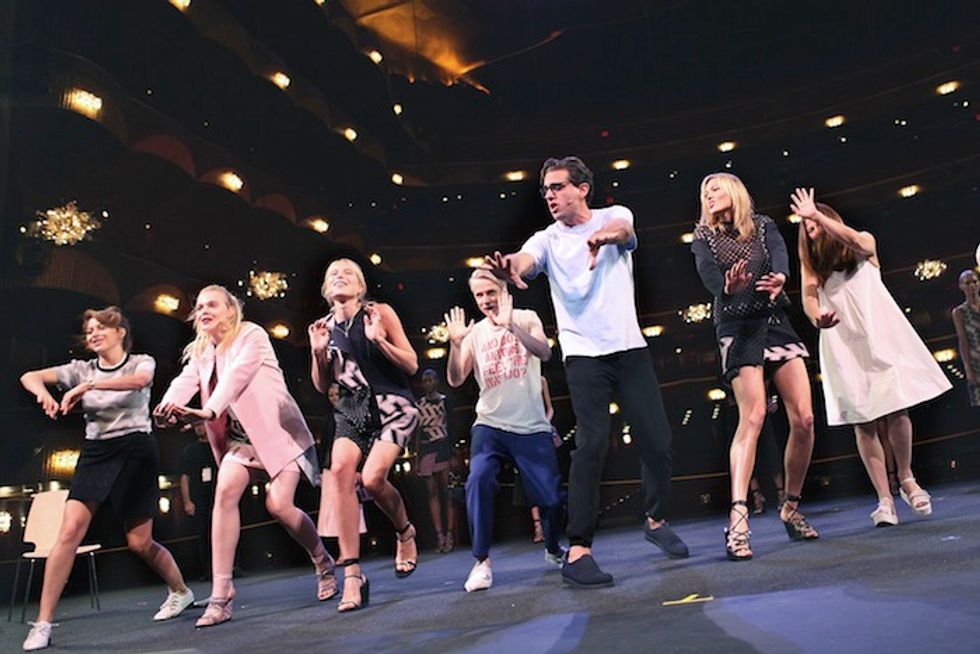 Didn't make it to the Met for
Opening Ceremony
's one-act play
100% Lost Cotton
last Fashion Week? Well no worries, because there's now a mini-doc to dry your tears to.
A collaboration between
Opening Ceremony BFF
Spike Jonze and bro-comedy star Jonah Hill, the 30-minute play also featured Rashida Jones, Elle Fanning, Alia Shawkat, Karlie Kloss and John Cameron Mitchell. Telling the behind-the-scenes tales of planning a fashion an OC fashion show, let alone one that's being executed as theater, Jonze and Hill made sure there was a little bit of something for everyone: In this case, that translates to a bit of romance and lot of Drake songs. We're not complaining.
There's enough star power in this clip to rival any Fashion Week fron trow -- Wintour better watch out. Watch the documentary below.