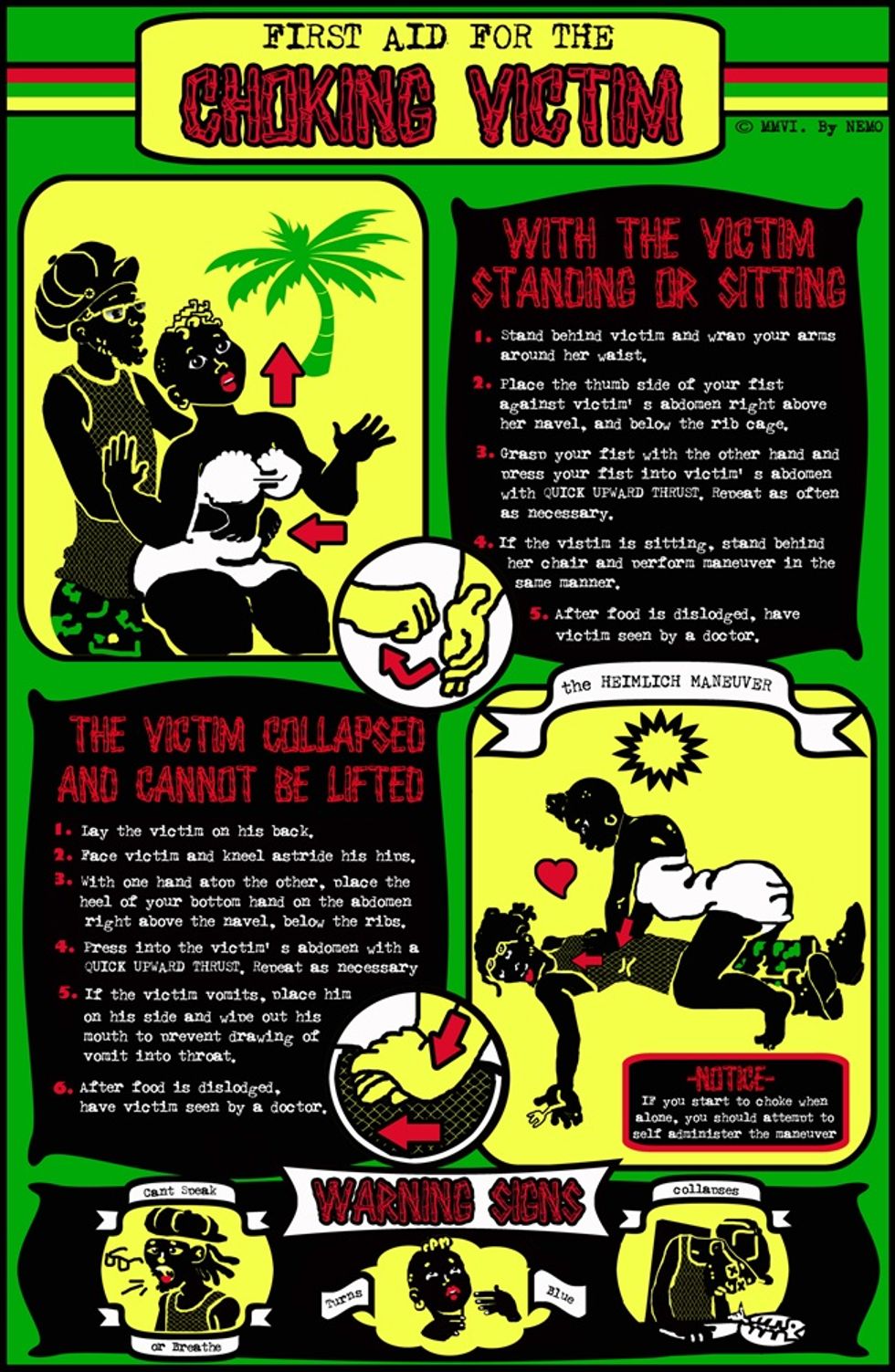 Filmmaker/acclaimed graffiti artist
Nemo Librizzi
has found a new way to express himself: warning posters. His first piece is for
Serge Becker
's upcoming chic Jamaican restaurant,
Miss Lily
. (The one
Anna Wintour
is trying to stop from moving into her West Village neighborhood.) "I discovered what I want to do for the rest of my life: not warning posters for choking, specifically, but for airplanes, public parks, hotels, government facilities, anywhere that needs important information presented clearly." Librizzi's unique posters would certainly get important messages across in a cool way. "Its the first time since subway graffiti I have found a way to make a public message on a utilitarian platform, making something beautiful out of something otherwise boring and ugly," he says. Librizzi's new film,
A Night at the Opera
, starring
Paz De La Huerta
and
Russell Simmons
is currently in post-production.