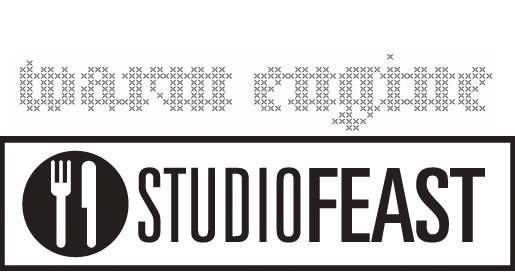 Food, architecture, and performance art will somehow come together tomorrow night when art duo
Warm Engine
and supperclub
Studiofeast
perform
Eight Acts: A Gastronomic Material Performance
.
Pardon the vague description, but Warm Engine's
Cheryl Wing-Zi Wong
has sworn us to secrecy. We can tell you this much: the evening, at
Parsons Donghia Materials 
Library Gallery
, will examine the relationship between food and architecture through eight courses from Studiofeast and eight performances from Wong and her partner
Greta Hansen
. These eight acts, Wong says, will incorporate film and props to "question the gallery space through a menu specifically designed to architectural constraints." Another hint about the evening: Studiofeast's
Mike Lee
told us that the "constraints" Wong mentions required him and his team to create food with colors and shapes that "don't occur naturally." Creating the menu may have been a bit of a reach, but all involved agree that food and architecture have a closer relationship than we might think. "There's a big similarity in how architects and chefs think through manipulating physical materials to create something for consumption or experience," says Lee. "I like having to think through the design challenge of balancing form -- taste, appearance -- and function -- sustenance, shelter. At the end of the day, if I can create really great food and set people up to have a memorable night, I'm happy."
There's still time to RSVP to the event via an email to malir@warmengine.com. Tickets are $100 per person and "an endless flow of wine from Bacchus Wines" is promised.