Walmart has pulled a line of "Black Lives Matter" T-shirts from their webstore following a complaint from the largest police organization in America.
According to the Washington Post, Fraternal Order of Police president Chuck Canterbury wrote a letter asking the retailer to remove "offensive" shirts and sweatshirts reading "Black Lives Matter" and "Bulletproof: Black Lives Matter," arguing that the shirts encourage "racial division." It's worth noting that Walmart's site also sells "Blue Lives Matter" and "All Lives Matter" apparel.
"I am concerned that allowing these articles to be sold in this way will damage your company's good name amongst FOP members and other active and retired law enforcement officers," Canterbury wrote, adding that, "Commercializing our differences will not help our local police and communities to build greater trust and respect for one another."
In response, Walmart issued a statement earlier this week, saying the shirts were sold via Old Glory, a third-party retailer, but, "after hearing concerns from customers, we are removing the specific item with the 'bulletproof' reference." However, the "Black Lives Matter" shirts are still available for purchase.
According to the Post, the Fraternal Order of Police have also sent a similar letter to Amazon today, though the company has yet to respond. Read the entire letter below.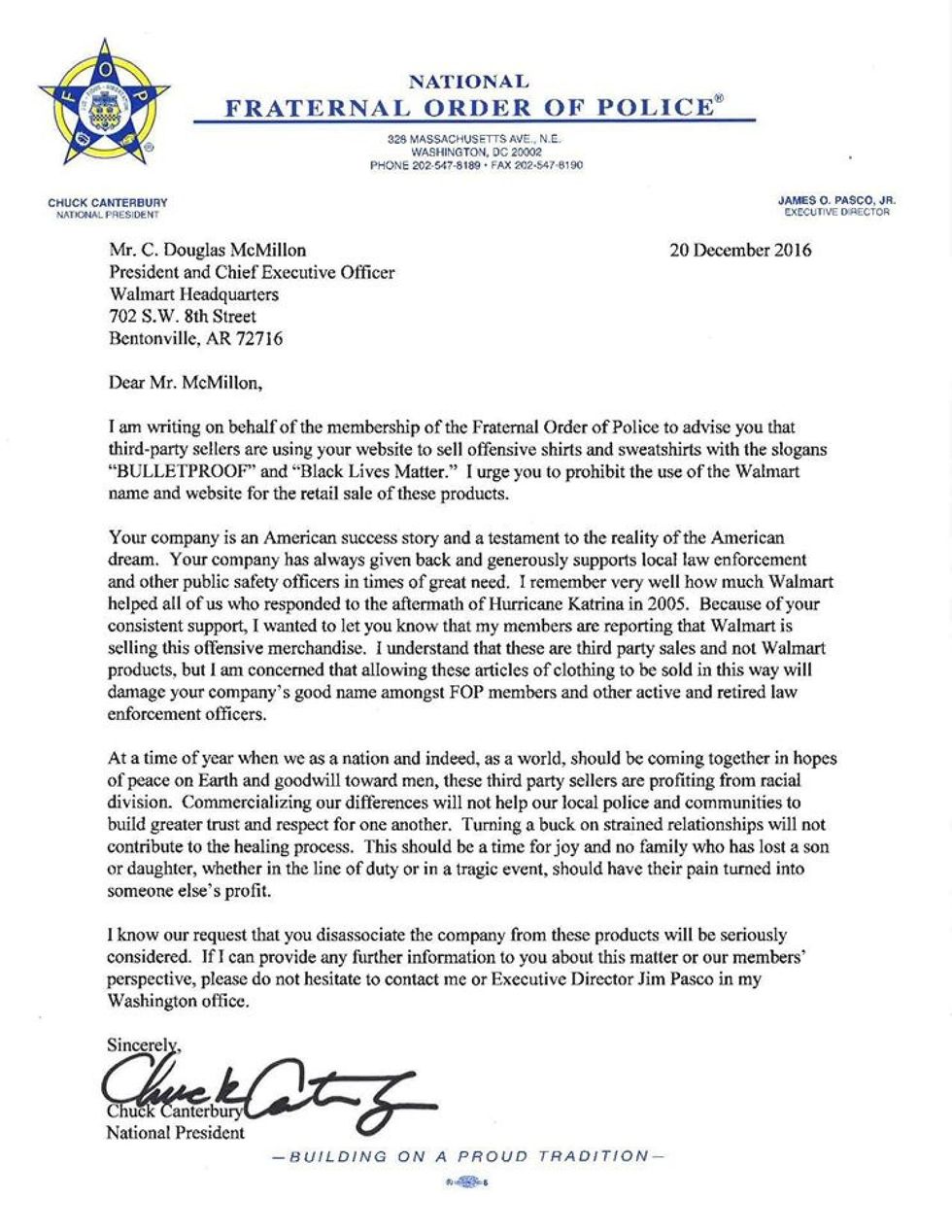 [h/t Washington Post]