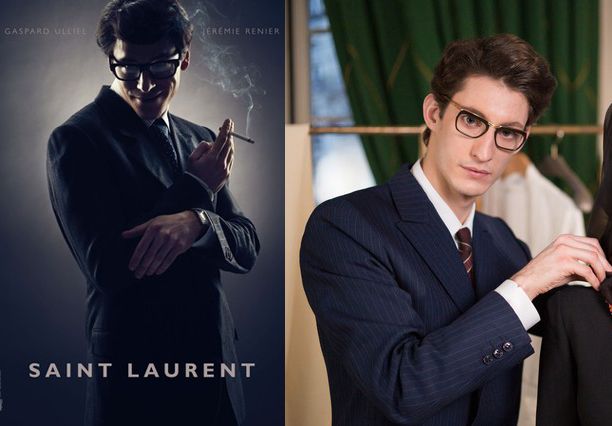 In keeping with a movie trend we all really, really hate, two different biopics about Yves Saint Laurent are currently in production and coming out at the same time. Saint Laurent (on the left) is bigger budget and stars Gaspard Ulliel who is maybe my dream man, while Yves Saint Laurent (on the right) has the backing of Pierre Bergé, Saint Laurent's partner. I already have a headache. [via WWD]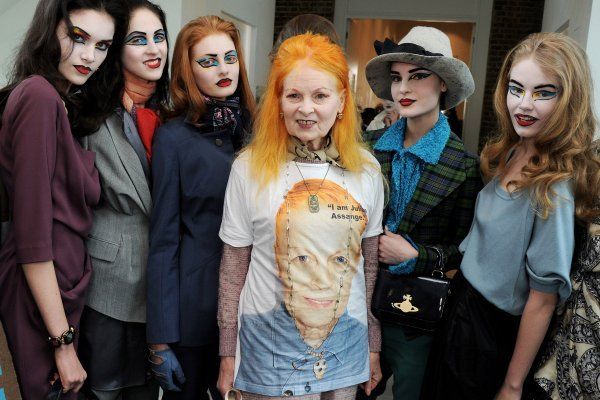 After her Red Label show, Vivienne Westwood informed journalists that "the main message we want to get out there is that climate change is caused by the rotten economic system. If we don't change public opinion, we're going to have mass extinction of the human race very, very quickly, in two or three years." We think her 'mass extinction' timeline is a little off but hey, we like the sentiment. [via
The Cu
t
]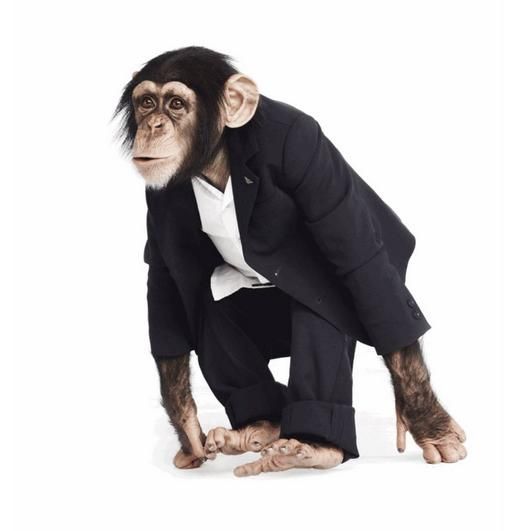 The editors at
CR Fashion Book
really know how to make people happy -- their newest spread to leak online features an Armani-clad monkey named Bentley. We repeat:
a monkey wearing Armani named Bentley
. [via
The Cut
]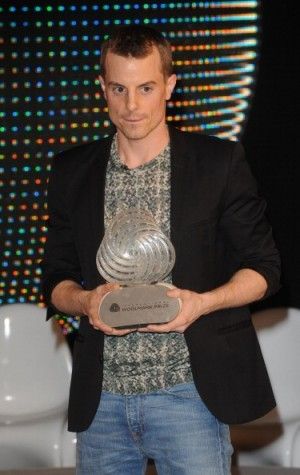 Belgian designer Christian Wijnants won the Woolmark Prize, besting fashion heavyweights Sophie Theallet and Dion Lee. Along with the award, he'll receive $105,000 and his collection will be sold at Bergdorf's. Congrats! [via
Fashionista
]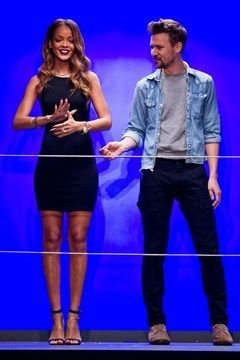 Here's our much-shortened breakdown of Rihanna's River Island runway show per
The Cut
:
- It started very late.
- Drinks were served and lots of people got drunk.
- Cara Delevingne was grinding on every celebrity but Tyson Beckford.
- There was a rogue mouse in the building but people were too excited about Rihanna to care all that much.
Rumors
are starting
that André Leon Talley will no longer be at
Vogue
because his forays into TV aren't in sync with the magazine's "high-end image." Talley has such a long and storied history with
Vogue
that we're gonna take this one with a big grain of salt.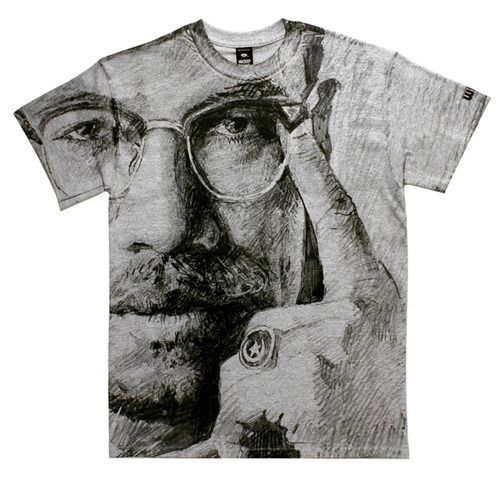 Love this Malcolm X "By Any Means Necessary" shirt. [via
HypeBeast
]