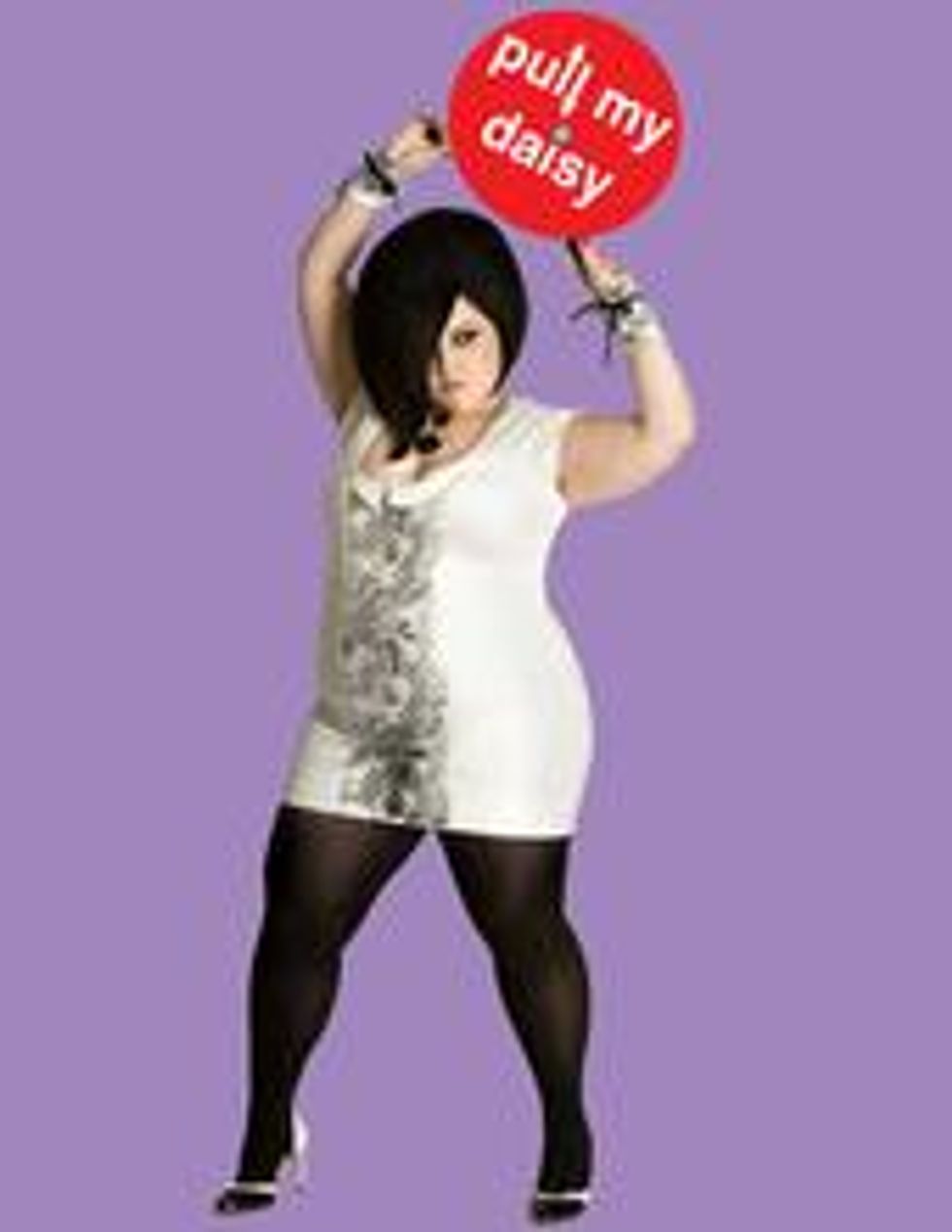 "Vrouw is a Dutch word for woman and is also a good way to imitate a big cat." So sayeth Rhachel Shaw, who is bringing hip fashion to big-boned Silverlake gals at her VROUW! party this Thursday night from 6-10 p.m. at Pull My Daisy (3908 Sunset Blvd. LA 90029). VROUW! is a "monthly fashion event for the regular-sized female that features fabulous looks size 12 and up." Tired of the boring fashions offered for fuller figuers, Shaw decided to collaborate with the Sarah Dale's ultra-cool Silverlake store Pull My Daisy to hipsterize the market.
"Basically, l love Pull My Daisy," says Shaw, "and I love Sarah's style but despite the fact that I work there, I could never fit into anything besides Bingo shirts." (Bingo is Dale's adorable dachsund who is the unofficial mayor of Sunset Junction. Anyone eating next door at EAT WELL knows Bingo well. And knows that Bingo, as the Bingo shirts proclaim, "loves bacon.") "I wanted to have clothes there that are for the average American size female," Shaw continues. "So once a month, I am holding VROUW!, a monthly sale for sizes 12 and up. The first one was a great success and I'm hoping that they just get bigger and better.
"Right now, I am in talks with some of the local designers who sell at the Daisy to make bigger sizes," Shaw explains. "Steven from Slabco and the boys from Social Studies are making me T-shirts and I'm talking to Leslie of Lola Ramona who's going to make some of her fabulous dresses. I would like to get more original plus size designers as well. I just want ALL the hot ladies in Silverlake to be able to buy clothes in Silverlake. I have a website which is www.vrouwshop.com and I will also have a rack at the Daisy during Sunset Junction weekend."
You go girl! And you girls go to VROUW! this Thursday night! For more info call Pull My Daisy, (323) 663-0608.