Westwood in Wonderland
Entering the event space for the latest Andreas Kronthaler for Vivienne Westwood show was a bit like going down the rabbit hole. A paper wonderland of clouds and structures by designer Gary Card set the literal stage for one of the most eccentric offerings of Paris Fashion Week (even if it was par for the course for the unconventional designer).
Drawing inspiration from auction catalogues and Jessica Fulford-Dobson's photographs of skate girls in Kabul, Westwood's husband and creative director of the collection sent some models down the runway on skateboards and scooters, turned an upside-down chair into a hat, and affixed a tea set to a dress.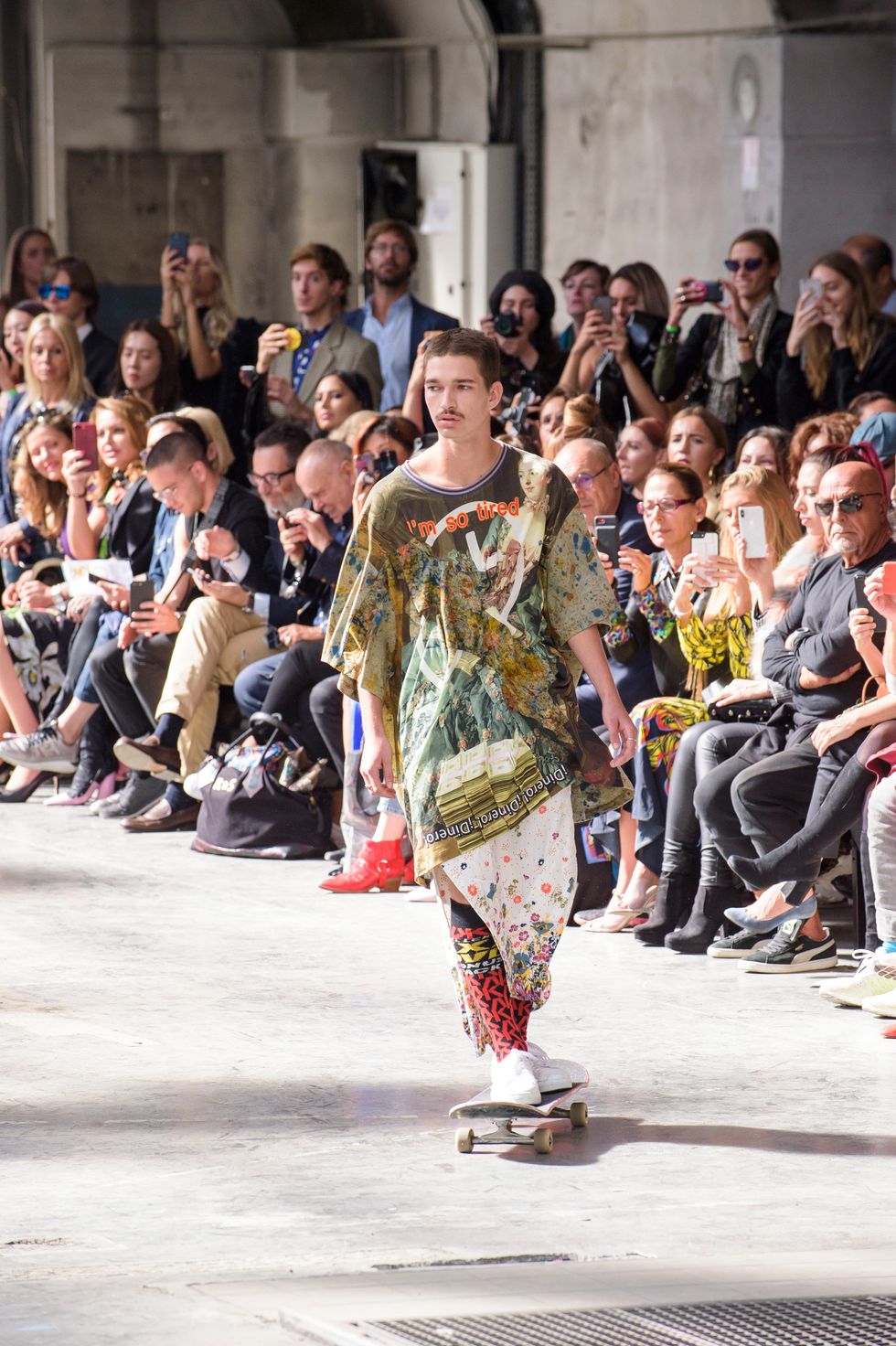 Big Muscles on Little Scooters
Any and all childhood memories of Razor scooters cutting open our ankles are effectively obliterated. After the rise of electric scooters this year, the technology that became the bane of cities around America and the subject of a thousand think pieces finally made it to the fashion world in the most bizarre way possible: massive bodybuilders balancing precariously on the small scooters in various states of undress.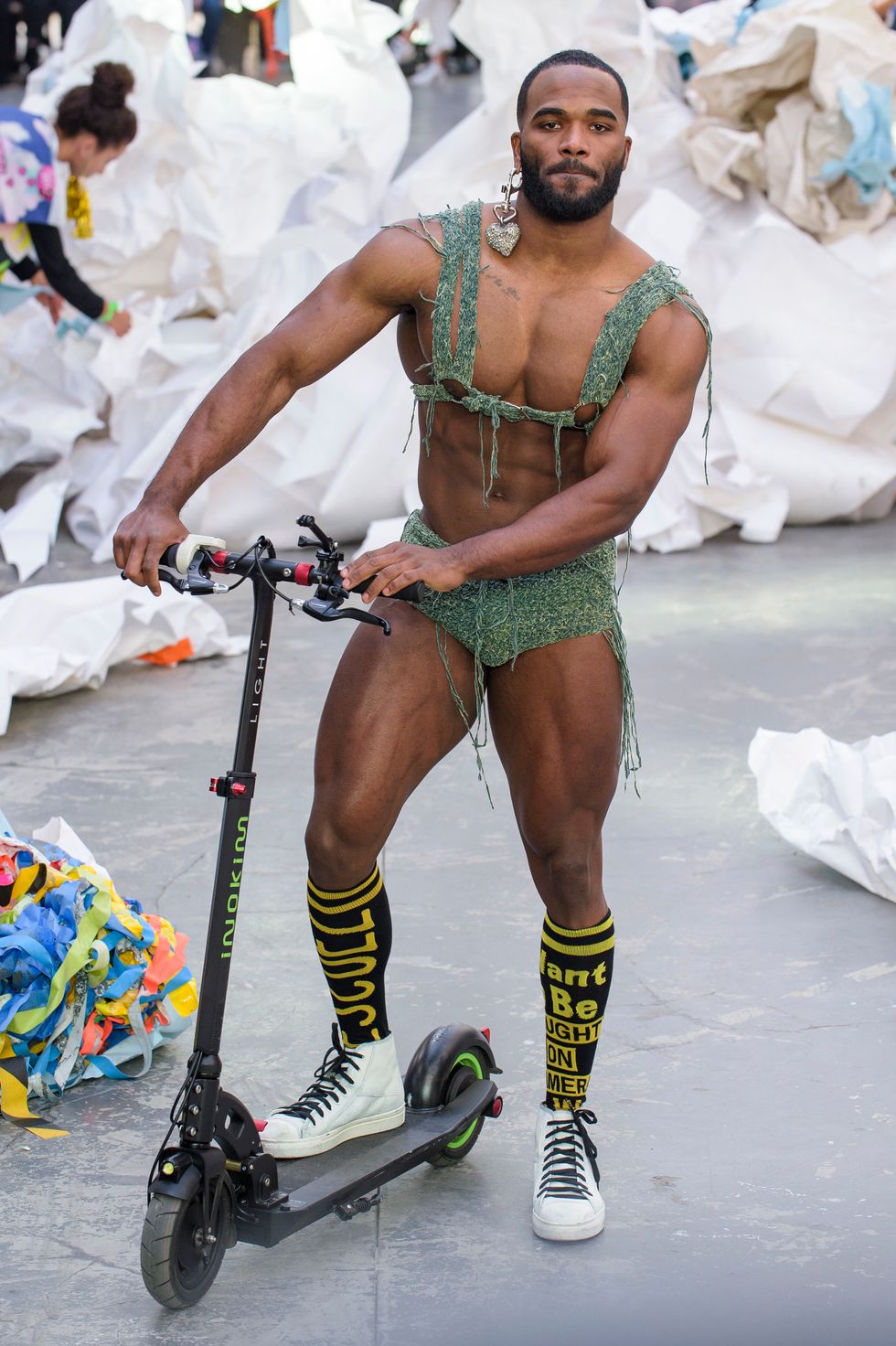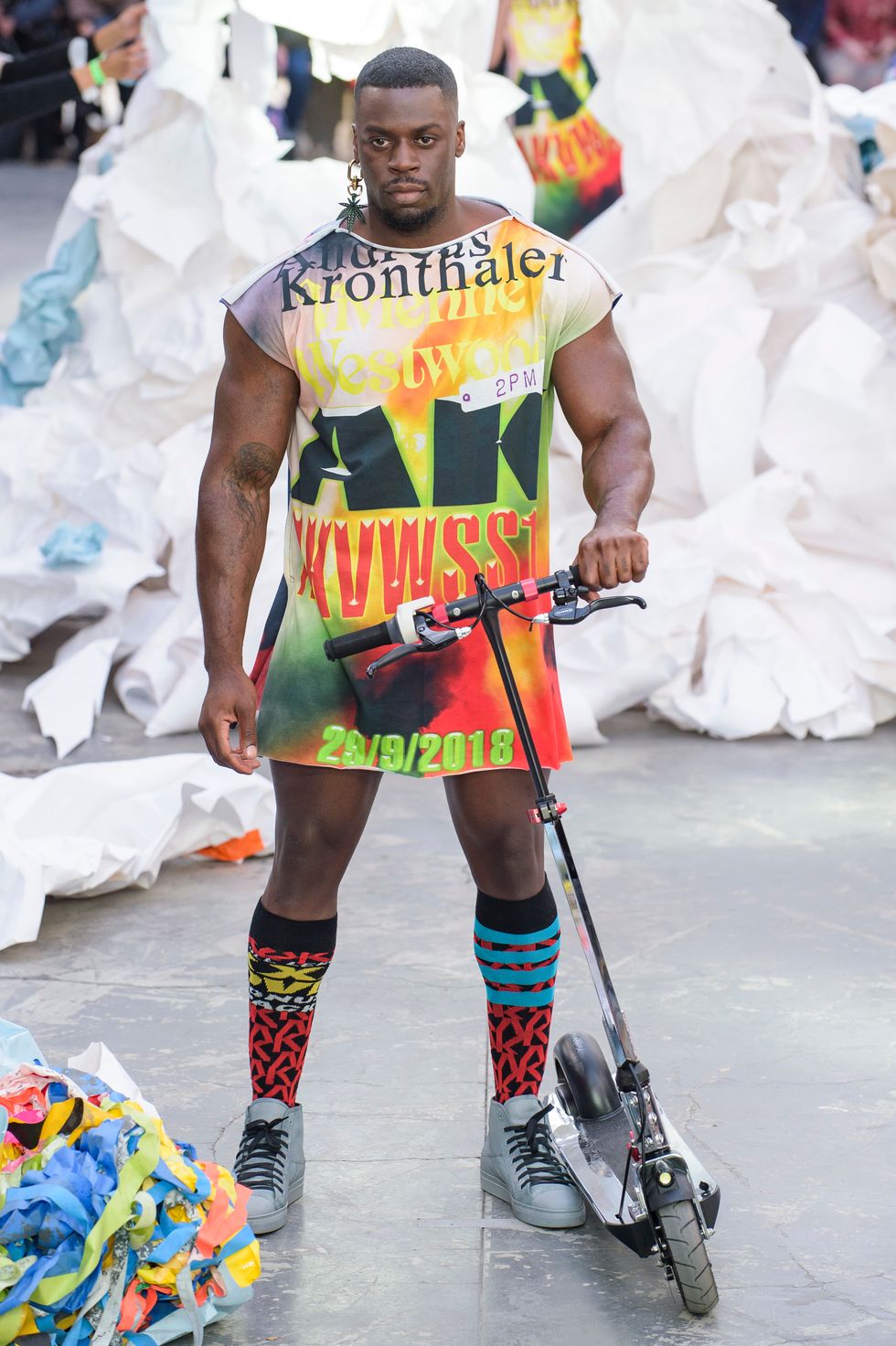 Queens and Dames Sitting for the Show
The front row for Westwood's shows is always a star-studded affair, but there's something particularly badass about the sight of Dame Westwood herself sitting in the crowd to watch her show alongside RuPaul's Drag Race queens Violet Chachki and Milk.
Pomeranian Print
We now know that when Westwood and Kronthaler aren't designing clothes, they're scrolling the Instagram of @jiffpom the pomernian just like the rest of us. The breed of dog showed up on an oversized white t-shirt dress, and we need it immediately.
Emotional Baggage
Raise your hand if you felt personally victimized by Westwood's dress made of massive bags. If we wanted to see a visual representation of our emotional baggage, we'd look in the mirror.