Drag star and fashion darling Violet Chachki has transformed herself yet again. This time, she morphs into a Parisian burlesque glamazon under the lens of renowned photographer Ellen von Unwerth (who has shot a number of iconic portraits for PAPER over the years, capturing everyone from Alek Wek to Halsey).
The collaboration has yielded a 2019 calendar and accompanying poster collection, which was launched last week, just in time for the holidays. The project, which was shot in Paris, "follows Violet through a decadent burlesque-themed world." With that theme in mind, from month to month, Chachki becomes different versions of Miss: Miss SuperFly, Miss HippityHop, Miss Sissy, and other iterations, all while wearing a number of high-fashion looks.
"I've been a fan of Ellen's work for a long time, so its a dream that we finally get to work together," Violet tells PAPER. "Ellen and her team took the idea of doing calendar above and beyond my expectations. The looks are amazing — I even got to wear some archive Thierry Mugler couture. The calendar serves as a reminder to not take life too seriously — enjoy it, and use glamour as an escape."
Order your calendar here. Unsigned copies are selling for $35; signed calendars go for $50. See a few images from the Violet Chachki and Ellen von Unwerth collaboration, below.
Miss Safecracker, January 2019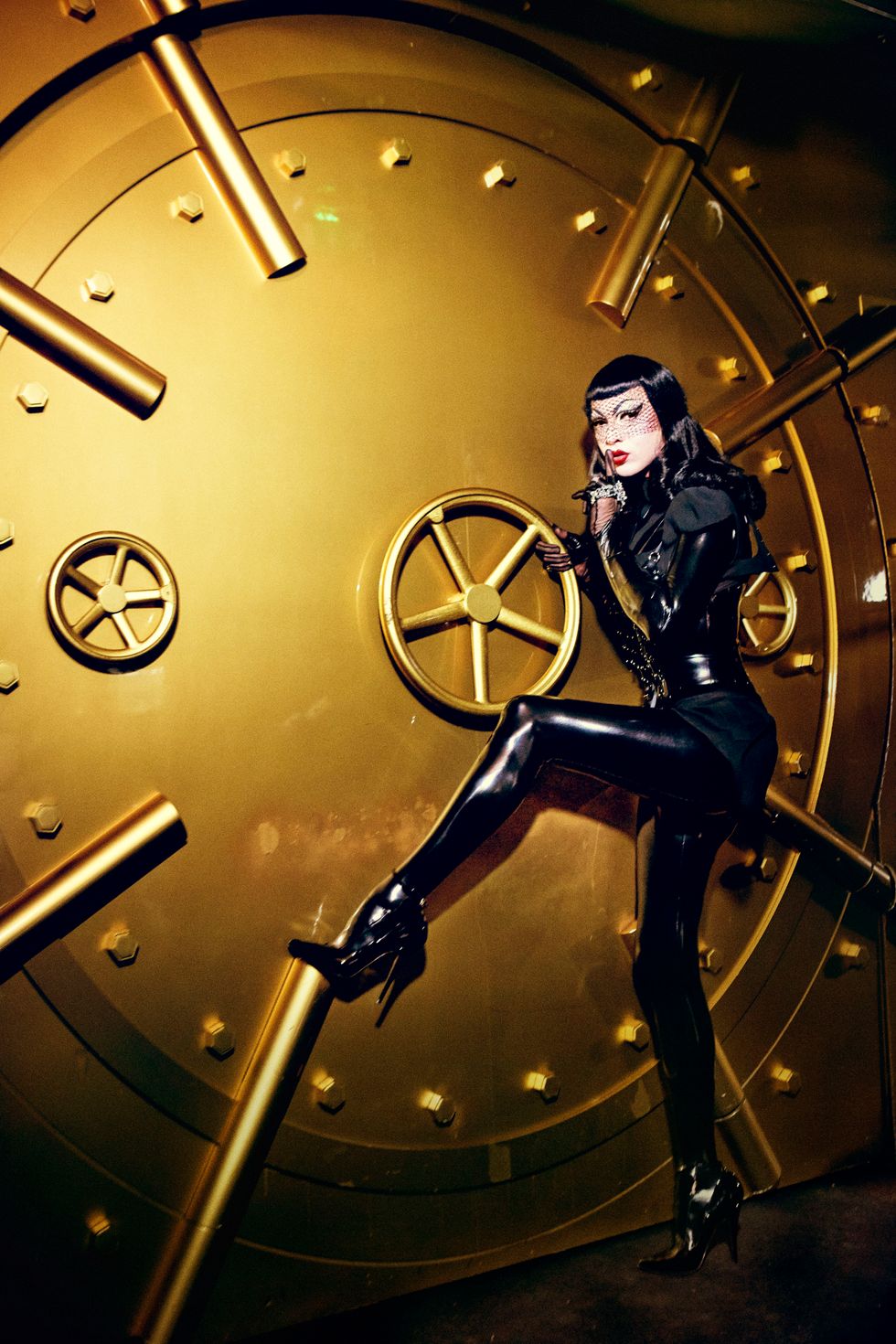 Miss Hippityhop, April 2019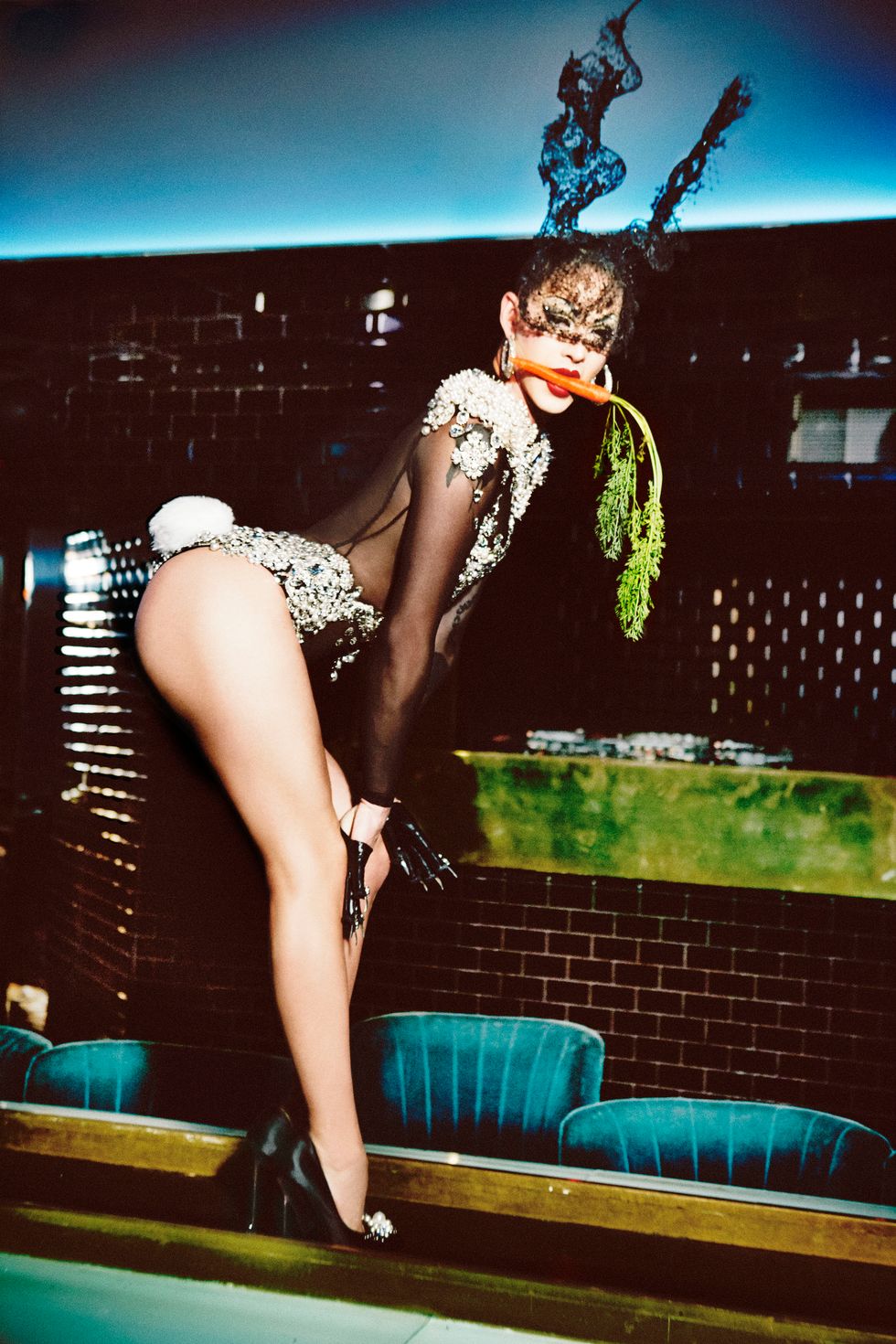 Photography: Ellen von Unwerth