Victoria's Secret can't seem to catch a break. After they lost their star performer (Katy Perry) and one of their leading faces (Gigi Hadid) after the pair's alleged cultural conflict with China and general projection of unrealistic body types, they are now being sued by an LA-based collective Love Made for their new slogan, "Love Made Me Do It."
Related | Victoria's Secret is Facing Internet Backlash For Their Overwhelmingly Young, Thin and White Definition of Sexy
The collective claims it has trademarked the motto "Love Made Me Do It," which they printed on apparel. Victoria's Secret have also used the words on it on merchandise and marketing, and hung a "Love Made Me Do It" sign that is a spitting image of that on Love Made's own website — all of which the brand is arguing, constitutes copyrightable work. Their lawsuit claims trademark infringement and unfair competition that may lead Love Made "to suffer great damage to its goodwill and reputation."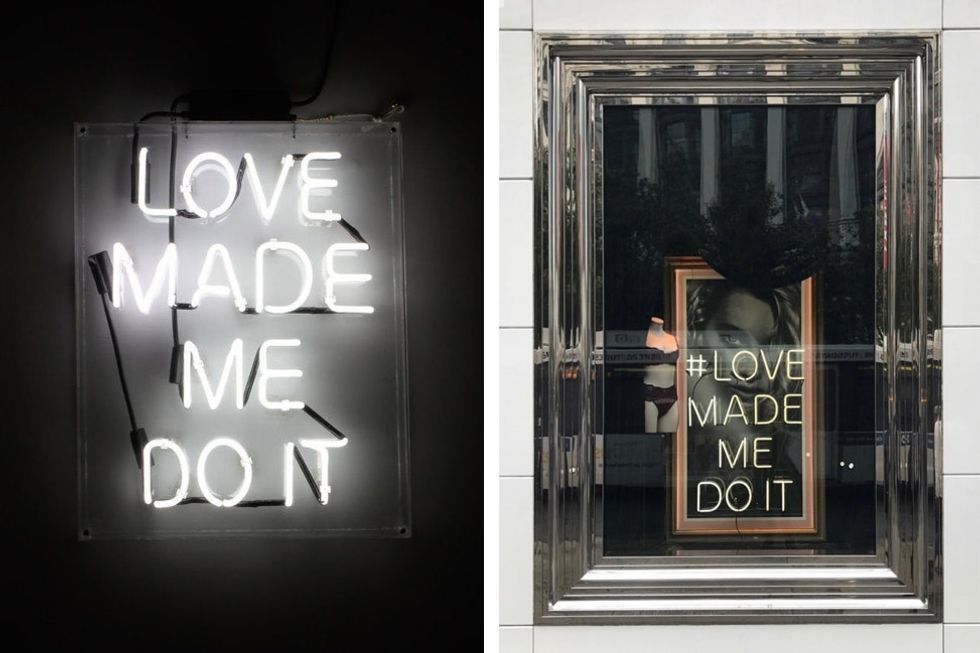 Founder and Stüssy consultant Linda Nguyen, told HYPEBAE she wants young artists to know their own power.
"I hope this lawsuit inspires young independent artists to protect their work, and enforce their rights when they believe something wrong has happened. Social media is also crucial and allows us to have a louder collective voice to speak up and fight back."
Meanwhile Victoria's Secret sales have been steadily declining for some time now. After deciding to stop manufactoring swimwear and apparel in 2016 (a massive chunk of the company's merchandise) because they weren't performing to standard, the brand saw brand's profits drop monthly throughout 2017.
Image via Getty

Sign Up For The Morning PAPER