As soon as the Vetements models made their final lap at the brand's Fall 2020 runway, images of a fake Snoop Dogg, Sharon Stone, Angelina Jolie and Kate Moss quickly went viral — the latter of which had a resemblance that was almost too close for comfort.
I must admit that I didn't immediately notice the doppelgängers when I sat at the show this week, as all of the lights were shut off during the show save for the photographer flashes, making it somewhat difficult to see the faces. (We were asked to turn on our phone's flashlights instead.) Apparently this was a carbon-emissions saving measure, according to co-founder Guram Gvasalia, who told Vogue he wanted the show to be environmentally friendly.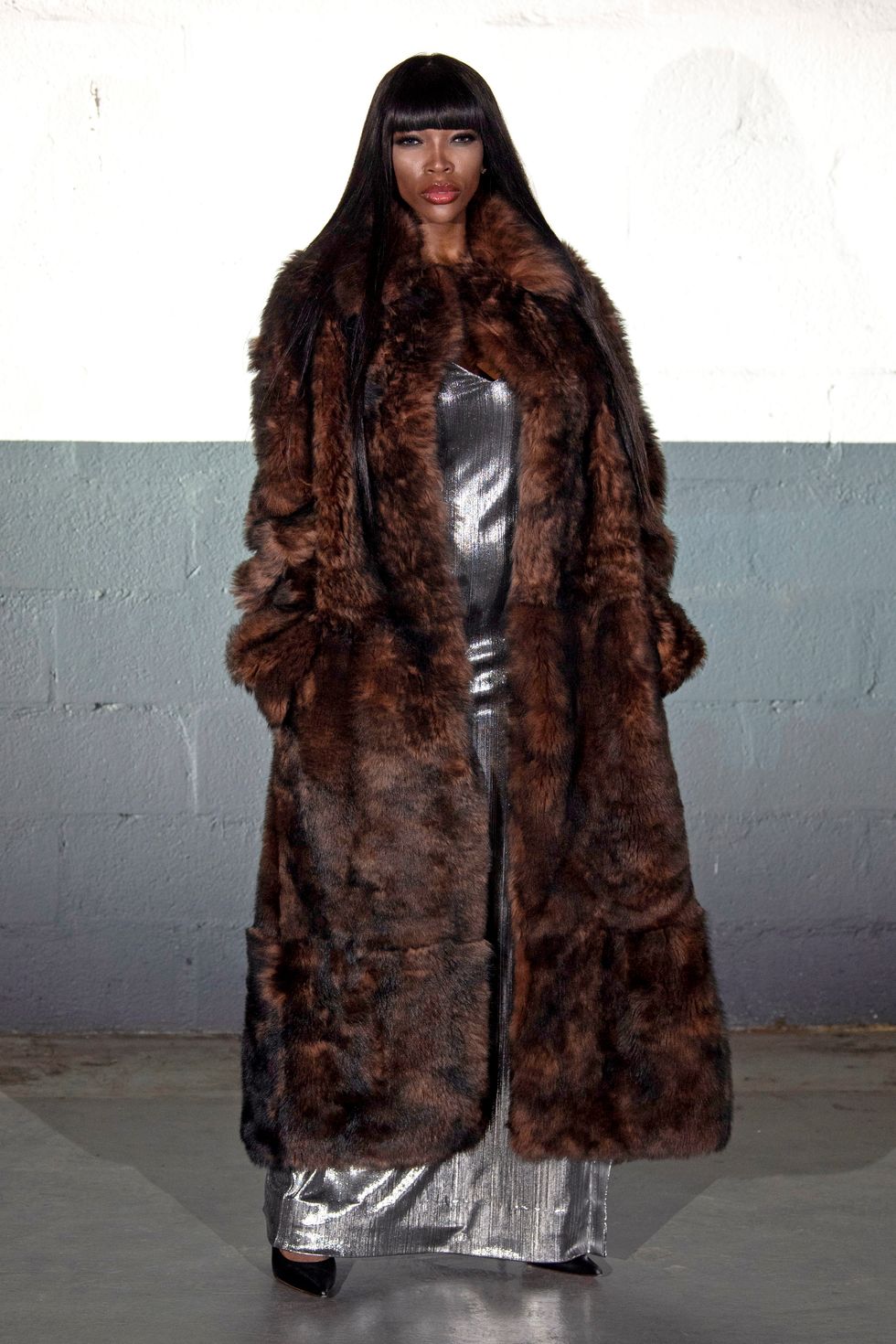 "Naomi Campbell"
Either way, the lights in fact did come on during the finale walk, and for a brief second I thought I caught a glimpse of Moss and Snoop at the tail end of the collection, although I couldn't tell for sure. (All the models walked in a super brisk pace, as is par for the course with Vetements.) As it turns out, the explanation Gvasalia gave for the fake celebs were simple because they couldn't afford the real thing. (Miss Naomi Campbell don't come cheap ya know.)
It could also be interpreted as a continuation of the brand's unorthodox approach to casting, as they've plucked everyone from friends and family to people off the street for its runway shows and campaigns. Either way, what I was much more interested in were the clothes — after all this is the first collection designed without its creative leader Demna Gvasalia, who announced the news last fall.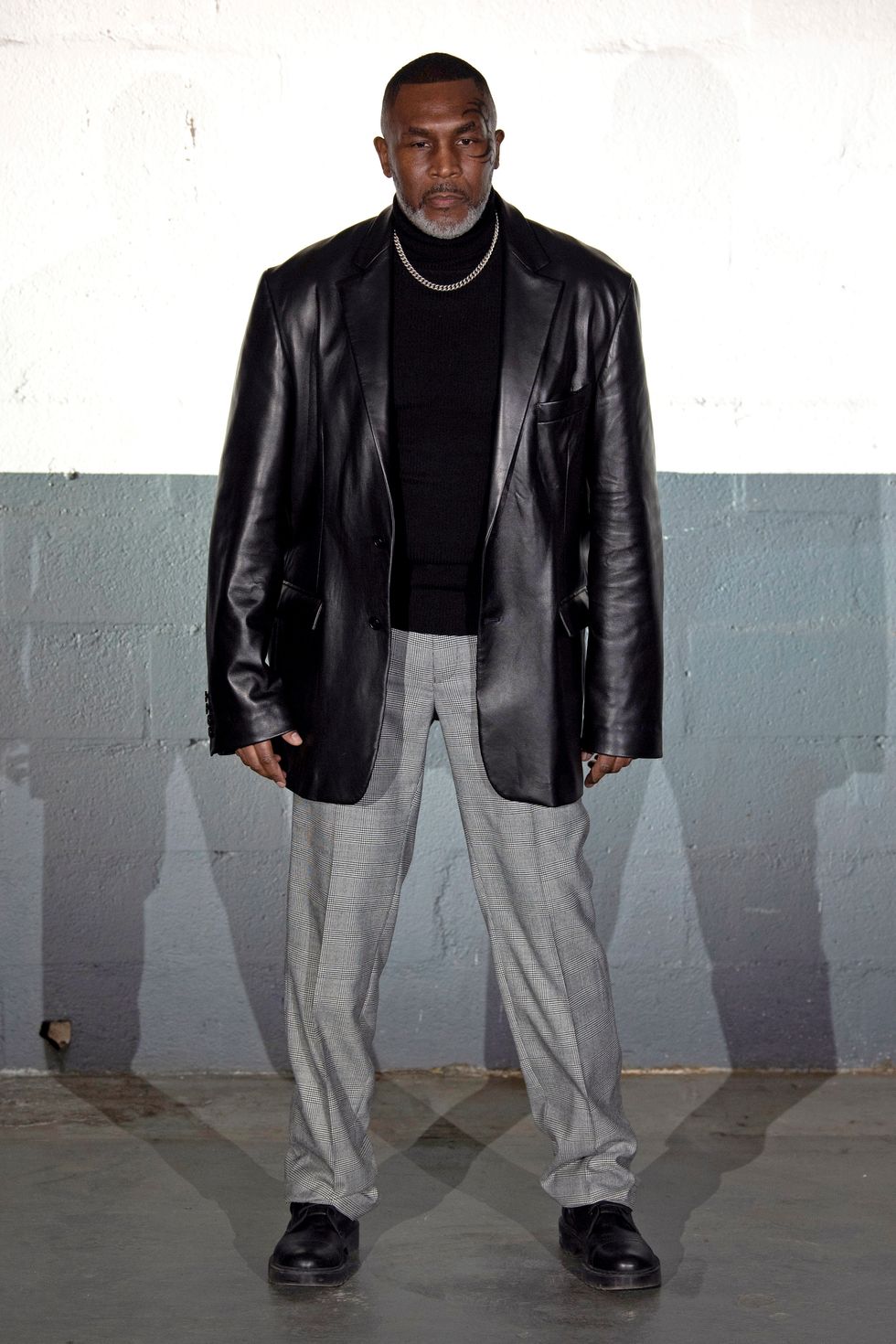 "Mike Tyson"
​From what I saw, it appeared to repeat some of the brand signatures from collections past: floral covered-up dresses, boxy shoulders. giant puffers, thigh-high boots, and the familiar oversized hoodie. However, there was a significantly more elegant approach to the show, with satin slip dresses, lace shirts and shimmery blazers all vying for the eveningwear part of the Vetements wardrobe.
However, there were plenty of ironic slogans at play as well, printed on everything from T-shirts to the aforementioned hoodies. Phrases like "NO SOCIAL MEDIA," "HARDCORE UNICORN" and "GVASALIA FOR PRESIDENT" will most likely be adopted by streetwear enthusiasts during the next round of shows. They also made up the email blast the brand sent after the show, a long list of juxtapositions and seemingly random words that culminated in one final thought: "#NewVetements. Let's see how long until the "new" starts to fade away.
Sign Up For The Morning PAPER