Embellishment Envy
As the final few looks hit the runway, a series of embellished dresses had the crowd swooning in their seats. Everything from matte sequins to bright metallic beading were on full display as a testament to Valentino's reputable craftsmanship.
#HATGATE
Just as the summer sun was setting on the #HATGATE controversy between Jacquemus and Diet Prada, the oversized straw hat returned with a sly nod at Valentino. Casting aside the massive, two foot wide La Bomba iteration that ignited a fashion firestorm, Pierpaolo Piccioli's iteration fashioned straw into opulent feathers.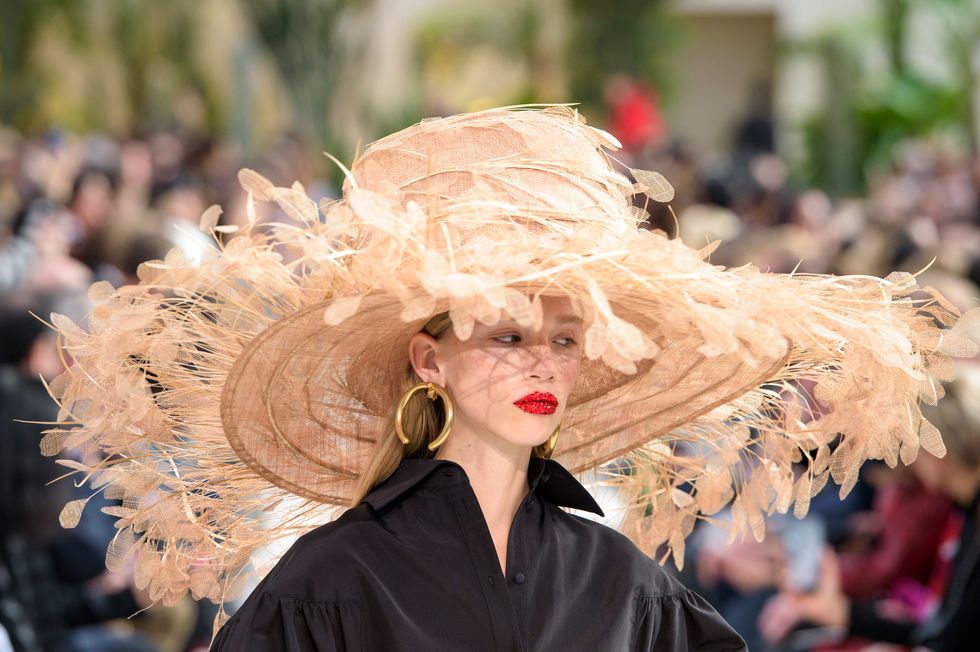 Featherweight
The plumage that has swept the runway wasn't just present on Valentino's oversized hats. Shoes and bags were covered in the material and on a few bright and tight dresses, ostrich feathers were tied into macramé tassels for a dash of show-stopping sophistication.
Matisse and Gauguin
An exuberant explosion of prints and colors reminded the crowd that expert craftsmanship doesn't have to exist solely in shades of black and white. A mashup of patterns inspired by Matisse and Gauguin and hand-painted curlicues found their way on to silky velvet pajamas, billowing dresses, and long, wide-legged trousers.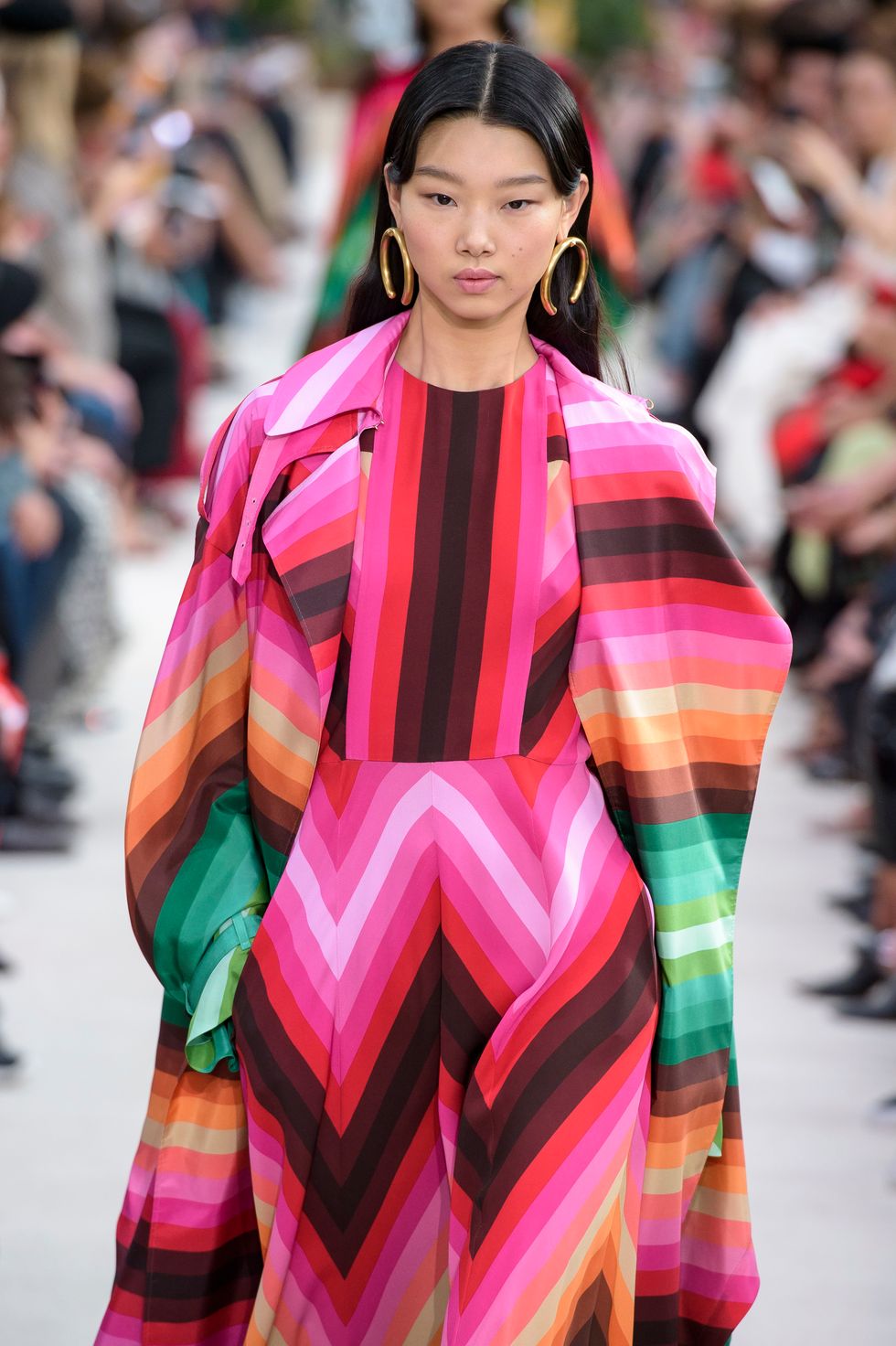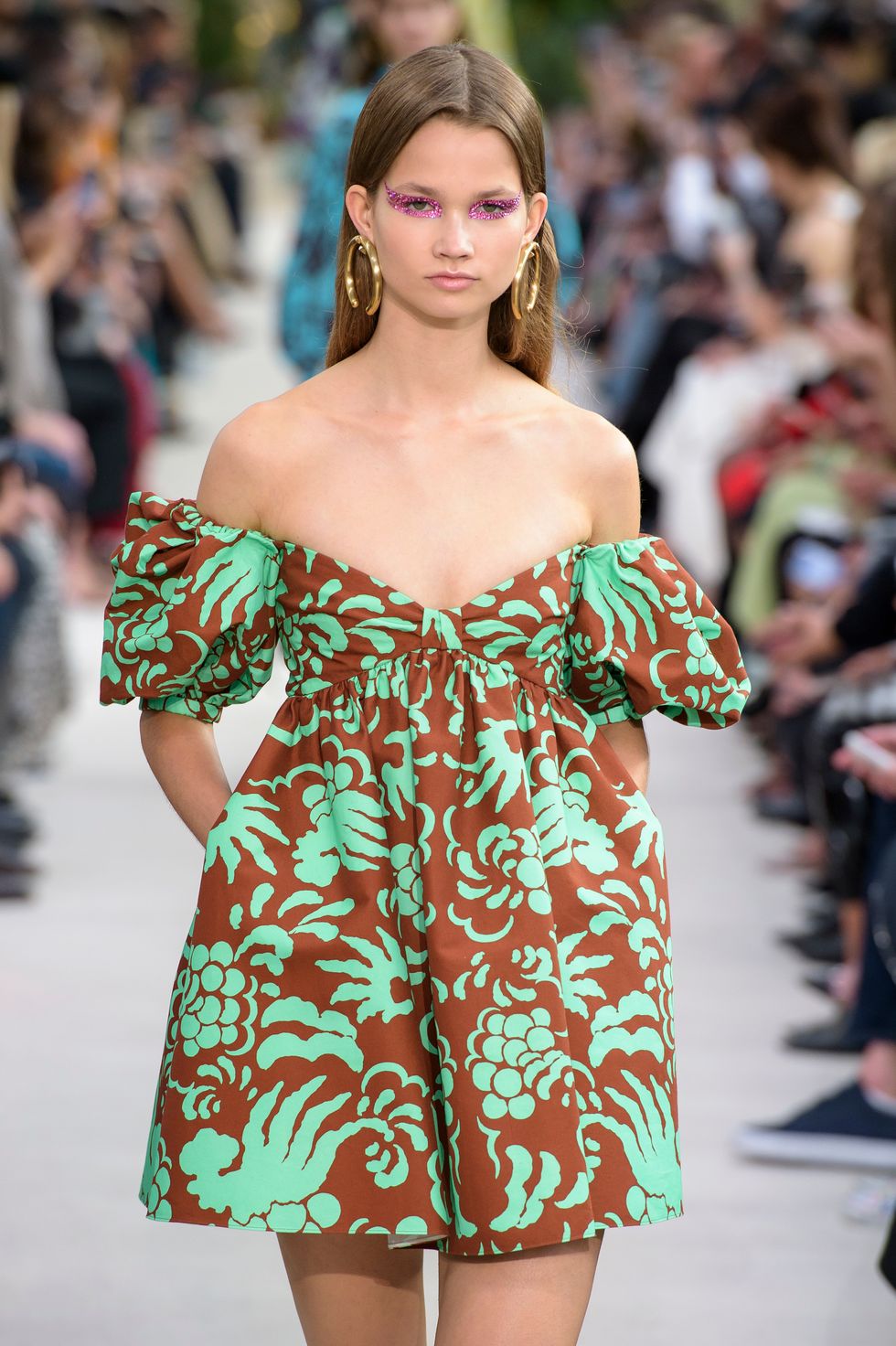 Transfixing Tints
As 14 all-black looks started the show, worry began to creep in that Piccioli may be playing it safe this season. That swept away as the designer's color palette turned sharply away from black and white with a transfixing burst. Mulberry purple, forest green, blood orange, and a millennial-friendly pink all found a place in his spring 2019 show. Of course, what Valentino collection would be complete without their stunning shade of red? That classic color showed up throughout the show and lent a gorgeous touch to the leather bags for a striking reinterpretation of the hue.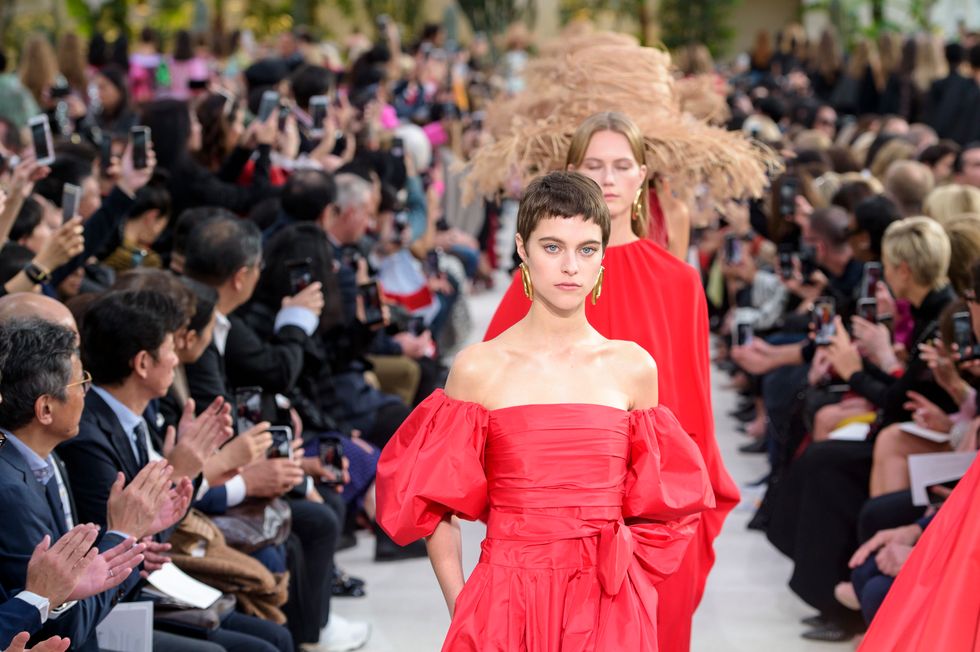 Sign Up for the Morning PAPER