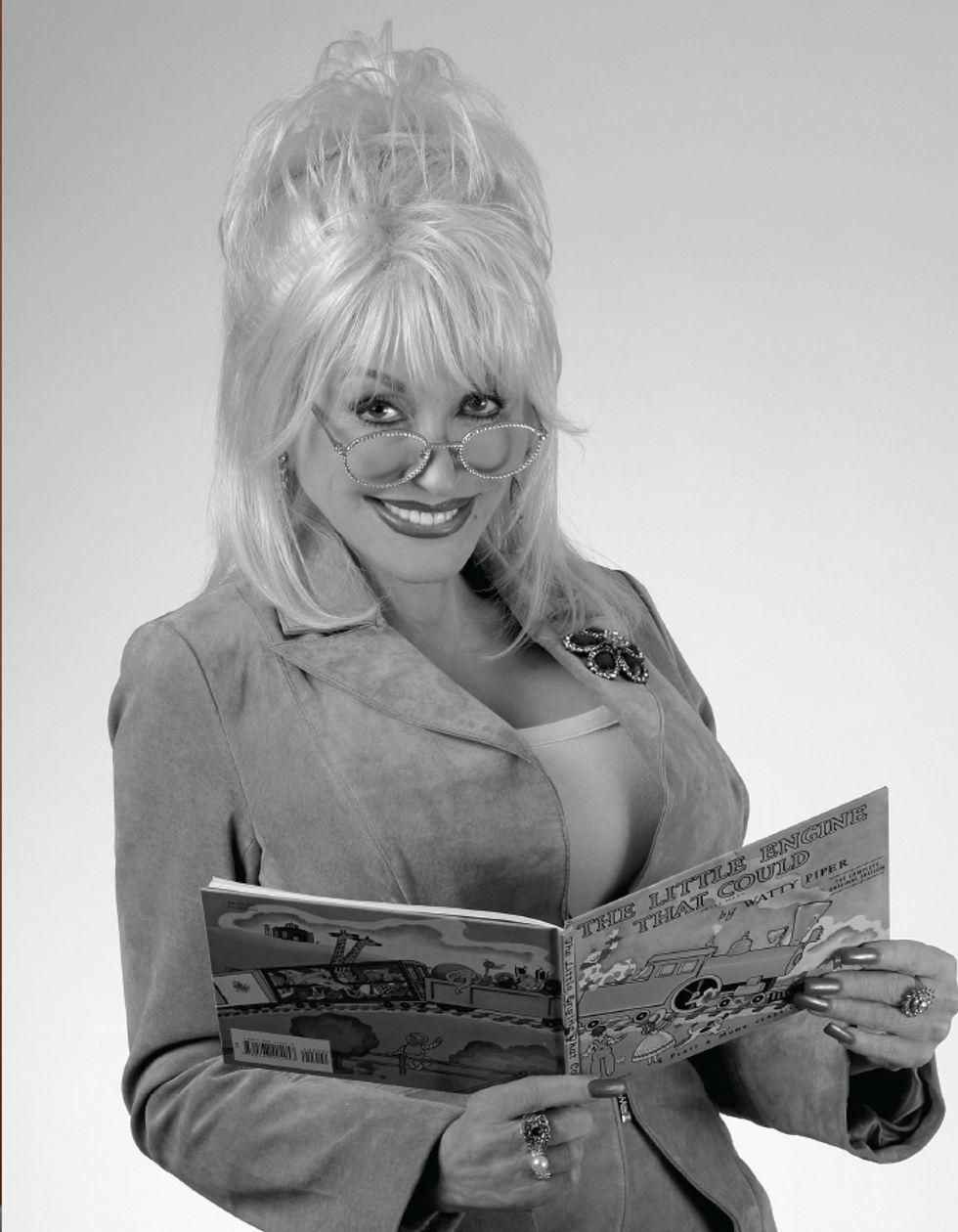 Photo courtesy the Dollywood Foundation
Nine living legends of music, the causes they believe in and the worlds they envision. Welcome to PAPER's Use Your Voice portfolio. Get ready to get inspired.
Two decades ago, country music queen Dolly Parton established
Imagination Library
, a program that sends books to pre-K kids each month. To date, the Library has donated 70 million books and boasts thousands of regional branches across the country and beyond.
What cause do you care about the most right now, and did you first connect with it?
My favorite cause today is the same one it was 20 years ago -- the Imagination Library. We created it for the kids in my hometown to inspire a love of reading and a love for books by giving them a new book each month until they are 5 years old... and 70 million books later and with the help of thousands of local partners, we are  still going strong. It's amazing what books mean to people at certain times in their lives. I want books to be in every household in the world so every child has an opportunity to love reading and to love learning.
To what extent does your activism inform your art?
First of all, I don't consider myself an activist -- I just always try to speak the truth so maybe I am a truthist! I have always loved to read and I read any and everything I can. Just absorbing the creativity of authors somehow works itself through me and helps with my own writing.
Who has inspired you to do what you're doing?
Where it all really started was with my daddy. He was, without a doubt, the smartest man I have ever known, but he could not read very well. Daddy did an incredible job of providing a good life for our family but there is no telling what he could have achieved if he had learned to read. So the Imagination Library is just one way for me to honor him, and thankfully he lived long enough to see the Imagination Library flourish across the country. Not long before he passed, he told me he was more proud of me for the Imagination Library than anything else I had ever done. I'll never forget that moment. So every time I am called the Book Lady, I think of my Daddy.
Has fame ever hindered your efforts?
No, not all. It helps me do whatever I need to do. One thing that is true is there is a tendency for people to think I do everything when it comes to the Imagination Library. Obviously I don't do everything, and I don't fund it all. I do my part but I rely on the generosity of thousands of people to help make my dreams come true... and in the process I hope their dreams come true, too. 
How do you deal with the inevitable backlash?
I spend much more time worrying about my eyelash than I do dealing with my backlash!
Do you think all celebrities have an obligation to be activists and/or philanthropists?
One thing I never do is tell people what they should be doing. All I can do is speak for myself, and I have always felt I had an obligation to give back. For me, it means a lot of different things. I wanted to help with jobs in my hometown so we all got together and created Dollywood, Dixie Stampede, Splash Country and our DreamMore Resort. You also have to give a big chunk of yourself, but I don't mind all that is expected from me. It comes with the territory and I would not change one thing.
What do you wish you had known when you first became an activist?
Probably how best to say "no." I get asked to do lots of things and it is just impossible to do them all. So you have to say "no" and I just hope people understand a "no" is not a judgement of them or their passion.
What's one thing you want all your fans to know or do?
I've always said that if you see someone without a smile then give 'em yours. 
What change do you most want to see in the world?
I get asked this all of the time, and I want what everybody wants: peace, prosperity, fairness and equality. I know most of the time the world feels like a distressing and depressing place. But I am now and will always be an optimist, so I try to see over the clouds and just follow the light.
For more Q&As from our 'Use Your Voice' portfolio, go HERE.
Learn more about the Imagination Library here.
You May Also Like