We dress up as monsters and idols for Halloween, AKA outfitting ourselves as our most terrifying nightmares and deepest desires.
So, considering our collective cultural horror around influencers — We hate them, we love them! They're the zeitgeist, but they're poisoning our culture! They're replacing art and fashion with #sponcon, but we also can't tear our eyes away from their perfect high-cut bikini-'d beach shots! — quite honestly Urban Outfitters' new "Influencer Halloween Costume Set" is a perfectly logical costume this Fall.
On the racks now for a hefty $59, the not-so-budget Kim K starter kit gets you a "minimalist sporty-chic sports bra" and "leggings in muted tonal hues for a look that's so now."
The sunglasses, sneakers and wig are sold separately. Only the wig is actually filed under the site's "Fun + Games" section, while the $70 FILA white ugly-sneakers, $10 black canvas baseball cap and $14 "Gigi Slim" tiny sunglasses (clocking in at $150 for the full ensemble) recommended to complete the look are actually just everyday Urban Outfitters merchandise. The page also links to shoppers to nearly identical, non-costume sports bra and leggings.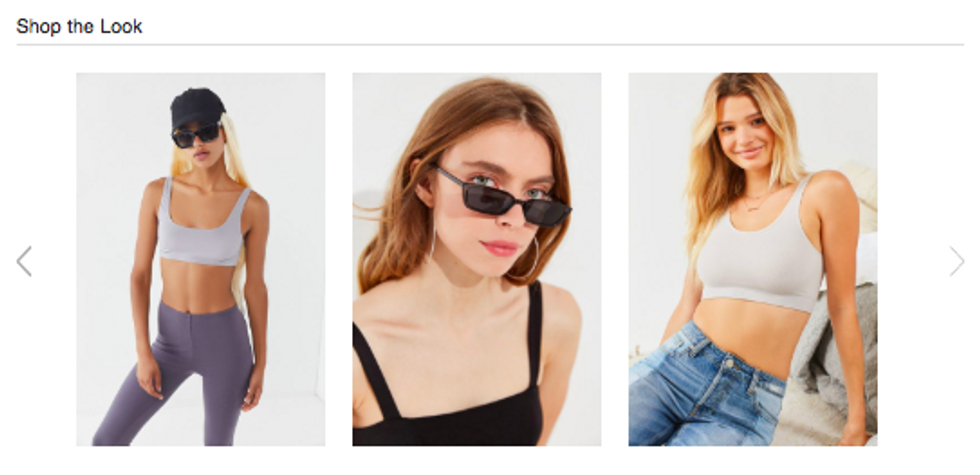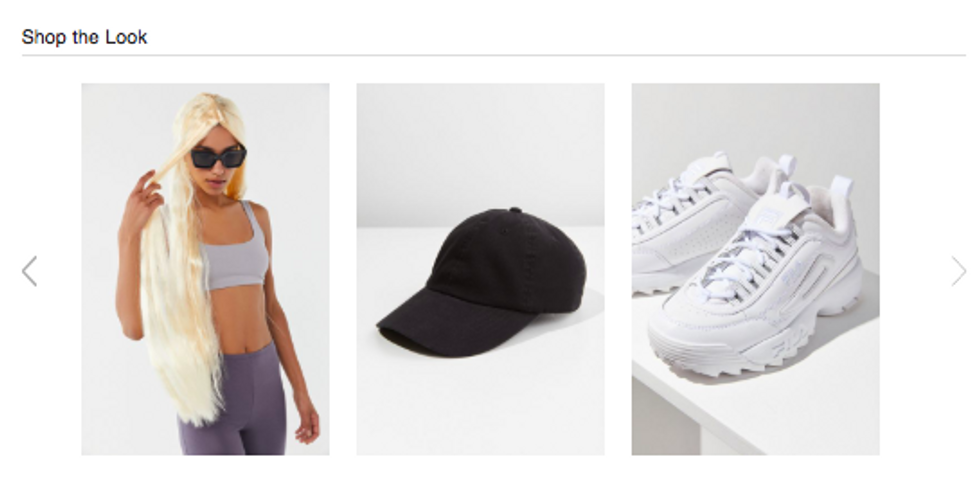 So... the brand has essentially repackaged an outfit of its regular merchandise plus a wig as a costume, taking a profitable jab at the carbon-copy uniformity that defines influencer culture — not to mention their own inventory.
Hm! Do we think they see the irony and are happy to make a teasing self-call-out in order to make a few bucks? Or are they blissfully ignorant that the costume which mocks their own market and consumers?
Thirty days to Halloween folks, shop away! Although if you go the influencer route, we recommend taking a more cost-effective, DIY approach to the outfit.
Photo via Urban Outfitters