[ UPDATE 08/02/16: Following Ye's confirmation of his willingness to work with IKEA on minimalist dorm furnishing, IKEA HQ has responded, saying that while they were "flattered," they have no intention of collaborating with him at this time. However, IKEA Australia seems to be a little more gung-ho re: the Yeezy collection and issued the following on their Facebook.]
As Kim Kardashian successfully waged war on the home front, her husband, Kanye West, surfaced in Scandinavia today--more specifically Almhult, Sweden, at IKEA's fabled headquarters.
Immediately, people in the store began posting snaps of the rapper to Twitter.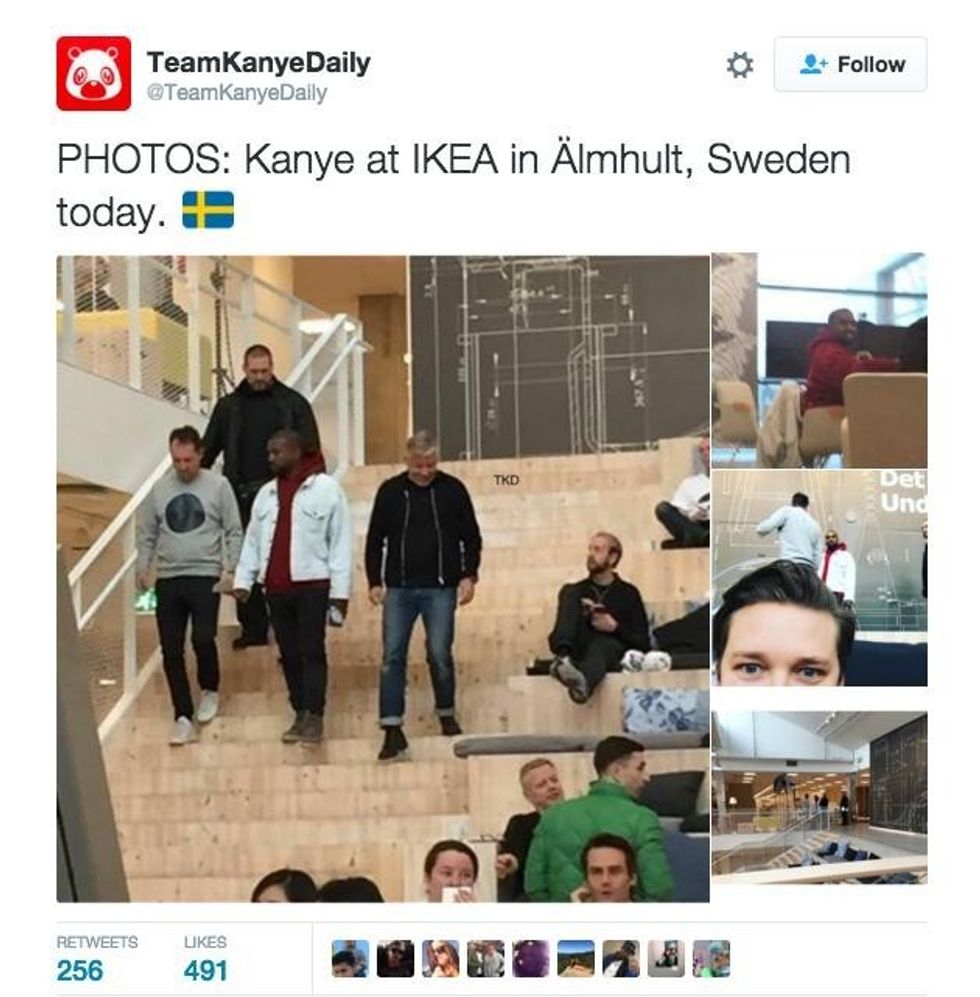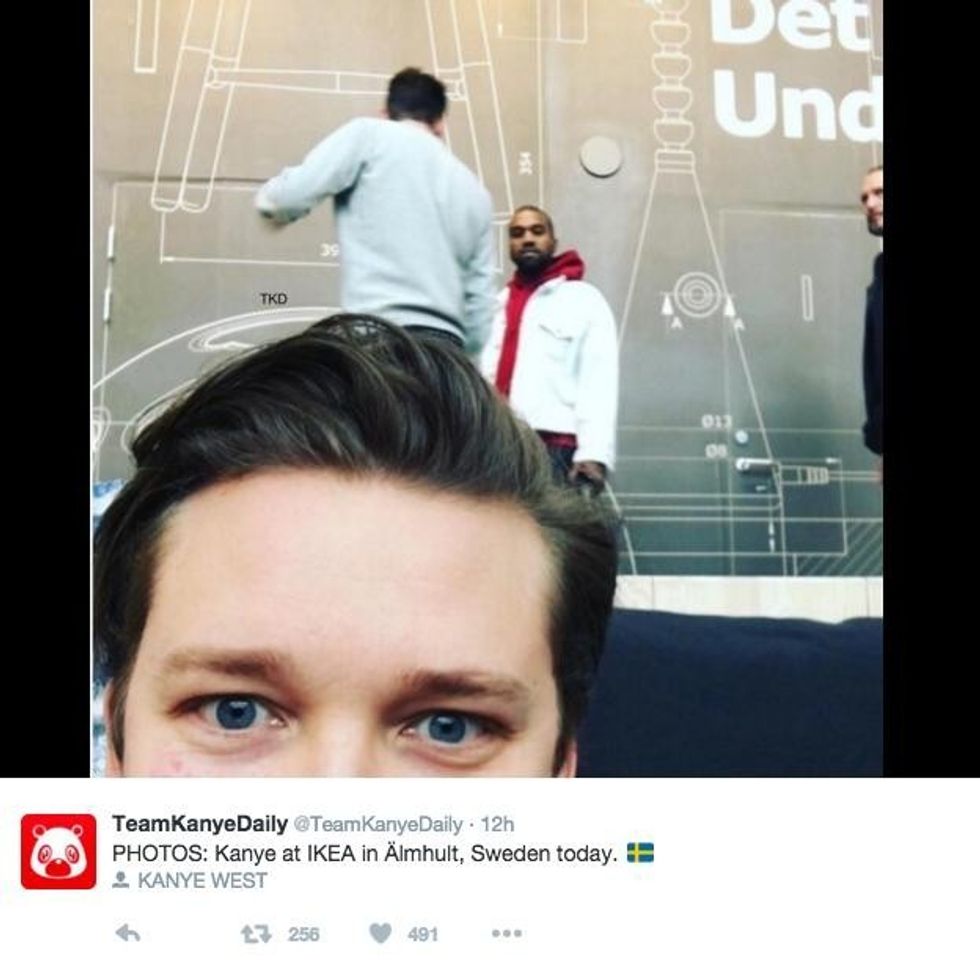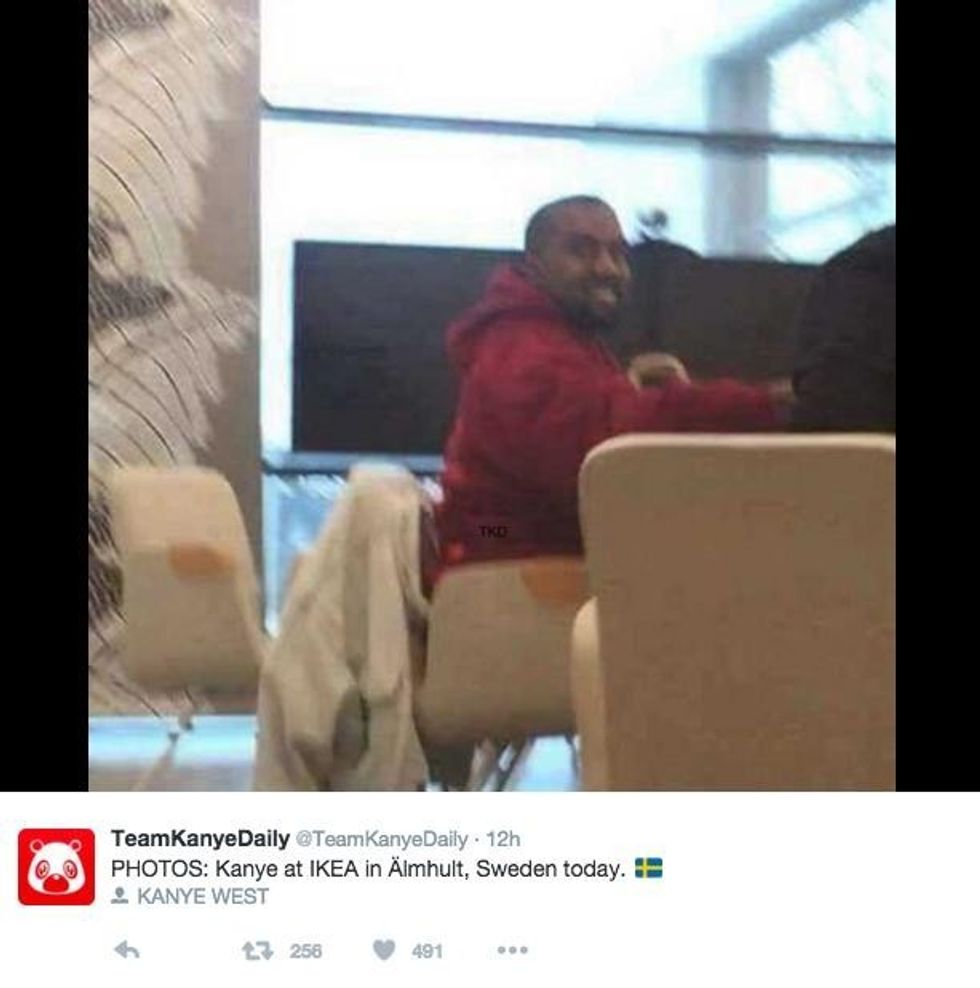 While IKEA's press officer could neither confirm nor deny a collaboration with Ye, Mr. West seemed to allude to...something on Twitter, just an hour ago.
It was beautiful, in a "ending of James Joyce's The Dead" sort of way...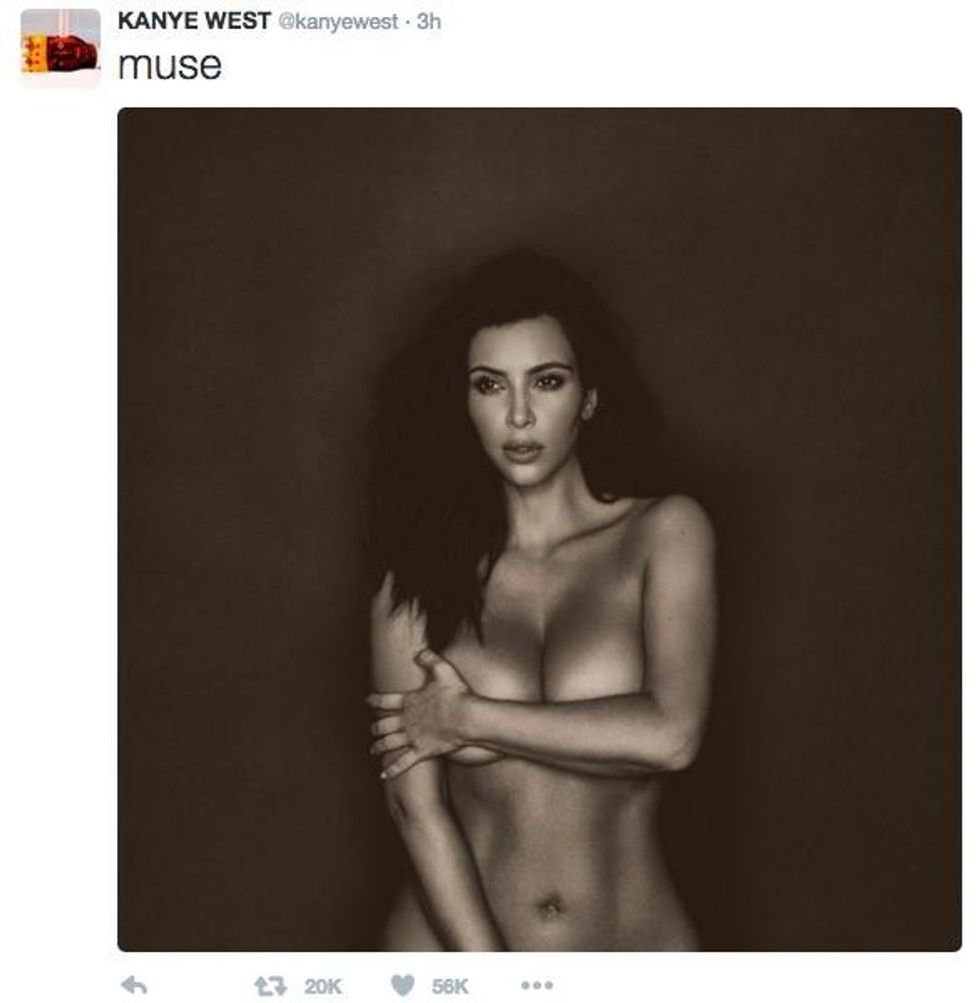 Please design a chair that no one can actually sit in.
photo by Julian Mackler/BFA.com