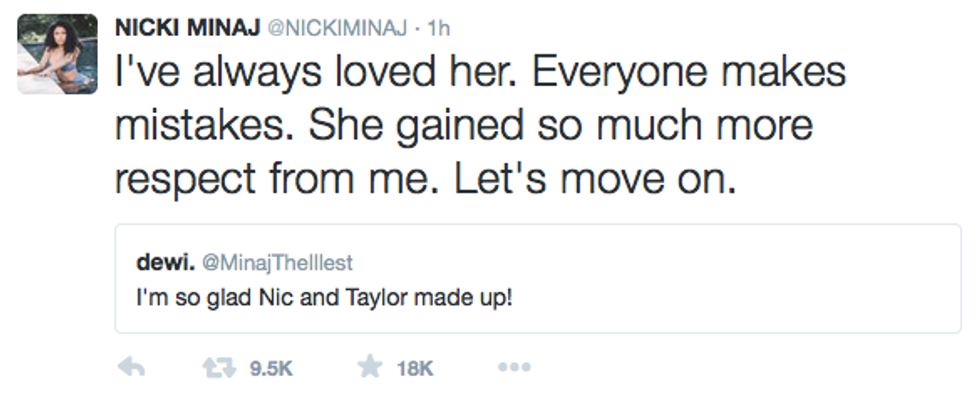 Update: 7/23:
Pop the Myx Moscato, Minaj accepts!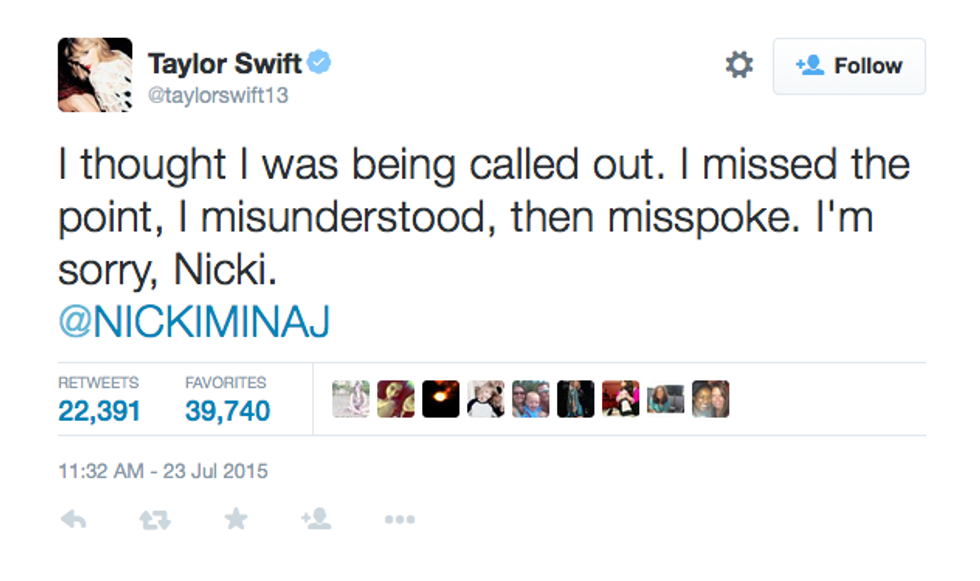 Update: 7/23:
Accused of ignoring Minaj's bigger point about her VMAs snub -- that the entertainment industry ignores female black artists but celebrates their white counterparts -- Taylor Swift has apologized to Nicki Minaj.

Update: 7/22:
In a brain-melting grammar-less tweet, Katy Perry called out Taylor Swift for her swipe at Minaj while preaching female-on-female support.
The MTV Video Music Award Nominations were announced this morning, and though
there were heaps of videos from smaller, but no less important, stars we would have loved to see be nominated
, the VMAs are obviously not about that. The VMAs are about celebrating huge pop stars, their music, and the spectacular, viral videos that go along with them. Nicki Minaj was not pleased, therefore, to find her Vevo-record-breaking, hugely pop culture-shaping,
gloriously dick-negative
video for Anaconda left off the nominees list for "Video of the Year." Instead, it was nominated for "Best Hip-Hop Video" and "Best Female Performance." Her collaboration with Beyonce, which set the internet ablaze this spring, received no nominations
.  
So Minaj took to Twitter to ask where her Video of the Year nomination was, first thanking MTV for her other nods but pointing out, "If I was a different 'kind' of artist, Anaconda would be nominated for best choreo and vid of the year as well." Minaj also tweeted "If your video celebrates women with very slim bodies, you will be nominated for video of the year." 
Taylor Swift, whose video "Bad Blood"
is
nominated for Video of the Year, took the latter personally and responded none-too-kindly.
Read their exchanges below, which also features an ill-advised cameo from
On Air With Ryan Seacrest
. 

Minaj starts by thanking MTV for her nominations: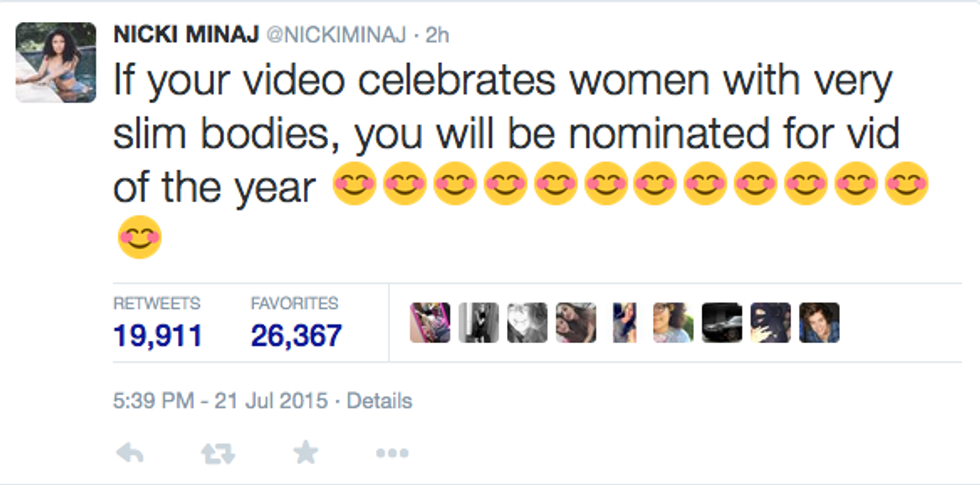 And then goes on to underline the incredible cultural impact that Anaconda had on the internet last year: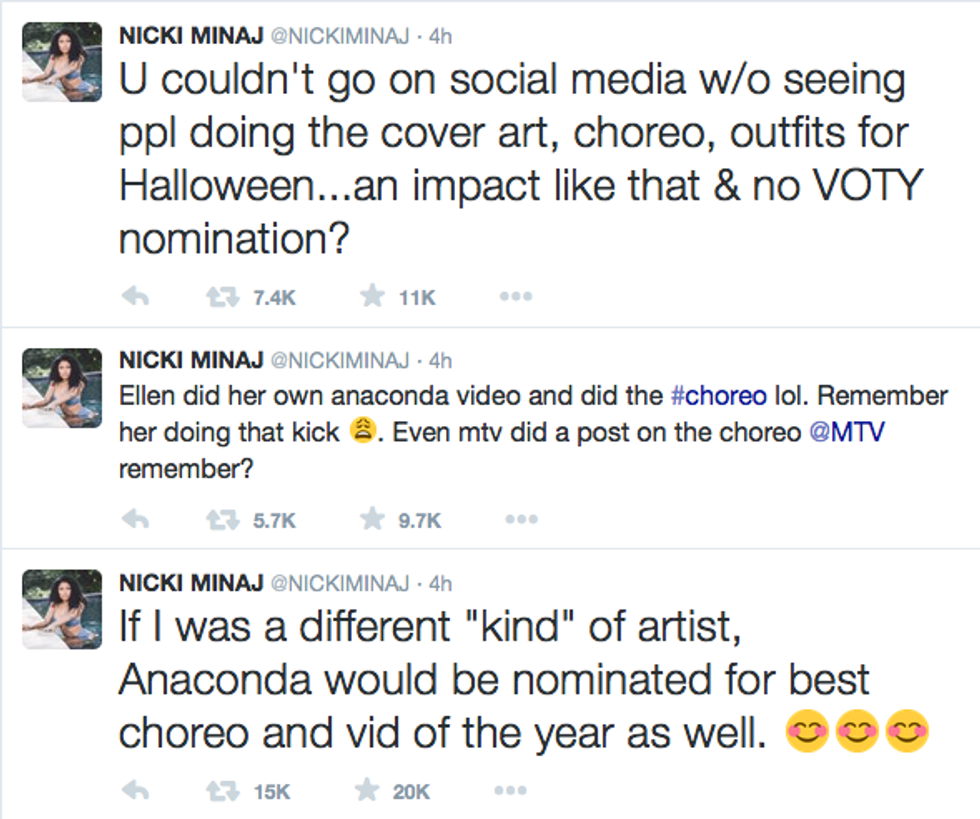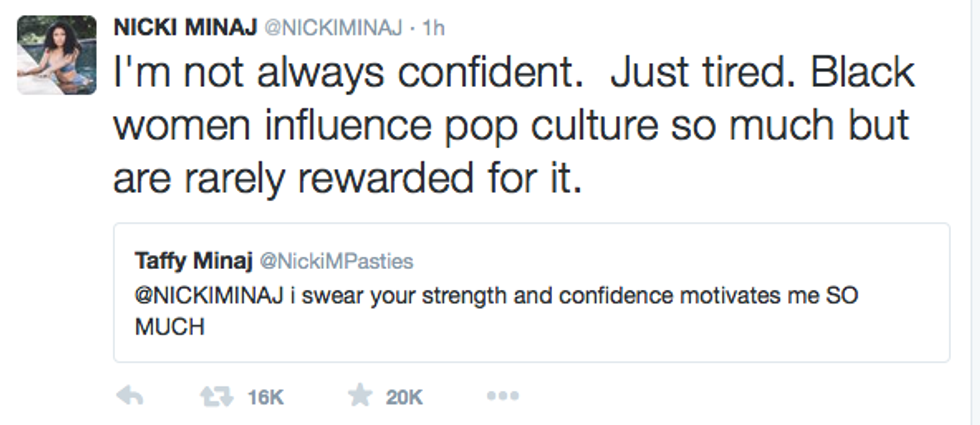 Taylor Swift eventually chimed in with this: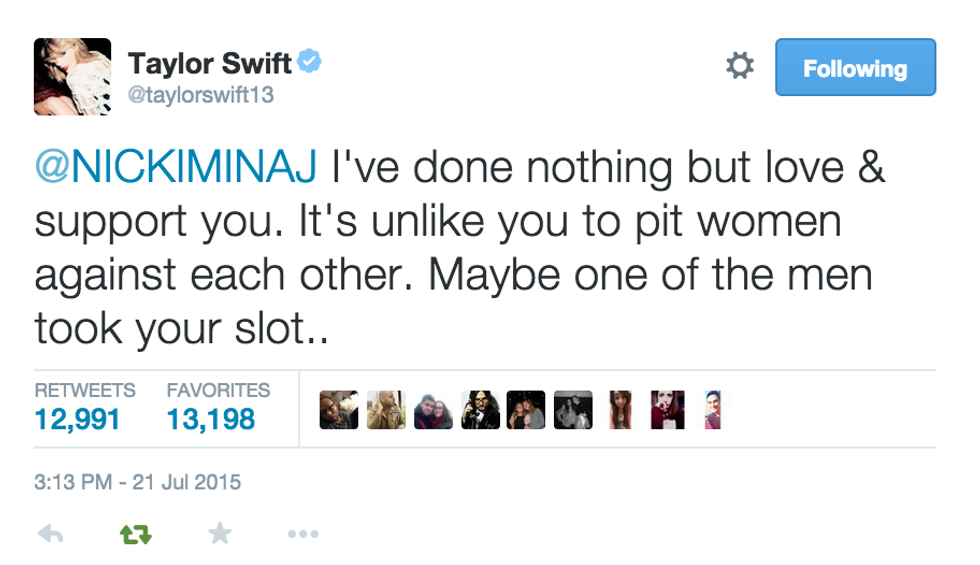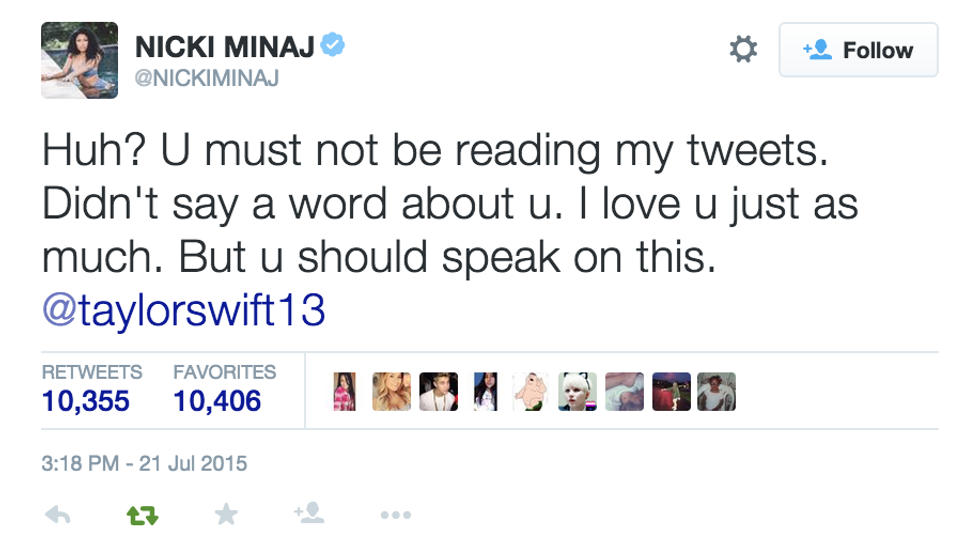 And then, deep, long sigh:
On Air with Ryan Seacrest
inserted itself into the mix: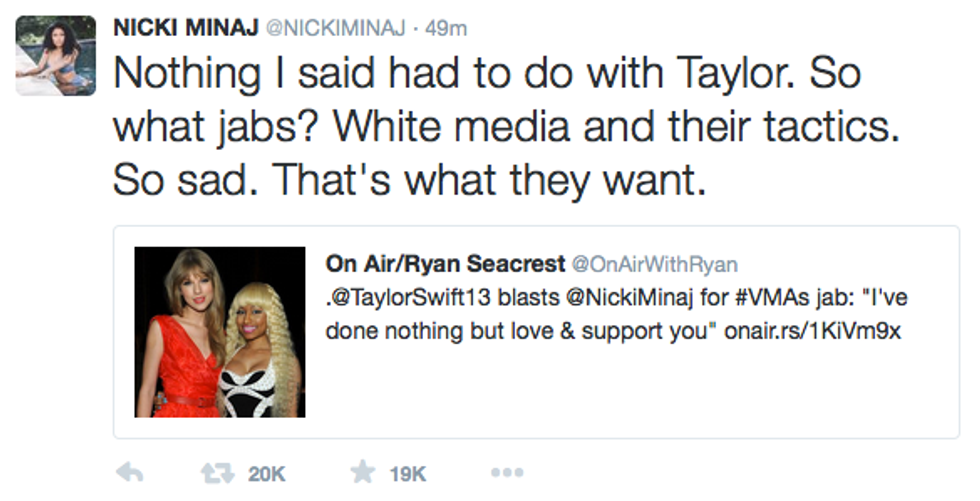 Swift responded with the following olive branch: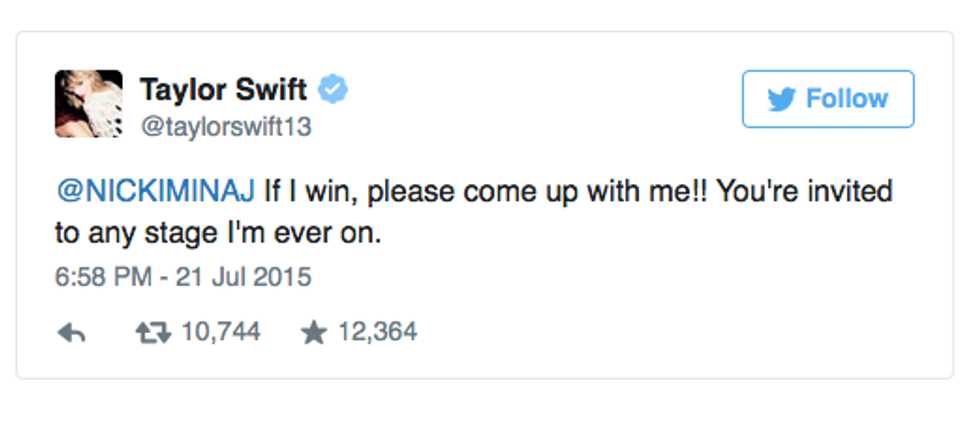 If you need us, we'll be drinking
Myx
Moscato
in a dark room.