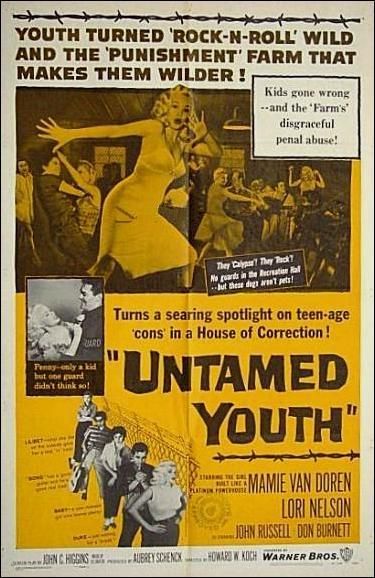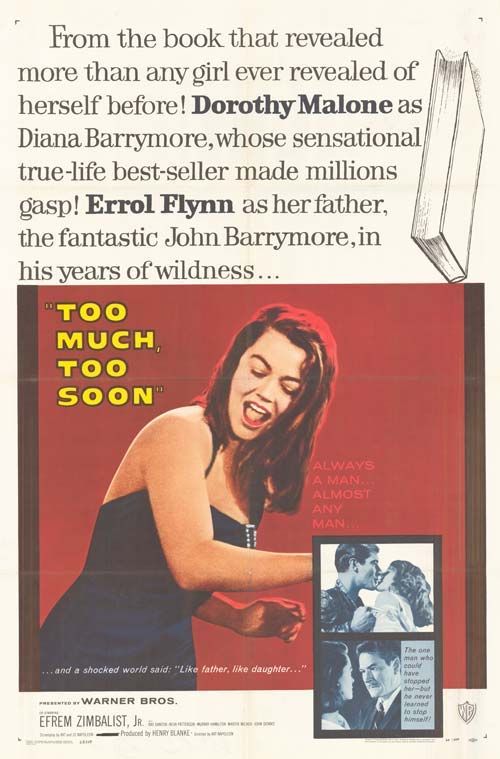 Two rare cult hits are out now on DVD from the
Warner Archive
.
Untamed Youth
(1957) stars platinum bombshell
Mamie Van Doren
playing a rock 'n' roll singer hitchhiking to a gig with her sister, played by
Lori Nelson
. The sister gets arrested for vagrancy and sent to a sleazy juvenile work farm where singer
Eddie Cochran
plays one the jailbirds forced to pick cotton. There are wild musical numbers and snappy dialogue like one of
Nelson
's wisecracks to a guard: "With two heads you'd still be a moron!"
Too Much, Too Soon
(1958) stars
Dorothy Malone
in the biopic of the tragic life of
Diana Barrymore
, daughter of dipsomaniac actor
John Barrymore
who heads to Hollywood for a career but ends up a hopeless drunk. This is one of those great Hollywood lush flicks that wallows in the sensational but always ends on an uplifting note. Ah, if only life was like that....