If you've been following Uffie from the beginning of her career, when she dropped "Pop the Glock" on MySpace in 2006, then you're well-versed in the French-American musician's love of Paris.
From the start, Uffie has brought her effortless sense of style, taste, and devil-may-care attitude to her music and image. With this year's independently released Tokyo Love Hotel, her first body of work since her 2010 debut album, Sex Dreams and Denim Jeans, Uffie re-established herself to the public as a worldly artist with a one-of-a-kind point of view, across a colorful assortment of hip, super-catchy electronic pop tracks. For her debut, Uffie was signed to Paris label Ed Banger Records, home to French acts such as electronic duo Justice and DJ/musician SebastiAn. In addition to touring and recording with the Ed Banger crew, Uffie spent significant portions of her childhood in Paris.

"France gave me the space and freedom to discover myself, my mentors, and to blossom."
It's only right then that Uffie pay tribute to the place that played a major role in putting her on the map. In honor of France's annual Bastille Day on July 14, which is akin to the U.S.'s Fourth of July national holiday, Uffie has curated a playlist of revolutionary French artists past and present and shares it exclusively with PAPER.
For historical context, Bastille Day honors the anniversary of the storming of the Bastille by French civilians on July 14, 1789, a political prison that once stood as a symbol of oppressive, royal authority in the heart of Paris. Its fall led to the abolition of French monarchy and radical social change including the establishment of democracy and other liberal ideals. Progressive female activists and artists from Madame Roland to playwright Olympe de Gouges played key roles in leading the French resistance.
Artists like Uffie are free to create the music she does, arguably because of sacrifices of French women before her. On her Bastille Day playlist, she includes songs ranging from Serge Gainsbourg to Christine and the Queens, and her own: a new song called "Mine."
The track is Uffie's latest one-off single, and it's a playful, minimal production that coyly mixes romantic affectation with material possession: the couplet "Has anyone called you mine?/ 'Cause baby I can't get you off my mind" turns into "you can rock my chain for the night." And of course, there's the memorable opening line: "Wash my hair with Evian," which plays on a decidedly French legacy of doing exactly as you feel in the moment, no explanation needed. Most of all, it is an ode to the place that remains her greatest inspiration. Below, Uffie shares her love of the French capital that helped her find her voice.
"Paris is a magical capital that seems to capture and reflect its population. It conjures emotion in a way that other destinations just don't. The music scene is the same. Everyone knows everyone and you can be sure to see someone that is changing the minds of a generation across the pond. The classics and hip-hop were everything to me as a kid… but I discovered electronic music at the best time and in the best place. Would I be a musician if I hadn't been there at that time? Who knows… But I definitely wouldn't have found my voice. France gave me the space and freedom to discover myself, my mentors, and to blossom. [It happened] in a city as beautiful with people making their own sound, each unique... wow.

Paris may be the City of Lights, but it's also one for the senses. Between its architecture, food, wine, and history, it's impossible not to be overwhelmed with inspiration. I got that feeling, and still do, every time I land in Charle de Gaulle airport. It feels like home… and it did when I was 15. Ed Banger Records was about to take off and I wanted to be a part of it. So I wrote a song inspired by my surroundings. Paris forever."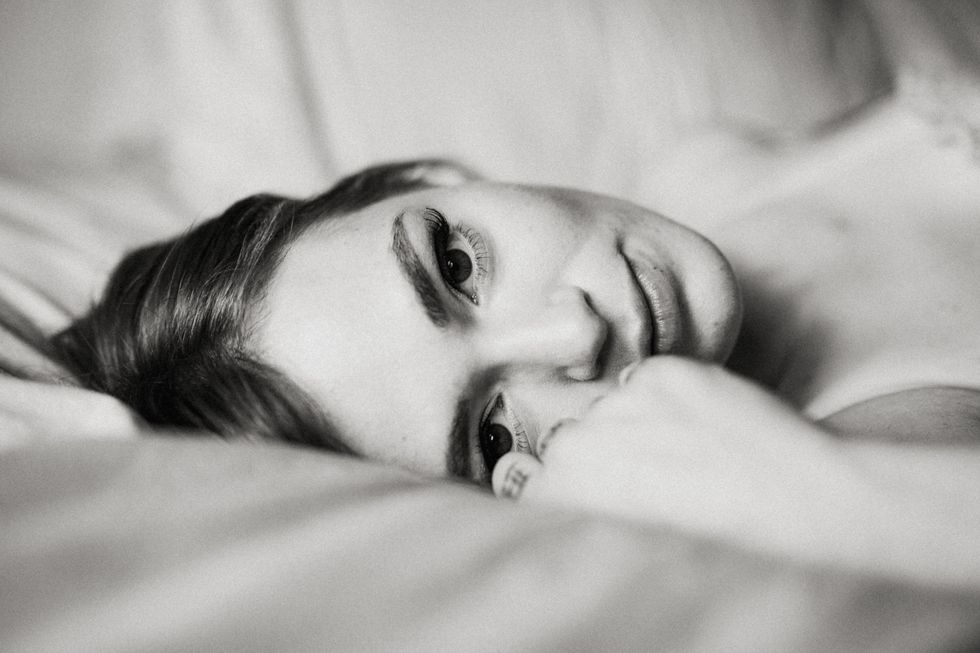 Photography: Ashley Osborn
Sign Up for the Morning PAPER