Tyga has recently come under attack for allegedly FaceTiming a 14-year-old Instagram model, Molly O'Malia, but the rapper, along with his label Last Kings Records, are claiming the interaction was strictly business.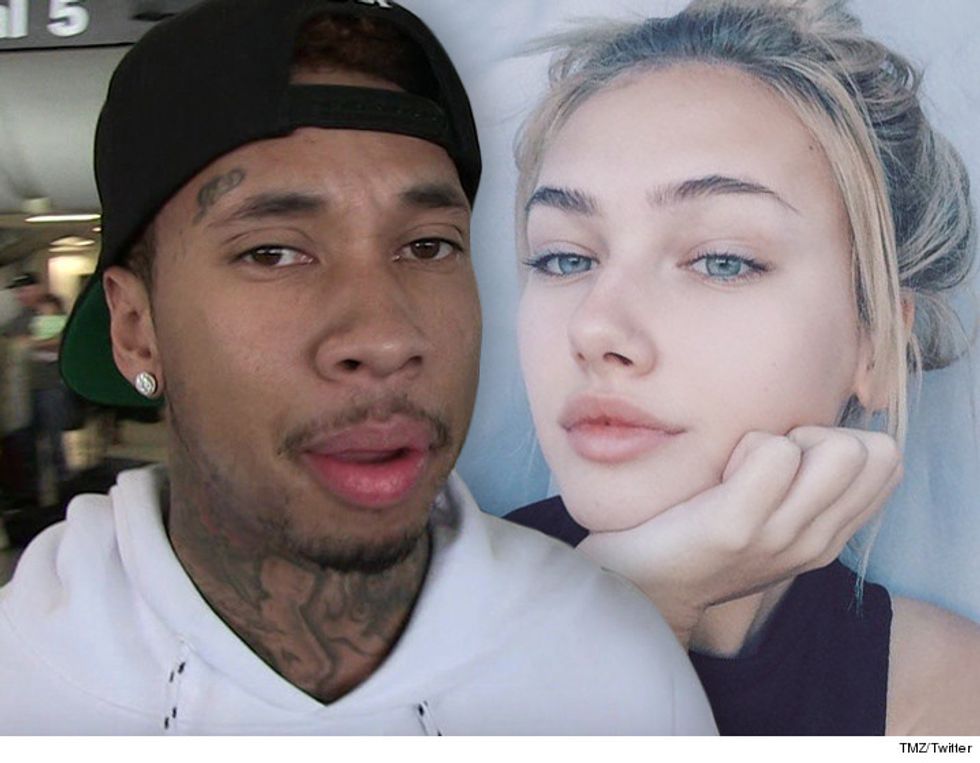 -_-
According to TMZ, the MC's manager confirms that when Last Kings became aware of O'Malia's "strong musical following online," they reached out to her as a potential label candidate.
In their statement, the reps call the interaction "innocuous."
K.

This conflicts with O'Malia's initial statement, which she relayed in a press conference in NYC yesterday with her lawyer, Gloria Allred, standing by her.
This is something that is happening in the world.
She maintained that Tyga direct messaged her on Instagram, but did not mention her music in his initial messages; she became uncomfortable after he asked to FaceTime her 3 different times, and eventually stopped responding to him.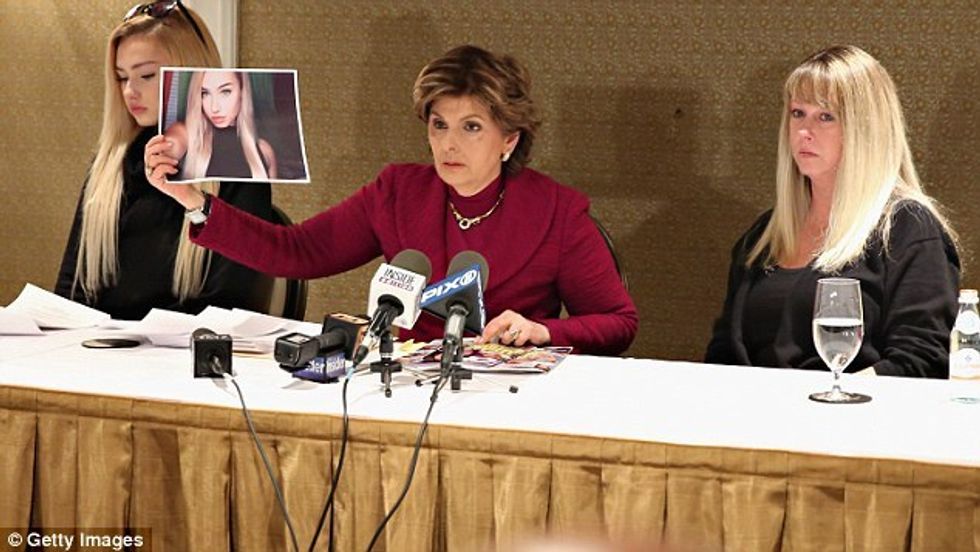 Fuck my life.

The teen, with the help of Allred, is suing OK! Magazine, who falsely reported that she and Tyga were "hooking up," blaming her for the schism between the rapper and fellow teenager Kylie Jenner.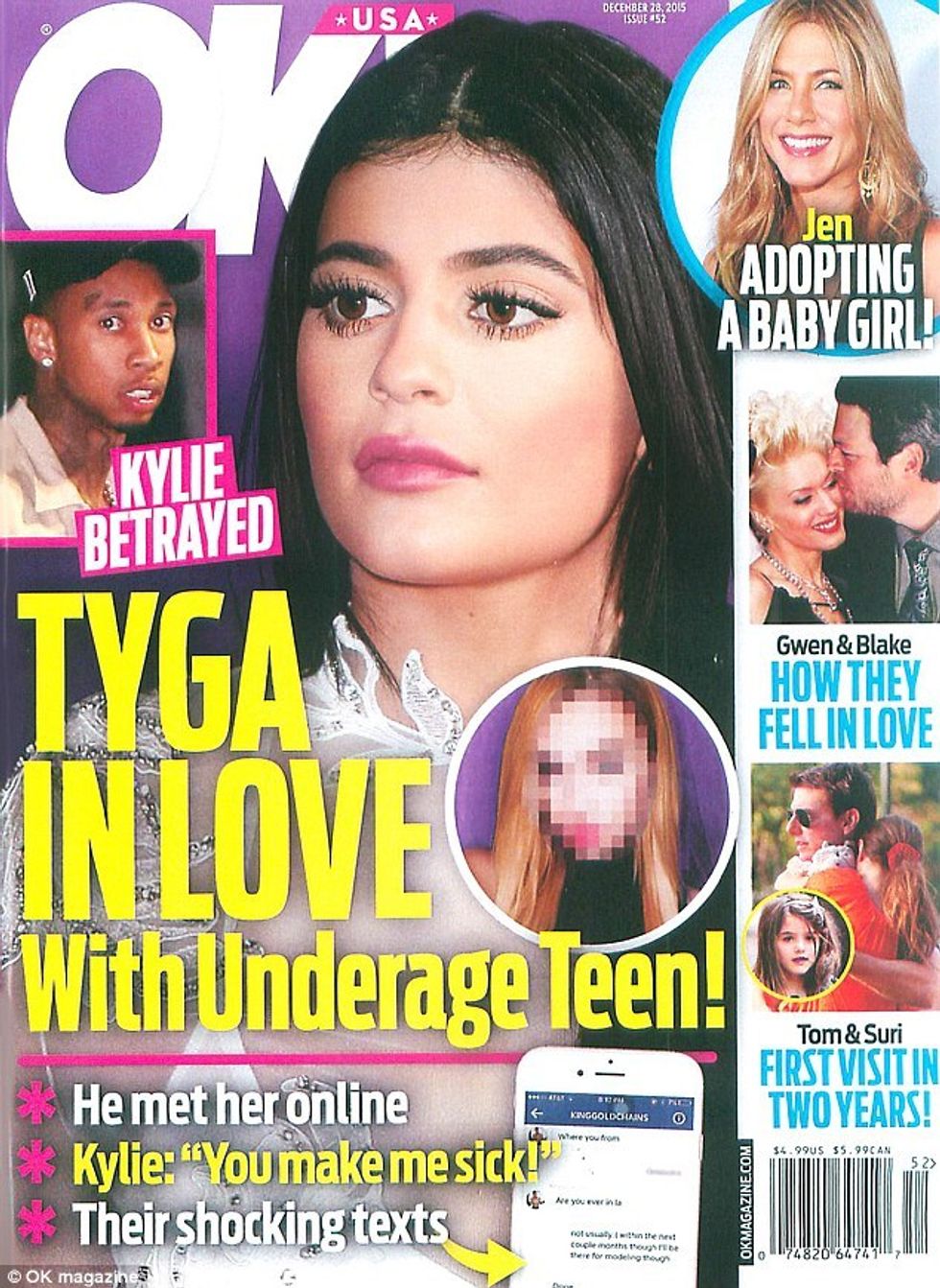 While this hot mess is one thing, I think we can all agree an overall moratorium on Tyga in 2016 needs to happen.