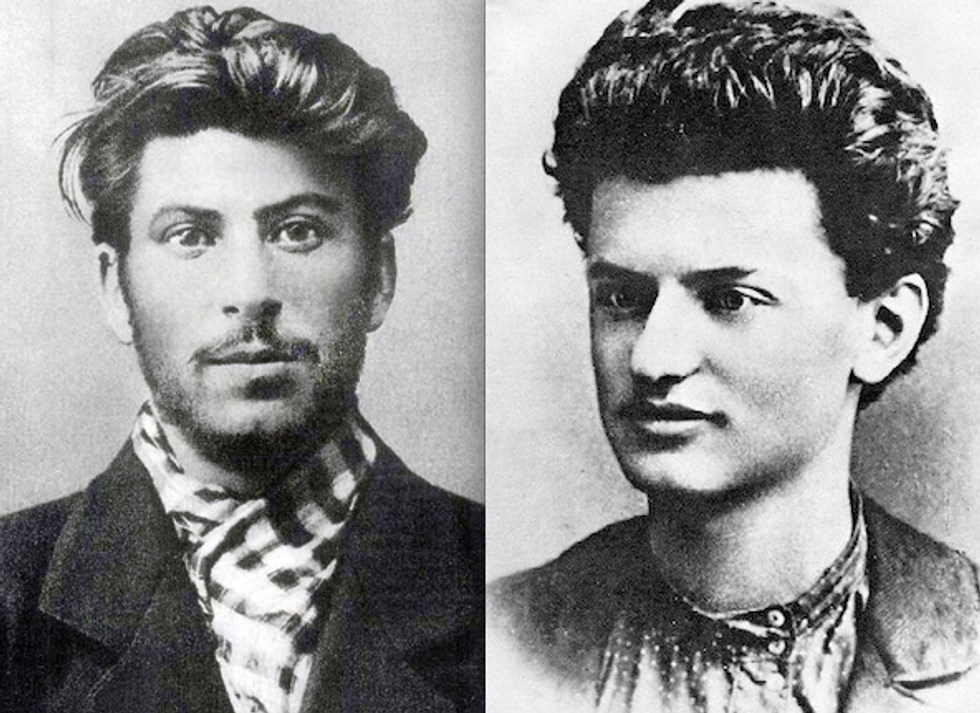 Joseph Stalin c. 1902 (around 23 years old) & Leon Trotsky c. 1897(around 18 years old)
Lately
(and randomly), it has
come to our attention
that before they were creating 5-year plans and committing mass atrocities in the name of Communism,
Joseph Stalin
and rival
Leon Trotsky
were, um... babes. Look at those heads of hair!  There are dudes in Hollywood who would pay big money for locks like that. And, actually, Stalin and Trotsky bear more than a passing resemblance to a few celebs. 
Earlier today
, we linked to Pleated Jeans' uncanny side-by-side of Trotsky and
Parks and Recreation's
Jean Ralphio
.
Totallylookslike.com
also points out he could easily be mistaken for
Andrew Garfield, Zach Braff
or
DJ Pauly D.
As for Stalin, we see a little resemblance to
Zac Efron
mixed with a pinch of
Jake Gyllenhaal
and a dash of a
Hemsworth
brother.