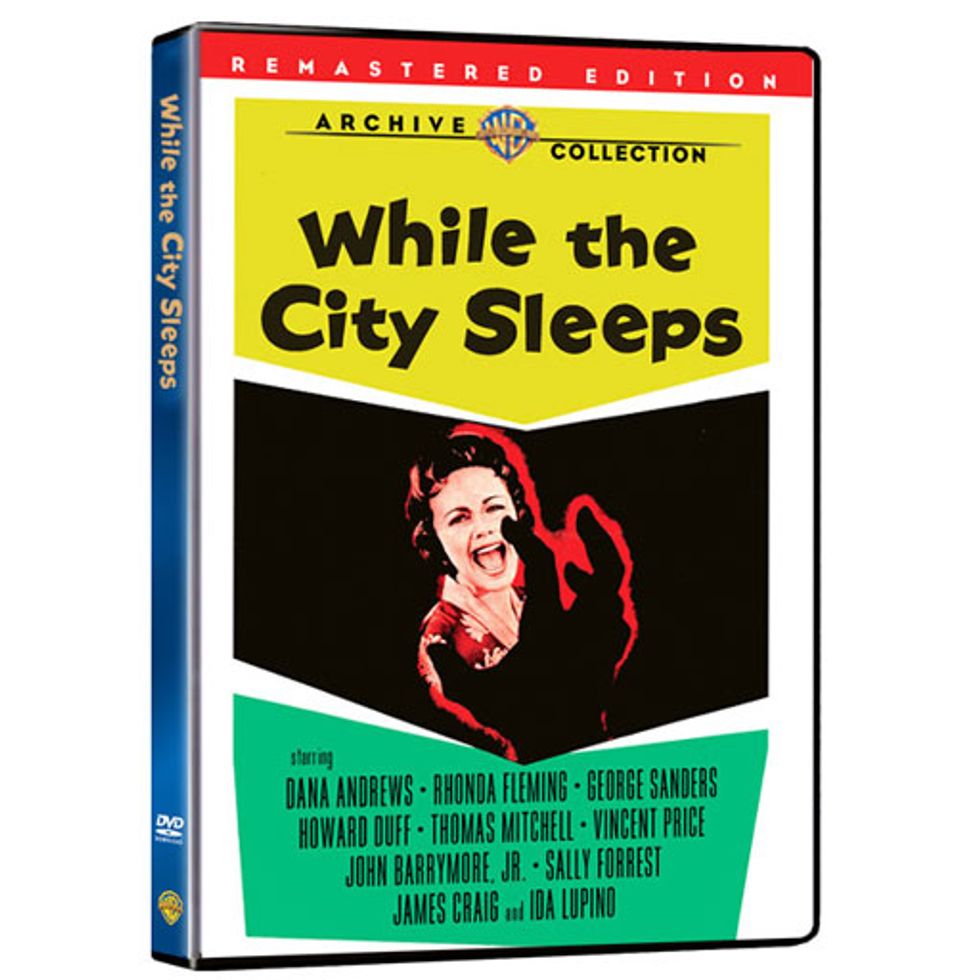 Two rare
Fritz Lang
film noirs are now available on the Warner Archive DVD-on-demand line. In
While The City Sleeps
(1956), a psychopath (
John Barrymore Jr.
) is murdering women in Manhattan and scrawling "Ask Mother" in lipstick on the walls. But the real drama is at the media empire now run by the playboy son (
Vincent Price
) who encourages his staff to fight over a high position by uncovering "The Lipstick Killer."
Dana Andrews
is the cynical reporter who puts his fiancé in danger just for a scoop. It also includes an all-star cast that features
George Sanders
,
Howard Duff
,
Thomas Mitchell
,
Rhonda Fleming
and
Ida Lupino
.
Beyond A Reasonable Doubt
(1956) stars
Dana Andrews
as a novelist who plots to expose the injustices of capital punishment by purposely framing himself for murder. Unfortunately the one man who knows of his plan, and the evidence, disappears and the noose tightens around his neck. With
Joan Fontaine
and
Sidney Blackmer
. Both paranoid thrillers look great remastered.