Talita von Furstenburg caught the fashion bug from her famous grandmother Diane at an early age. The 20-year-old, who first launched her TVF for DVF capsule back in April, continues that streak with a second collection just in time for fall.
Talita, who recently relocated to New York, is pursuing her passion for design as a junior at NYU this semester, making it easier for her to commute to the DVF headquarters in her role as art director for the TVF line. She spent this past summer at her grandmother's country home in Connecticut, which was the backdrop for the lookbook of her latest collection.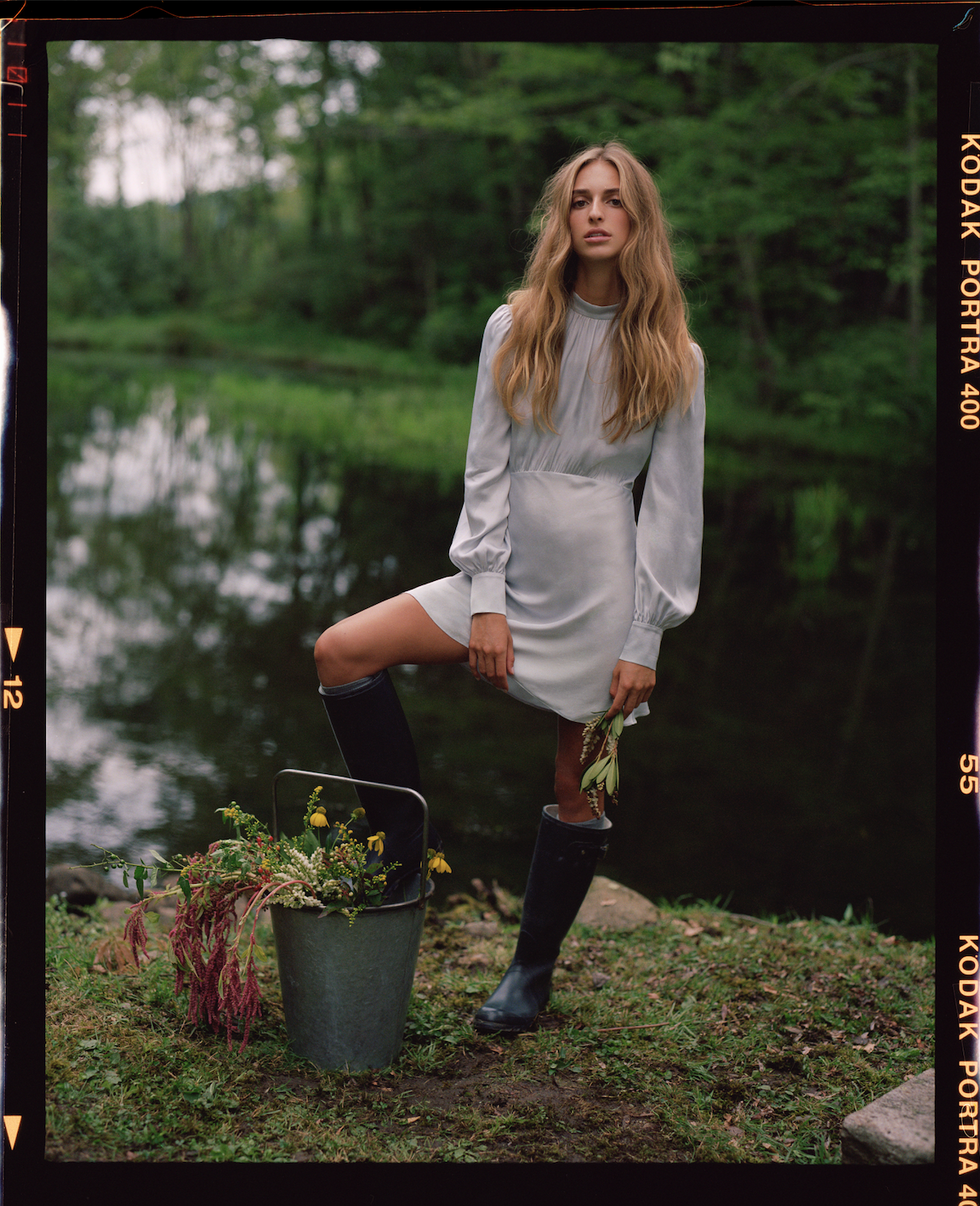 The 19-piece capsule is comprised of shades of maroon, forest green, and mauve, and features feminine motifs like butterflies and florals across various relaxed styles. Dresses, skirts, and knits are intended to be styled in several ways — a mantra pulled from her grandmother's style philosophy of formula dressing. Different hemlines are showcased in order to accommodate styling with boots for fall.
"Talita has always been clear about wanting to follow my path but she is very much her own person with her own style," Diane said in a statement. "It is a joy to teach her all I know as she is more disciplined than I am." Meanwhile, Talita wanted to show a warmer, more romantic aesthetic for Season 2, particularly as the fall months are filled with busy social events.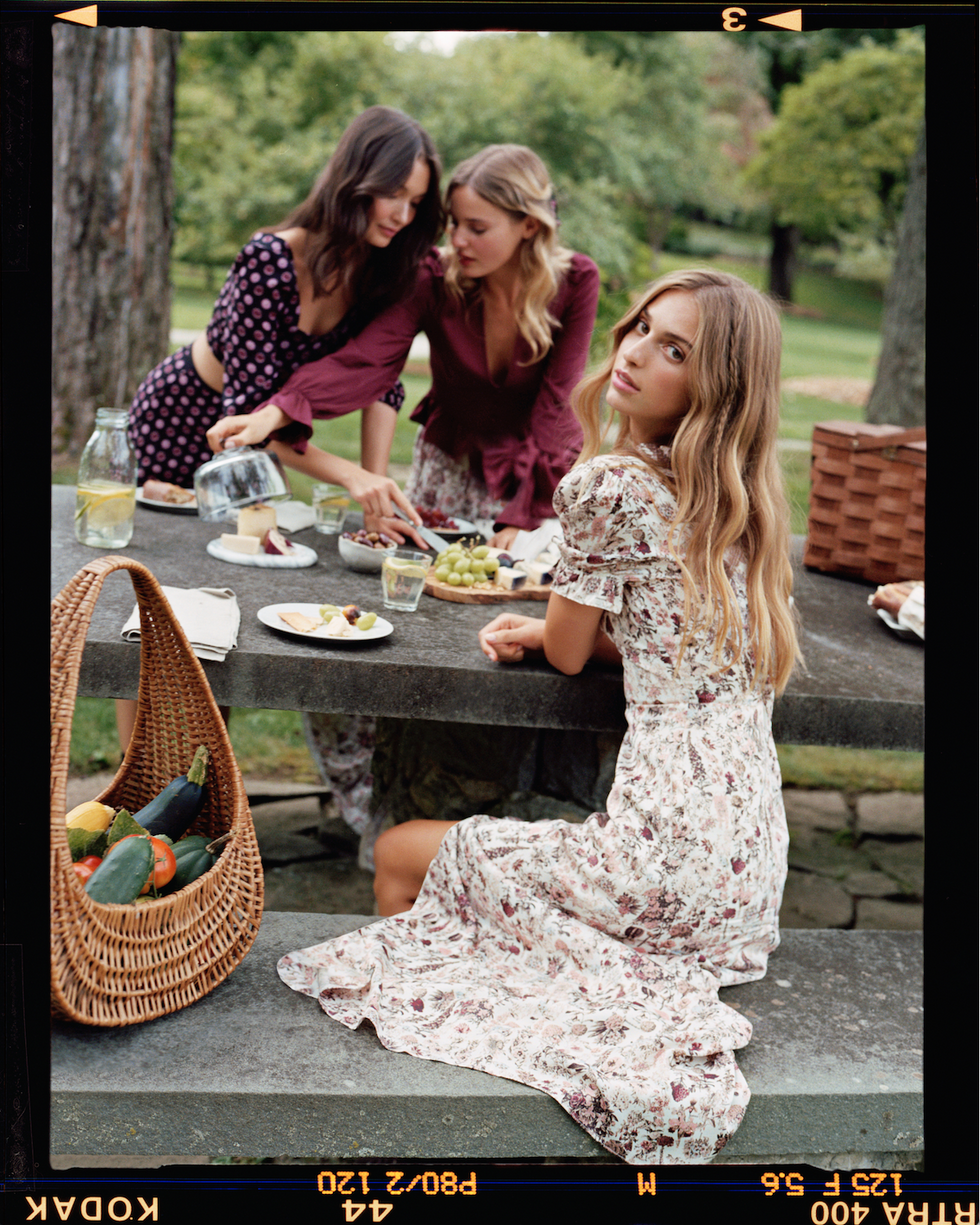 "I always consider my own needs as a student and young professional when I'm leading the art direction on my collections," Talita said. "It's important my clothes can be easily styled in different ways to coordinate with a constantly shifting schedule."
TVF for DVF Season 2 is available now online at DVF.com.
Photos courtesy of TVF for DVF
Sign Up For The Morning PAPER