A small faction of television writers and producers have come up with a written promise that they will not follow the disappointing and downright disturbing trend of show's killing off LGBT characters to further the plot for hetero characters.
The trope is aptly called "Bury Your Gays," and in 2016, is a disgusting reality in the entertainment industry.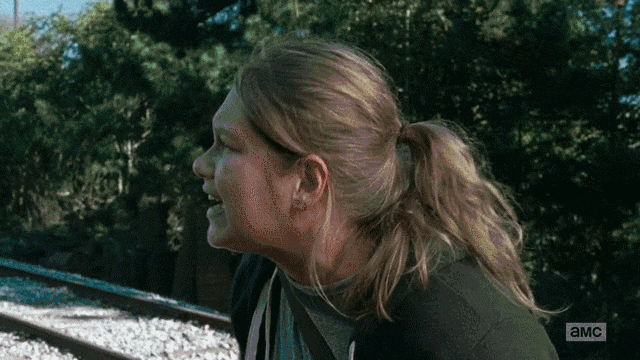 Created by Gina Tass, founder of the Trevor Project, and Noelle Carbon, Michelle Mama, and Sonia Hosko--all affiliated with Saving Hope, the agreement, is called "The Lexa Pledge," and was named after a controversially killed off-queer character of the same name on the CW's The 100.
The pledge has seven main points: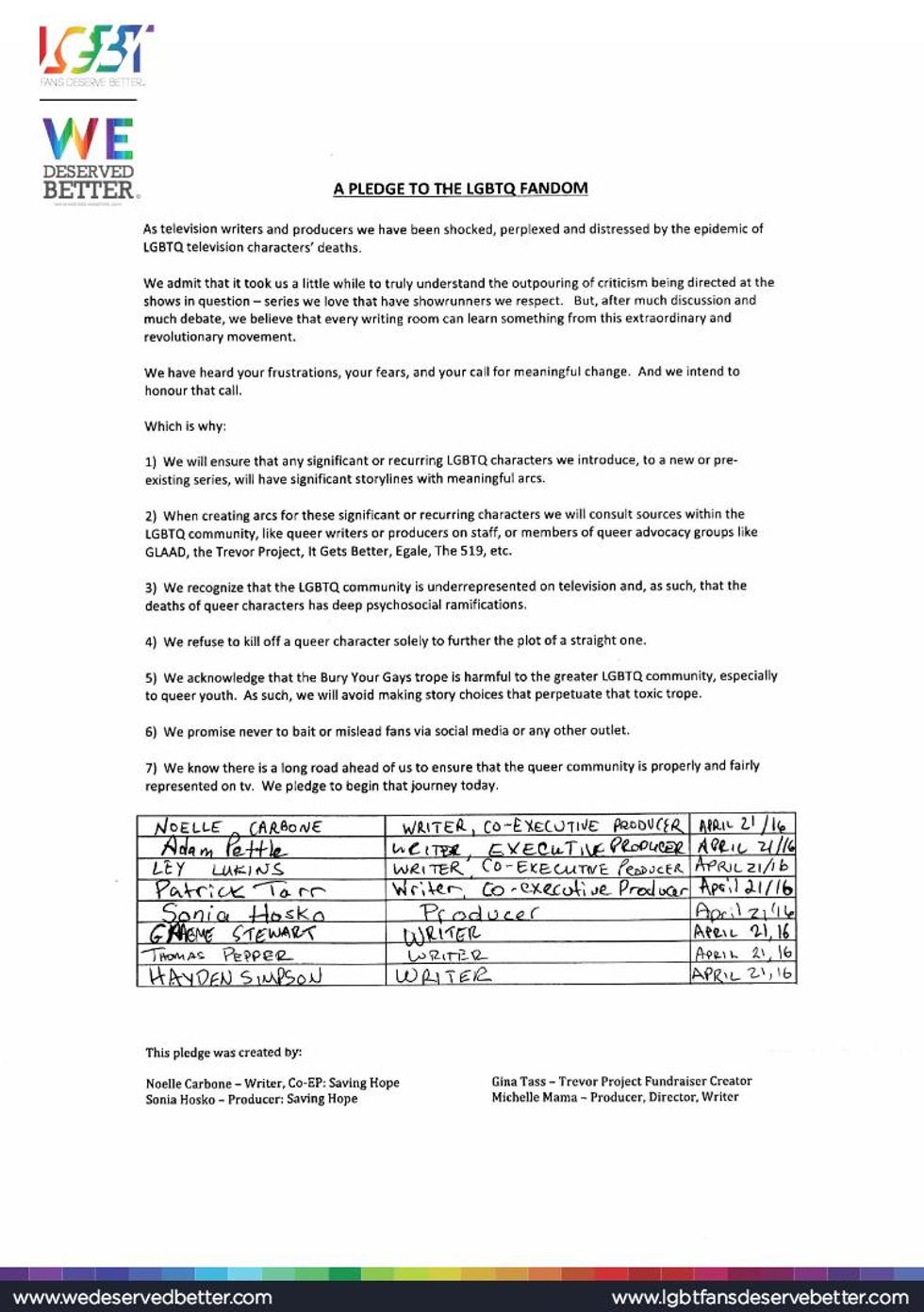 BOOM.