This year is shaping up to be the self-proclaimed year of the turtleneck. Not only have turtlenecks dominated the Fall/Winter runways, but they've been taking over street-style photo-opts and everyday wardrobes of celebrities, from Kim Kardashian to Will Smith. And above all, we just really freaking love turtlenecks, so welcome to #TurtleWatch 2015, bitches. We'll be updating this list as the real-time turtleneck sightings roll in. Keep up with when and where your favorite celebs are turtlenecking, below: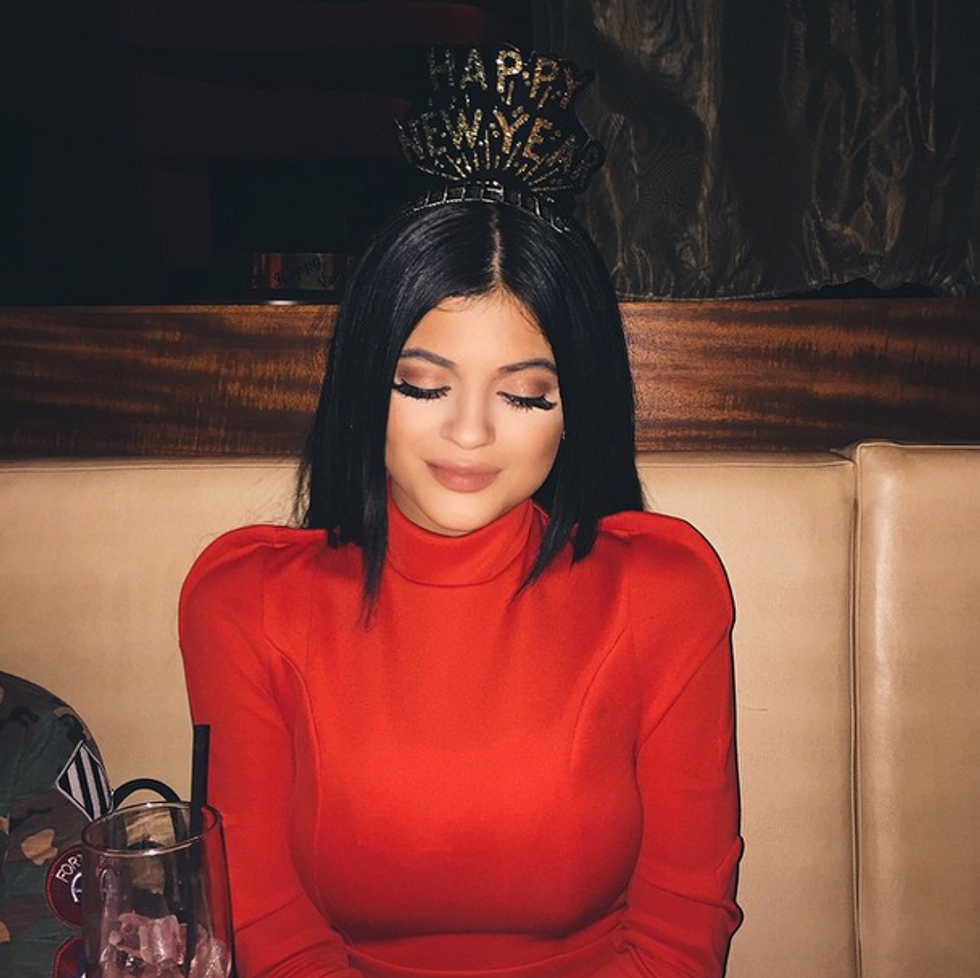 January 1:
Kylie Jenner starts 2015 off the right way --
in a turtleneck
.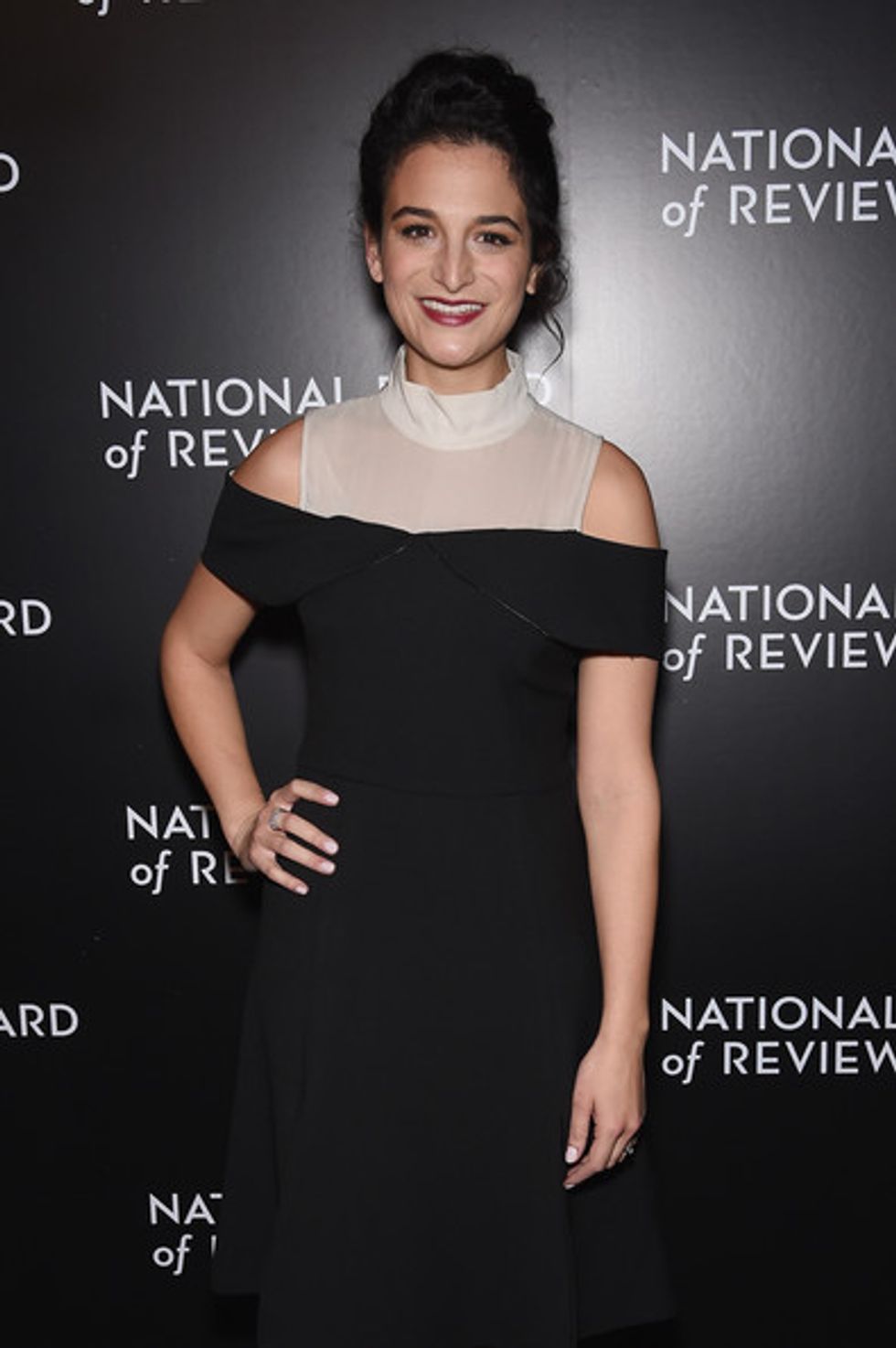 January 6:
Jenny Slate, a ride-or-die t-neck fan
since childhood
, goes full turtle for the National Board of Review Gala.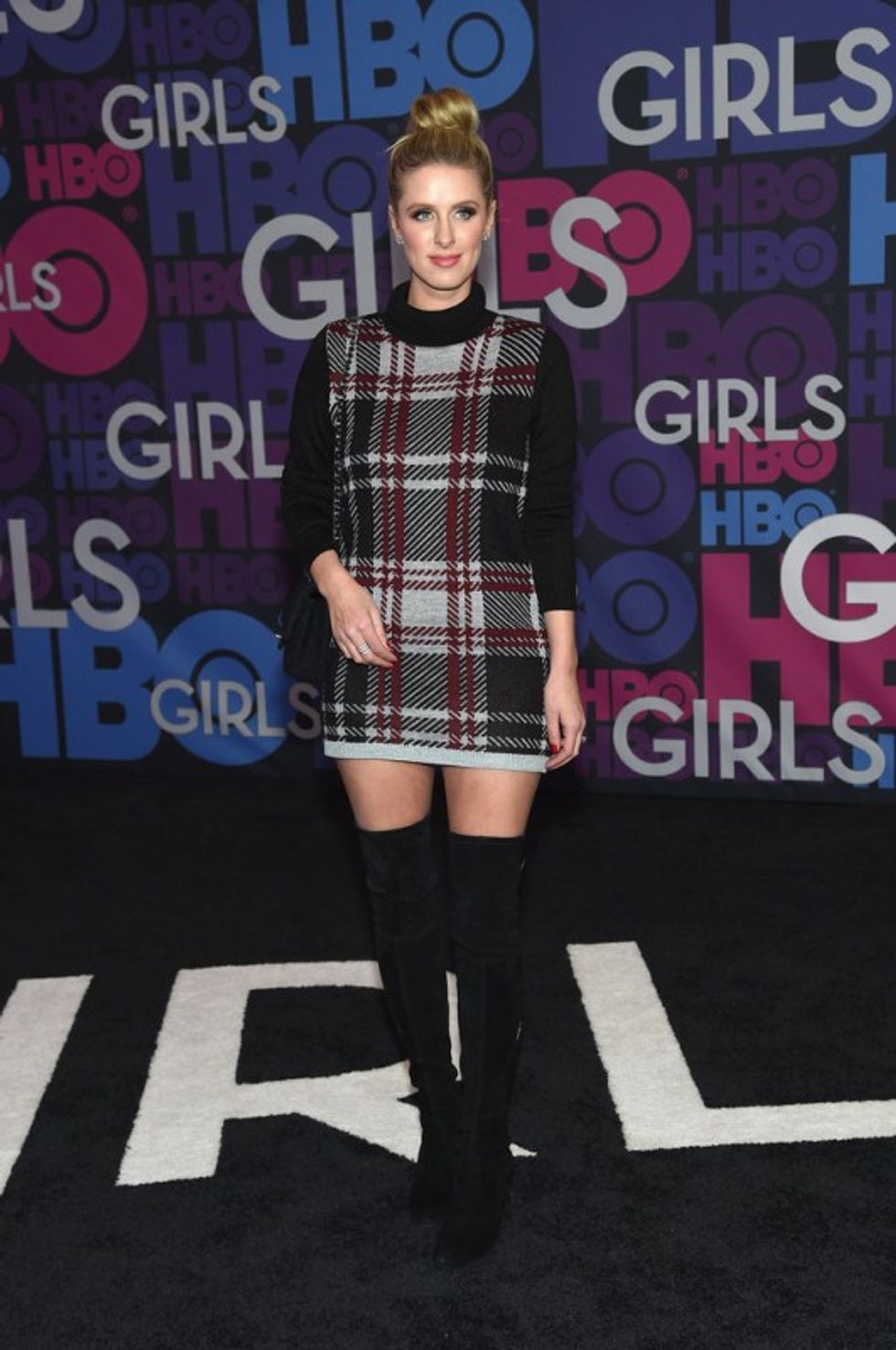 January 7:
Nicki Hilton celebrates the Girls season 4 premiere in a plaid turtleneck sans pants.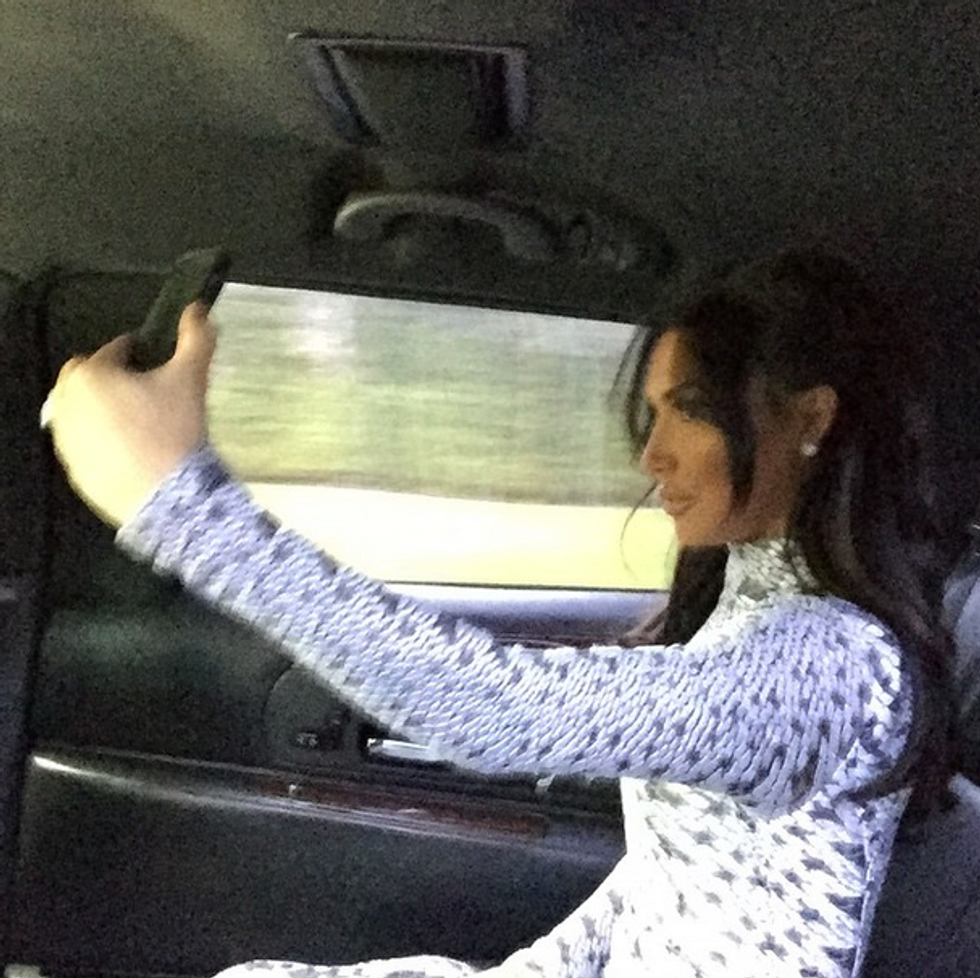 January 11:
Naya Rivera selfies in a silver turtleneck gown.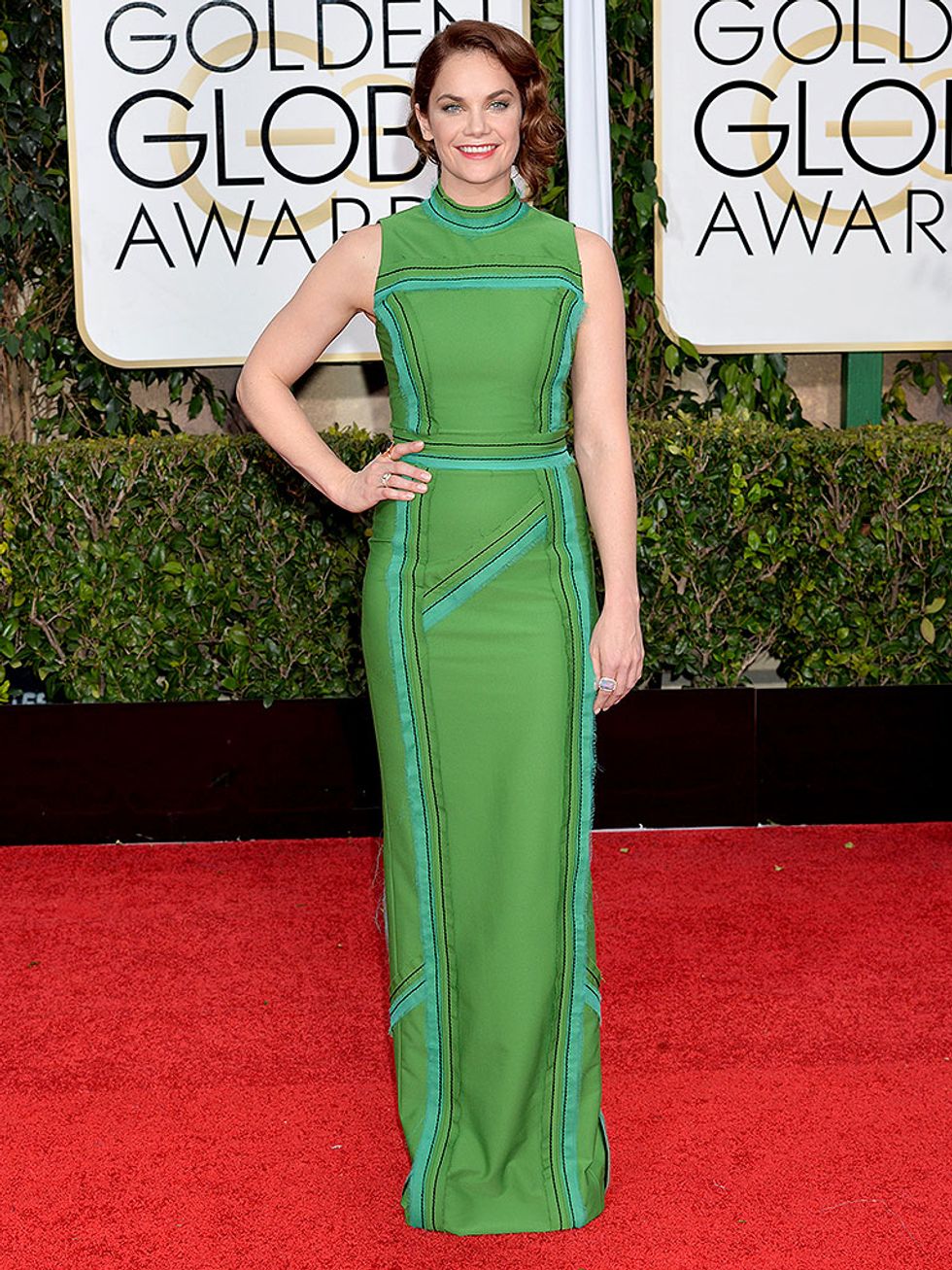 January 11:
The Affair's Ruth Wilson in a
Prada turtleneck dress
, on the way to steal your Globe at the Golden Globes.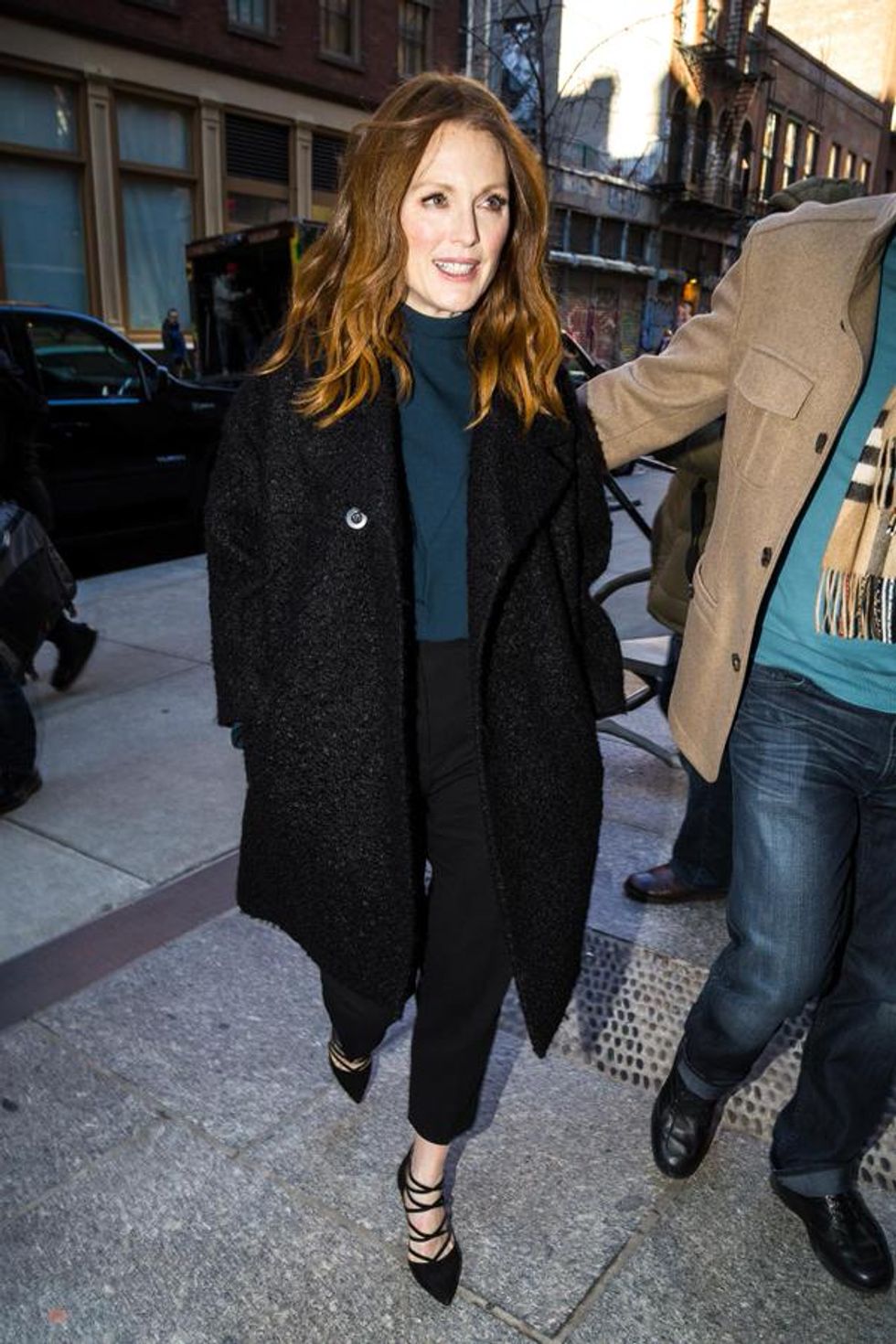 January 13:
Julianne Moore looks perfect while wearing a Balenciaga turtleneck in midtown. Bye.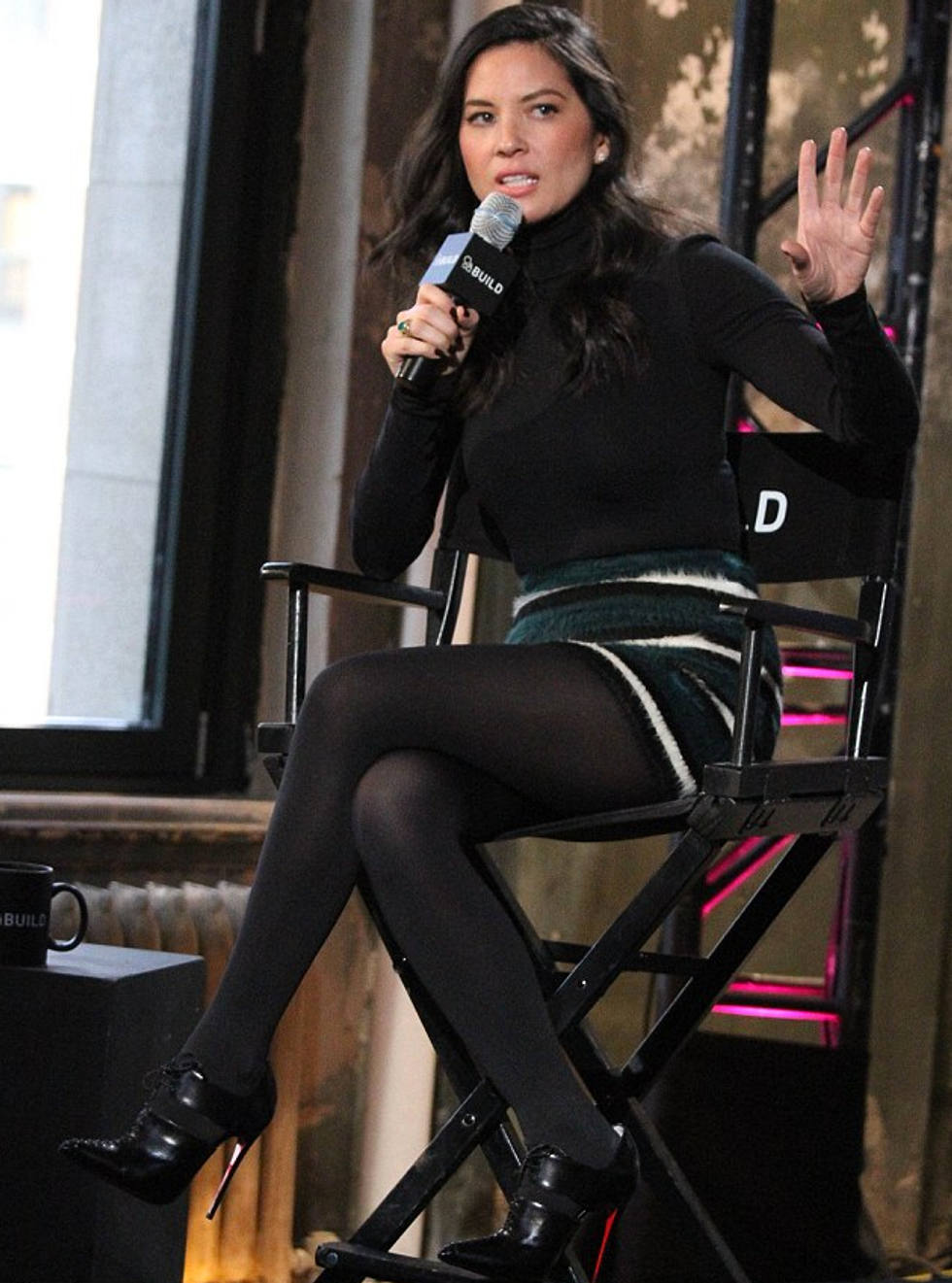 January 14:
Noted turtleneck hater
Olivia Munn makes a confusing fashion choice at an AOL event.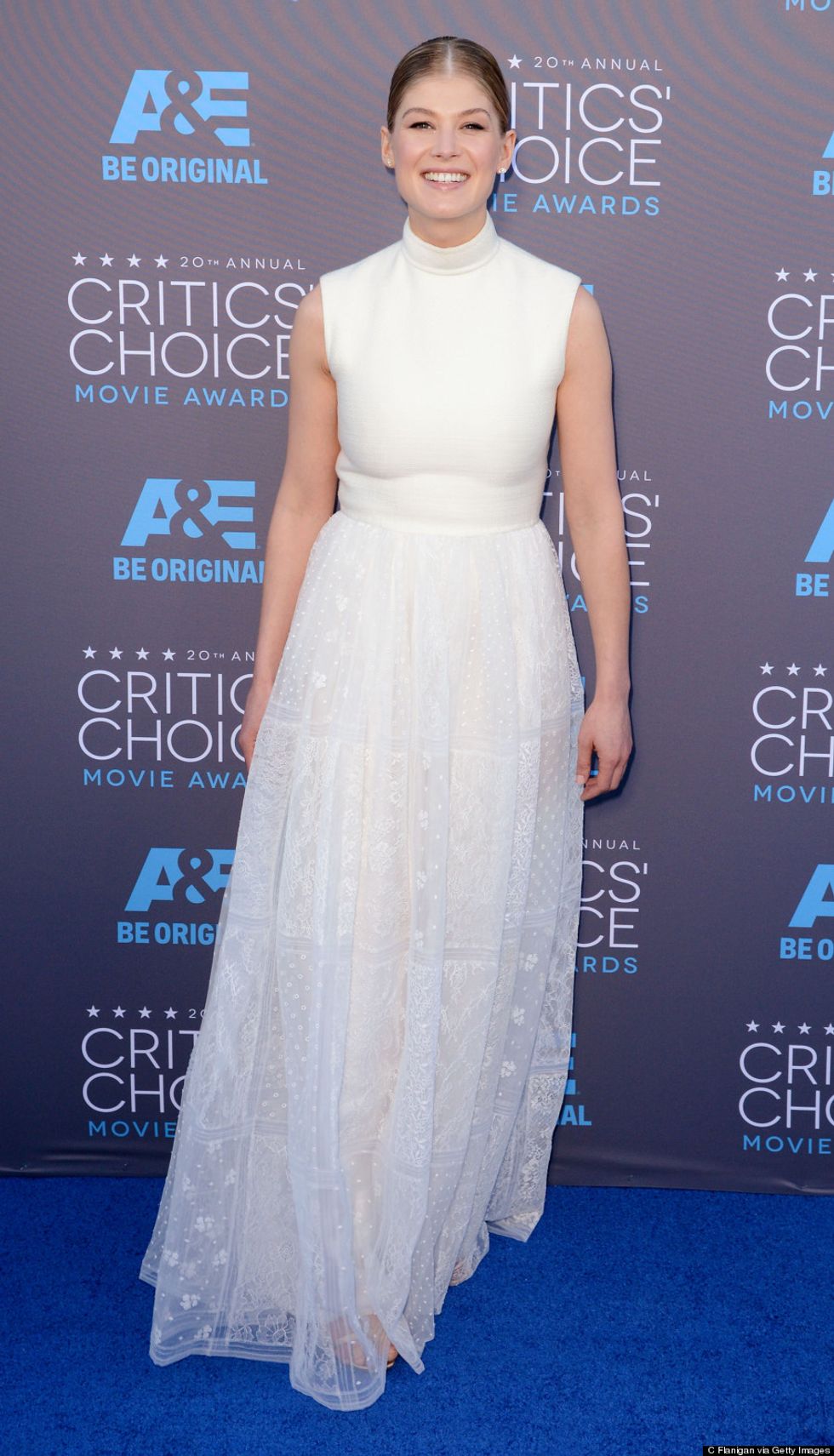 January 15:
Rosamund Pike wears a
Valentino turtleneck dress
to the Critics Choice Awards.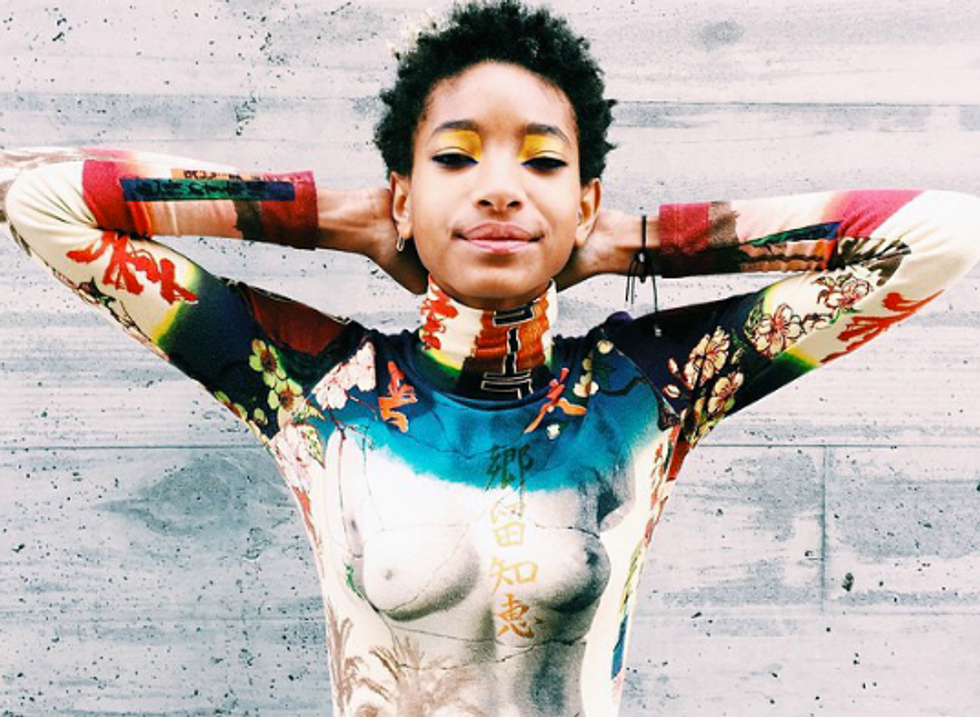 January 22:
Willow Smith debuts a vintage Jean Paul Gautier turtleneck on
Instagram
. Said turtleneck ingeniously frees the nipples while concealing the neck.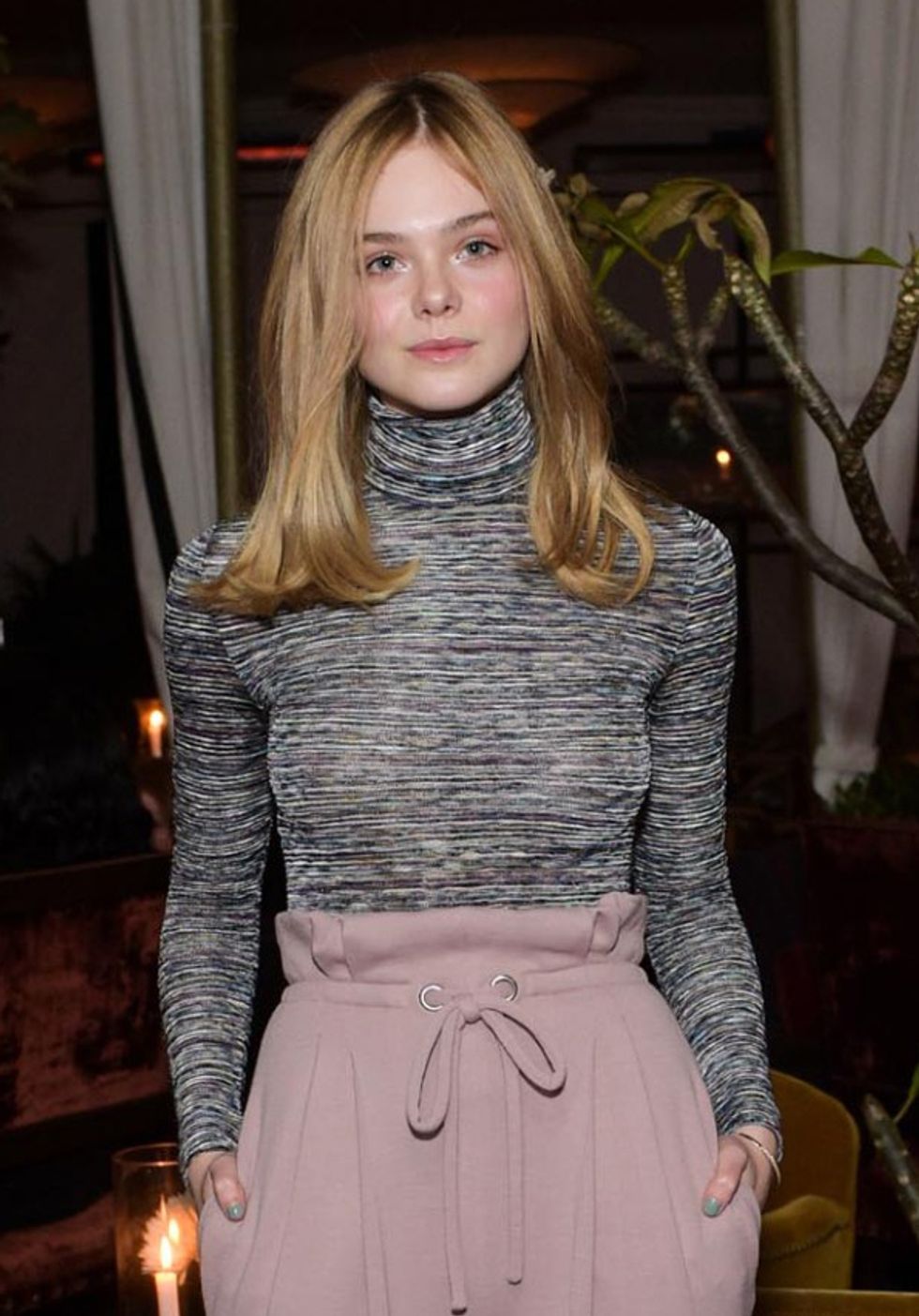 January 23:
Elle Fanning wears a Rodarte turtleneck sweater to a Rodarte X Superga party.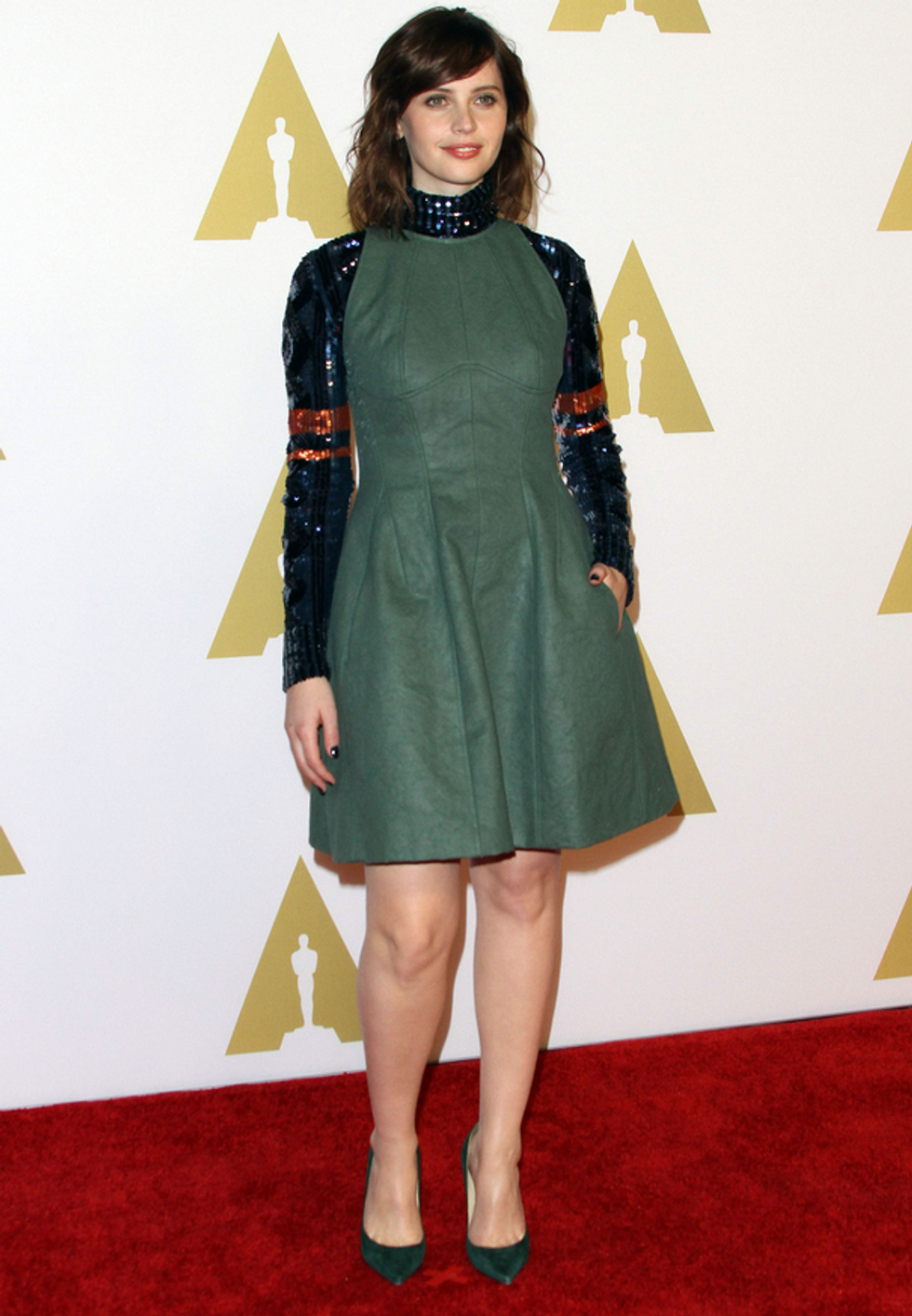 February 2:
Felicity Jones dabbles in the art of the turtleneck
jumper
(Dior) at an Oscars nominee luncheon.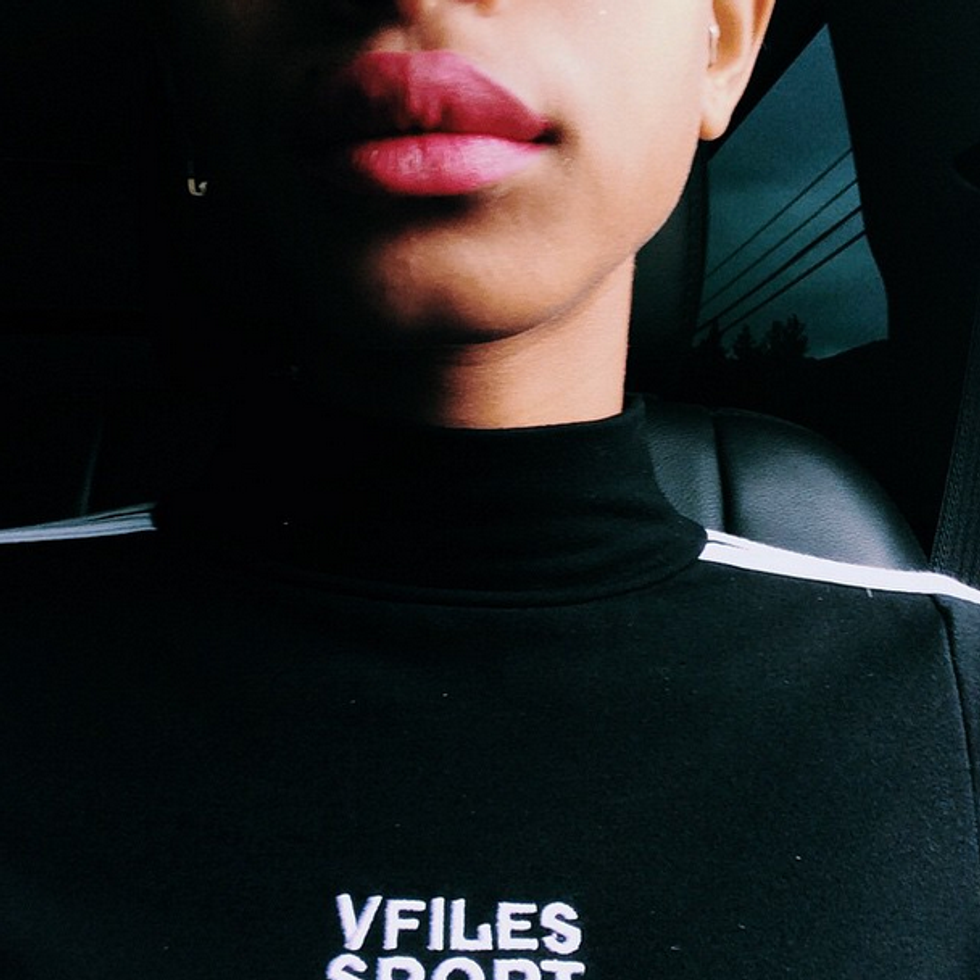 February 7:
WIllow lands another t-neck sighting. This time it's V-Files Sport.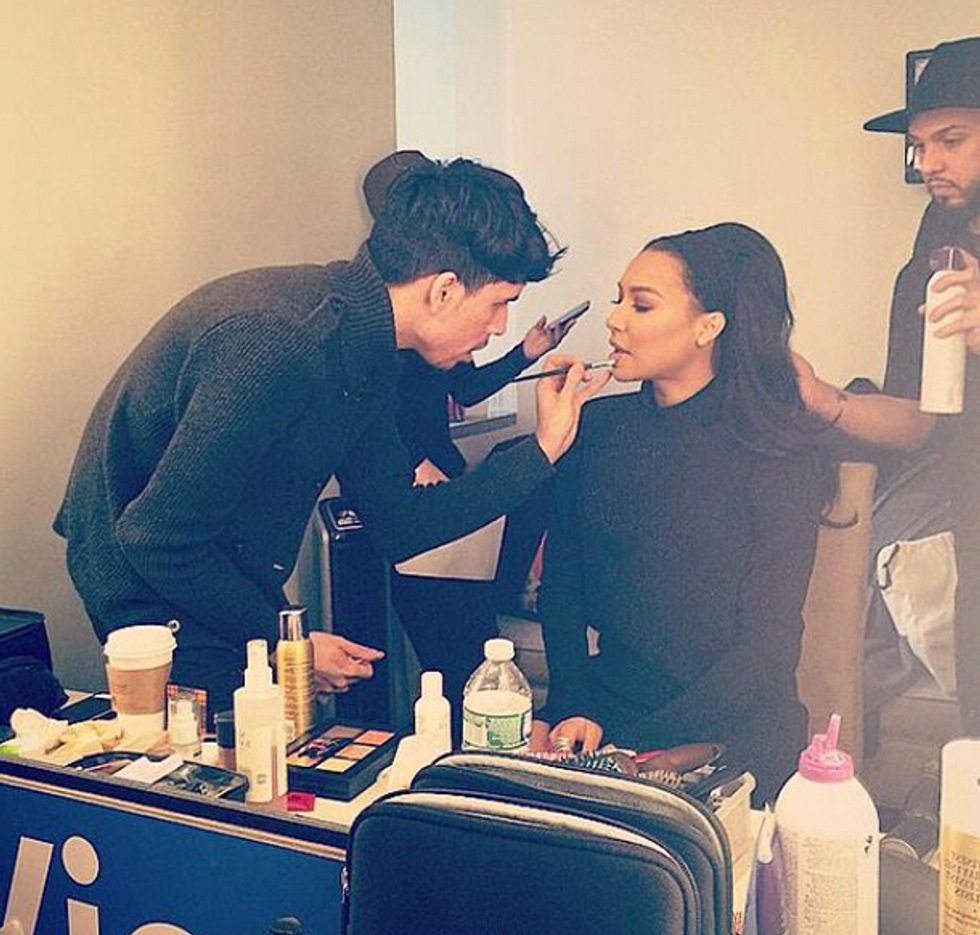 February 7:
Meanwhile, Naya Rivera applies makeup in a
black turtleneck
.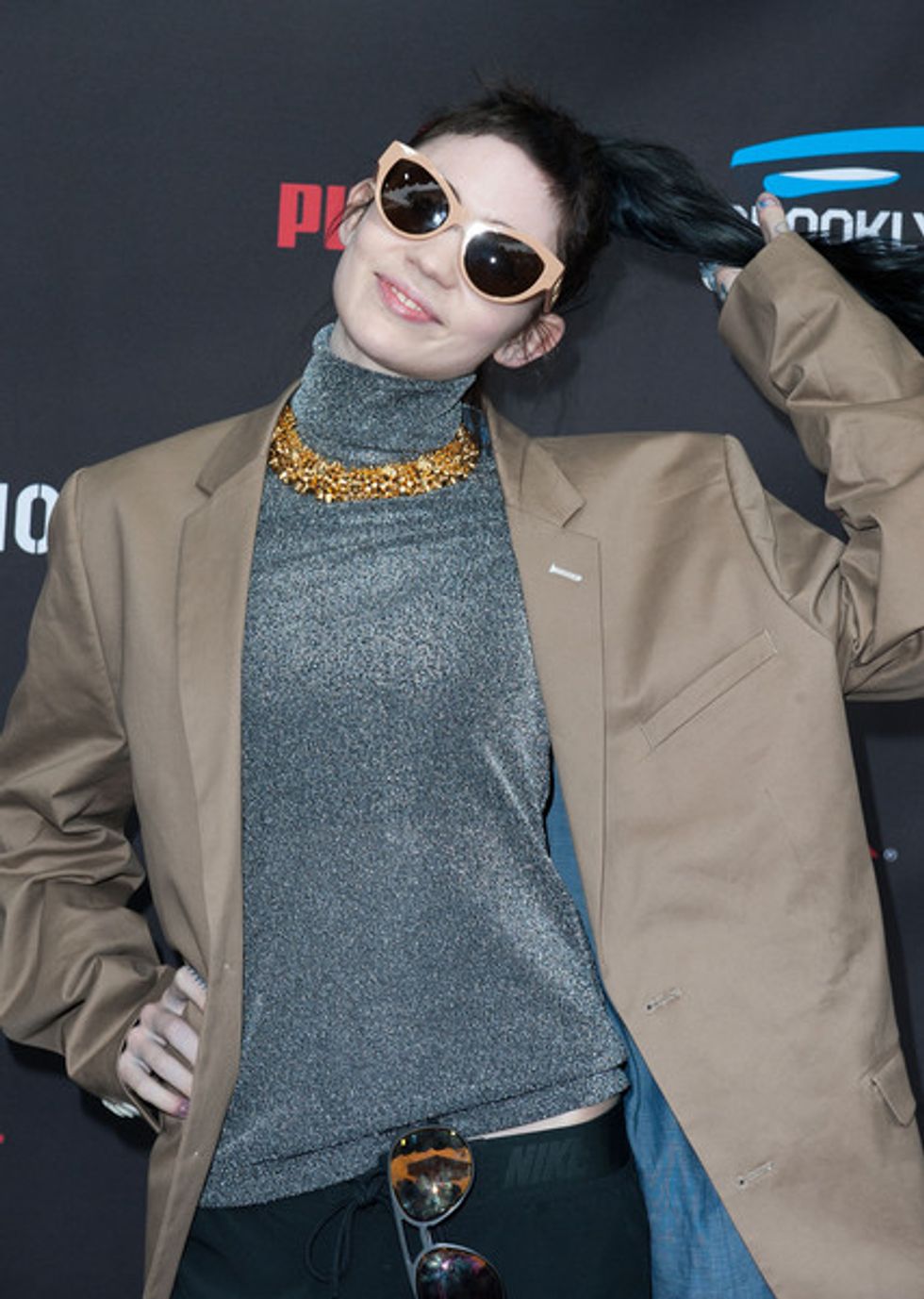 February 7:
And magical human Grimes wears a sparkly t-neck to a Roc Nation Grammys brunch.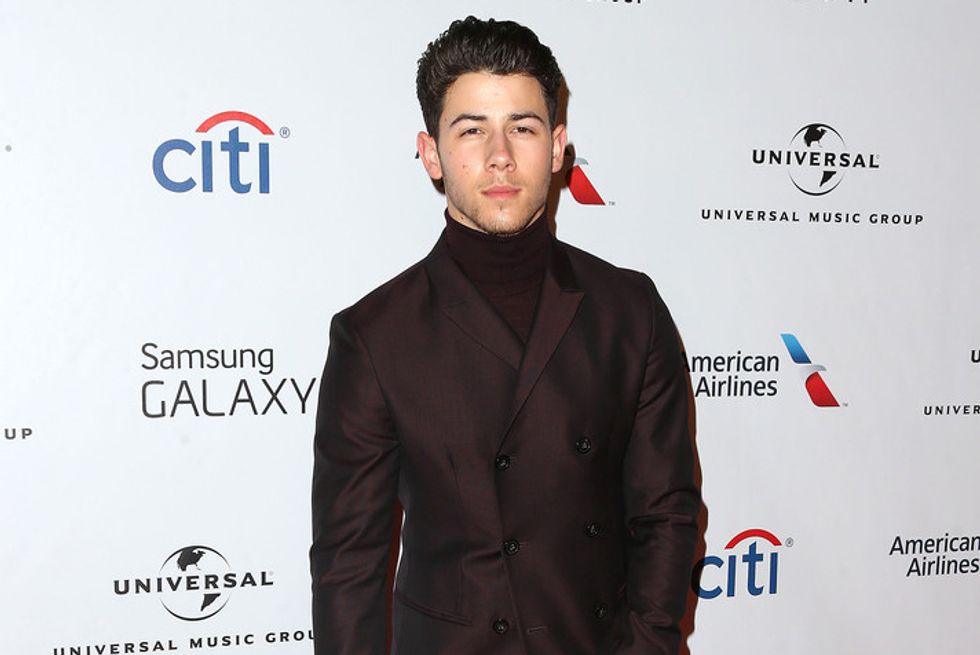 February 8:
Nick Jonas spotted at this year's Grammys after-party in a monochromatic turtleneck and suit pairing.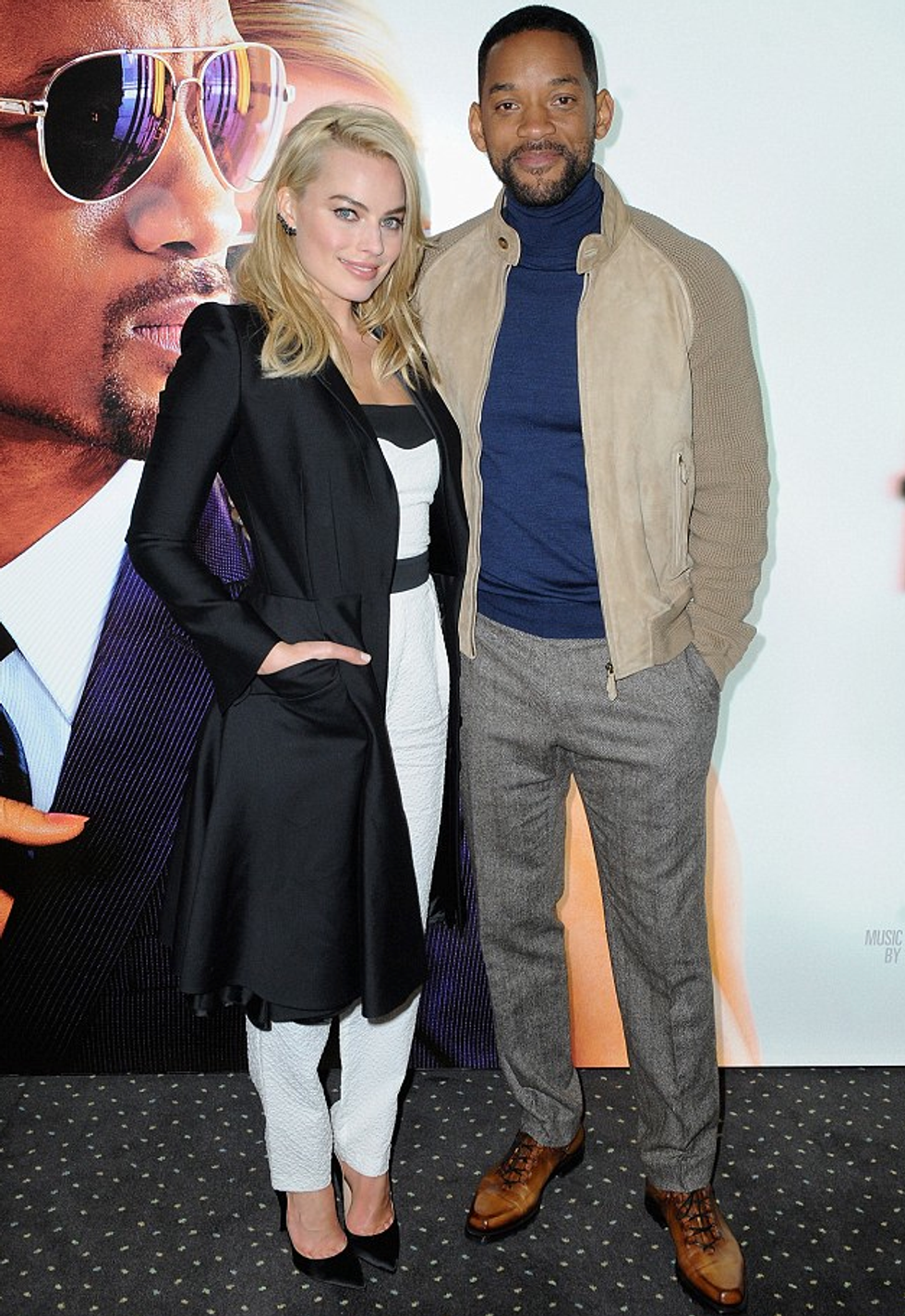 February 11:
Will Smith gets jiggy with a turtleneck and Margot Robbie at the
Focus
premiere.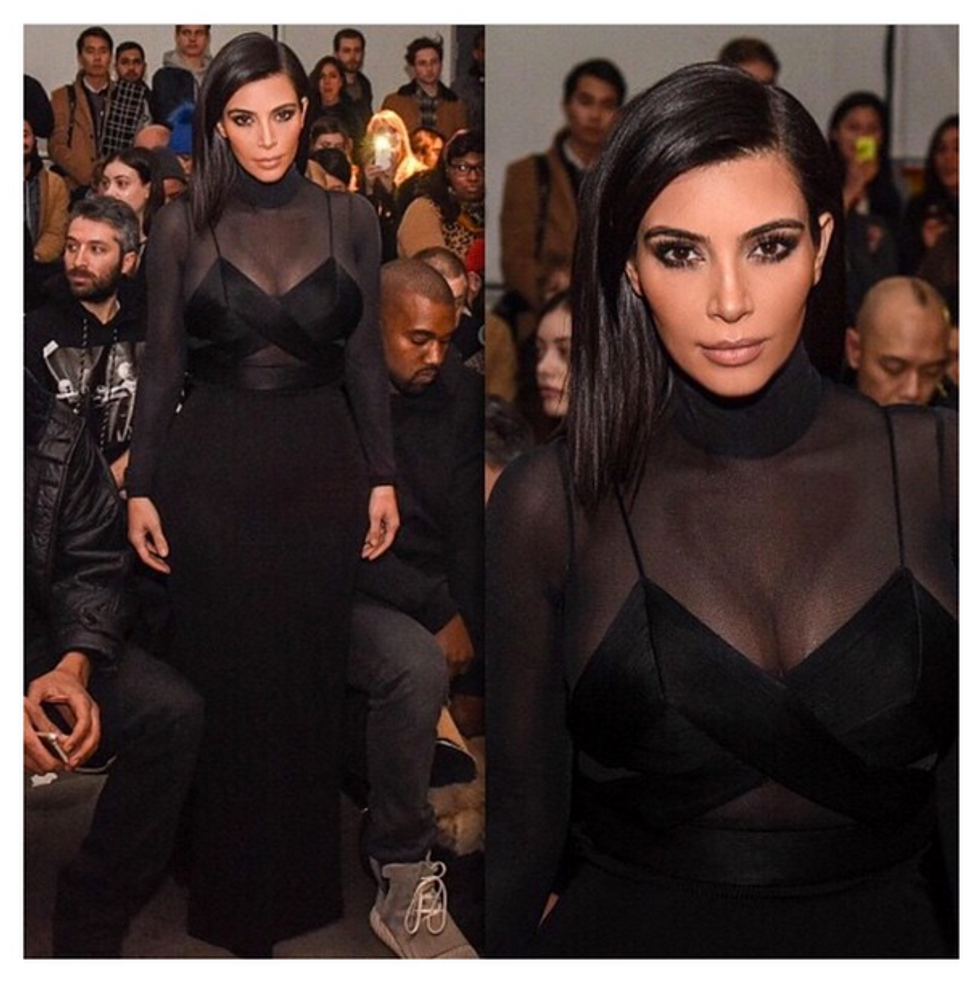 February 14:
Kim Kardashian celebrates Valentine's Day in an
Alexander Wang turtleneck dress
.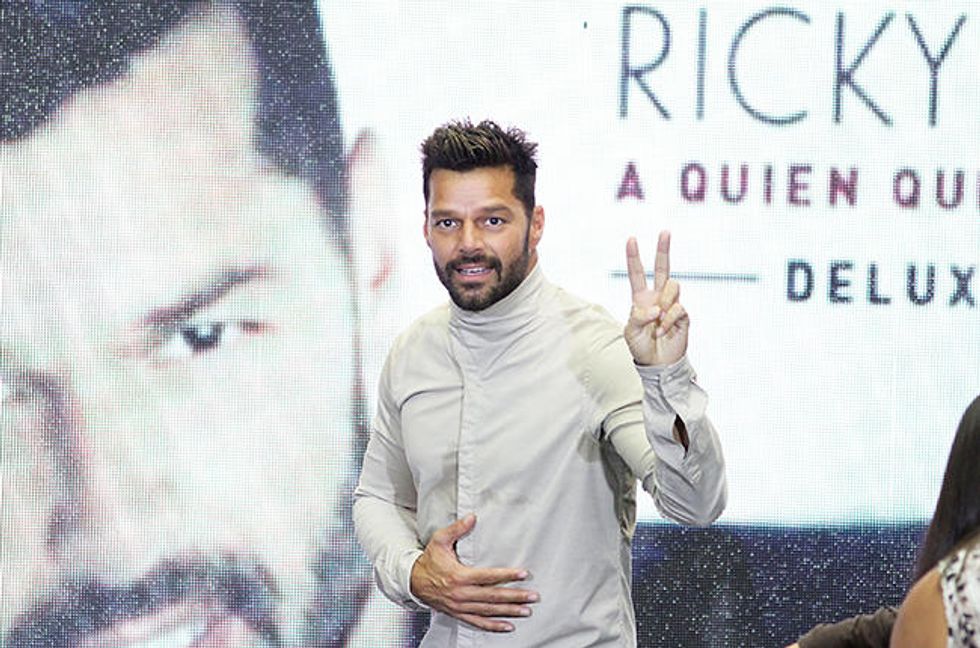 February 15:
Ricky Martin wears a white turtleneck for his fans at a Walmart in San Juan, Puerto Rico.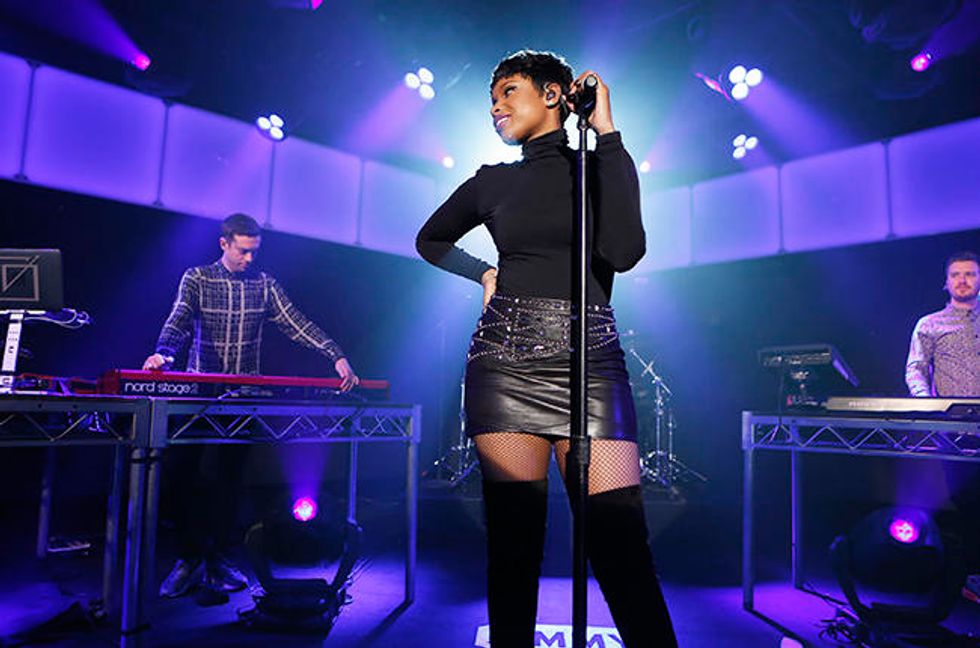 February 19:
Jennifer Hudson feat. turtleneck performs on Jimmy Kimmel Live.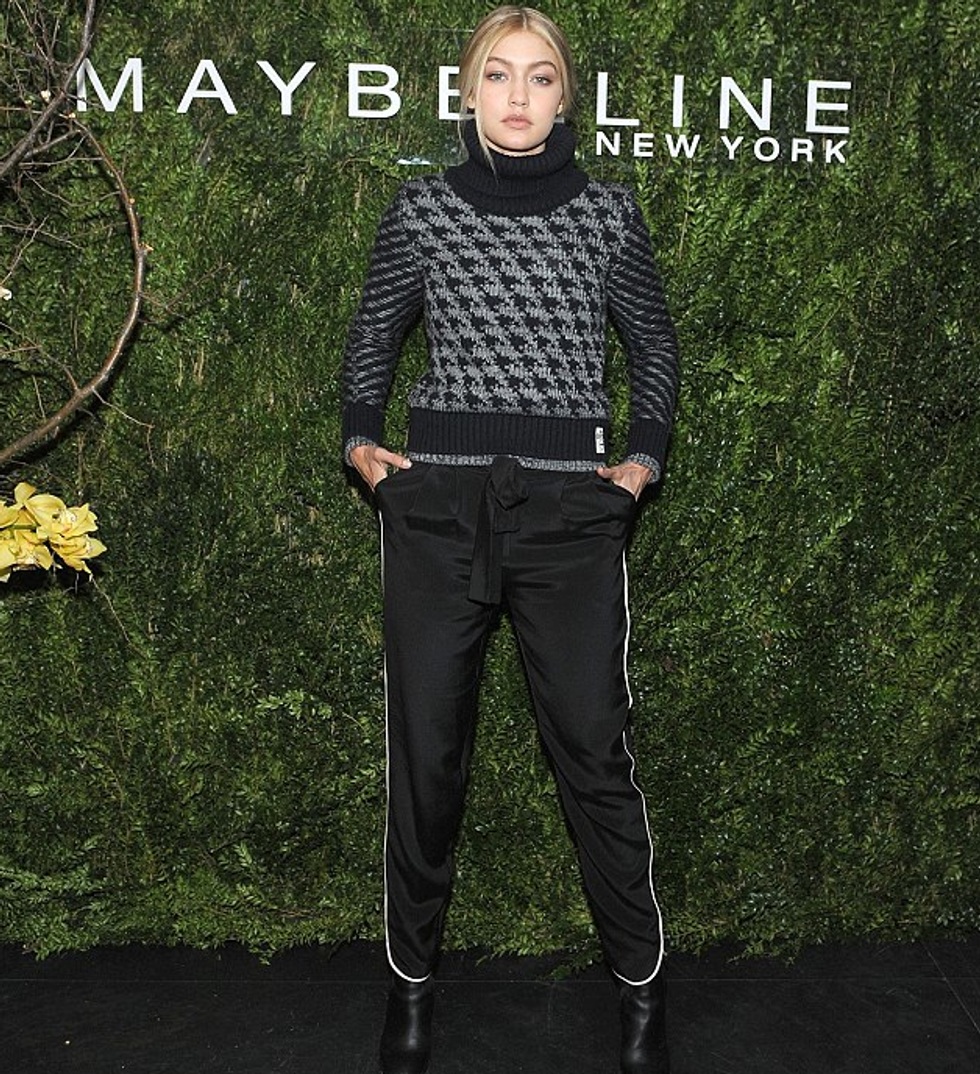 February 17:
Gigi Hadid
wears a t-neck with very shiny pants to
a Fashion Week Party
.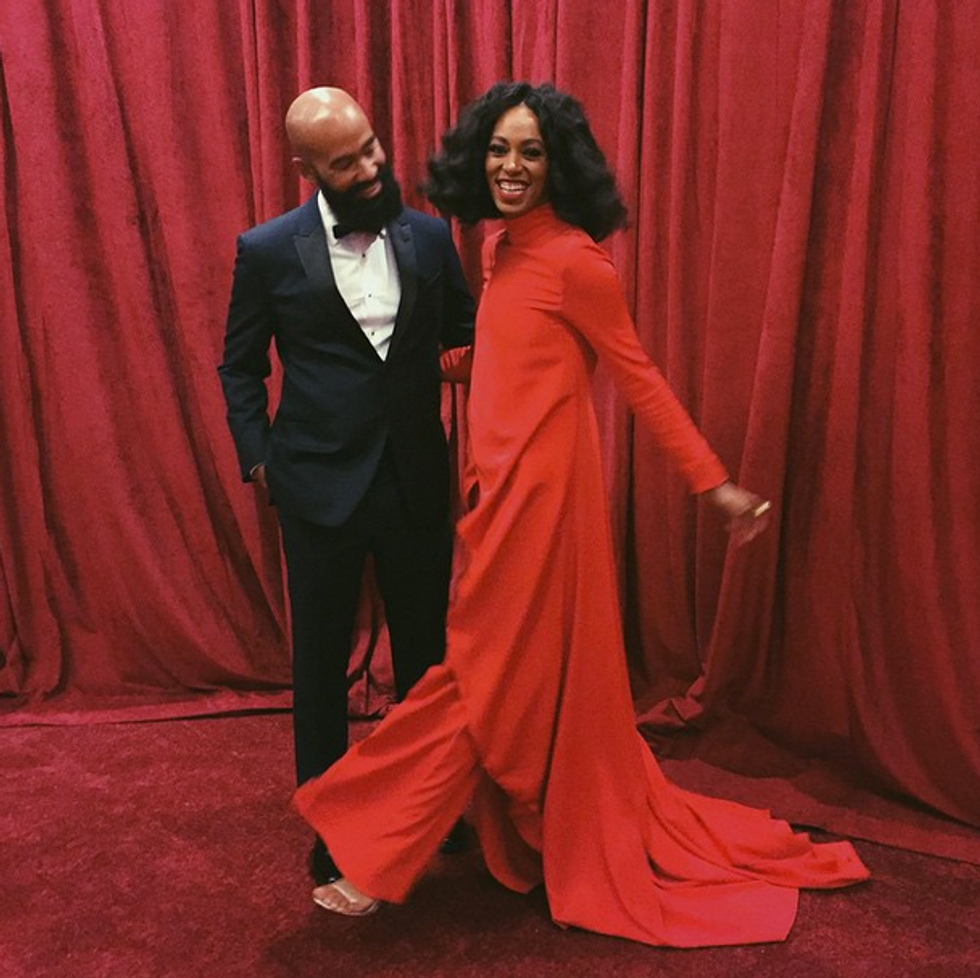 February 22:
Solange takes on the Oscars red carpet in a stunning,
turtleneck jumpsuit
.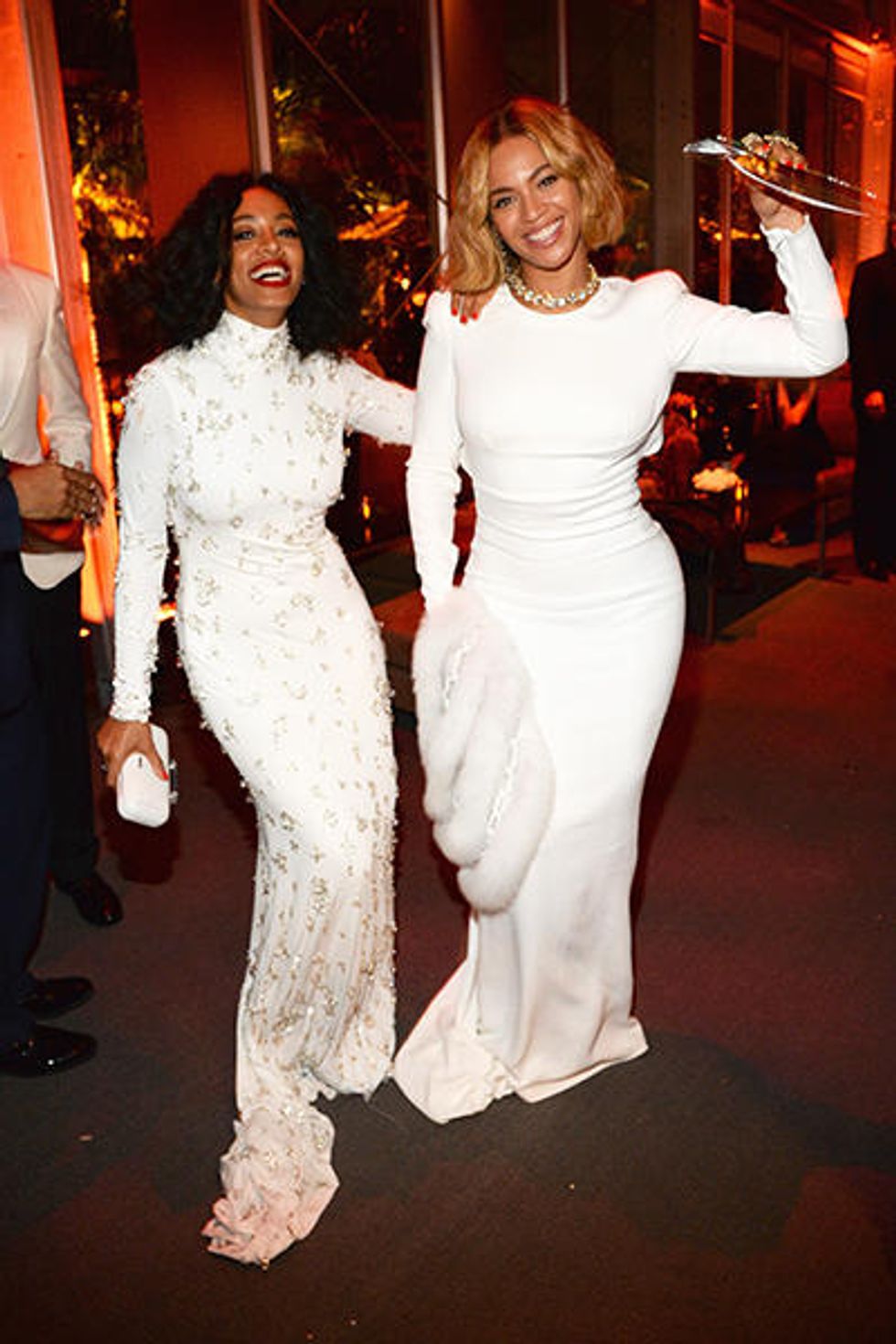 February 22:
Solange changes into a second turtleneck ensemble for the Oscars after-party. Two turtlenecks in one day, impressive.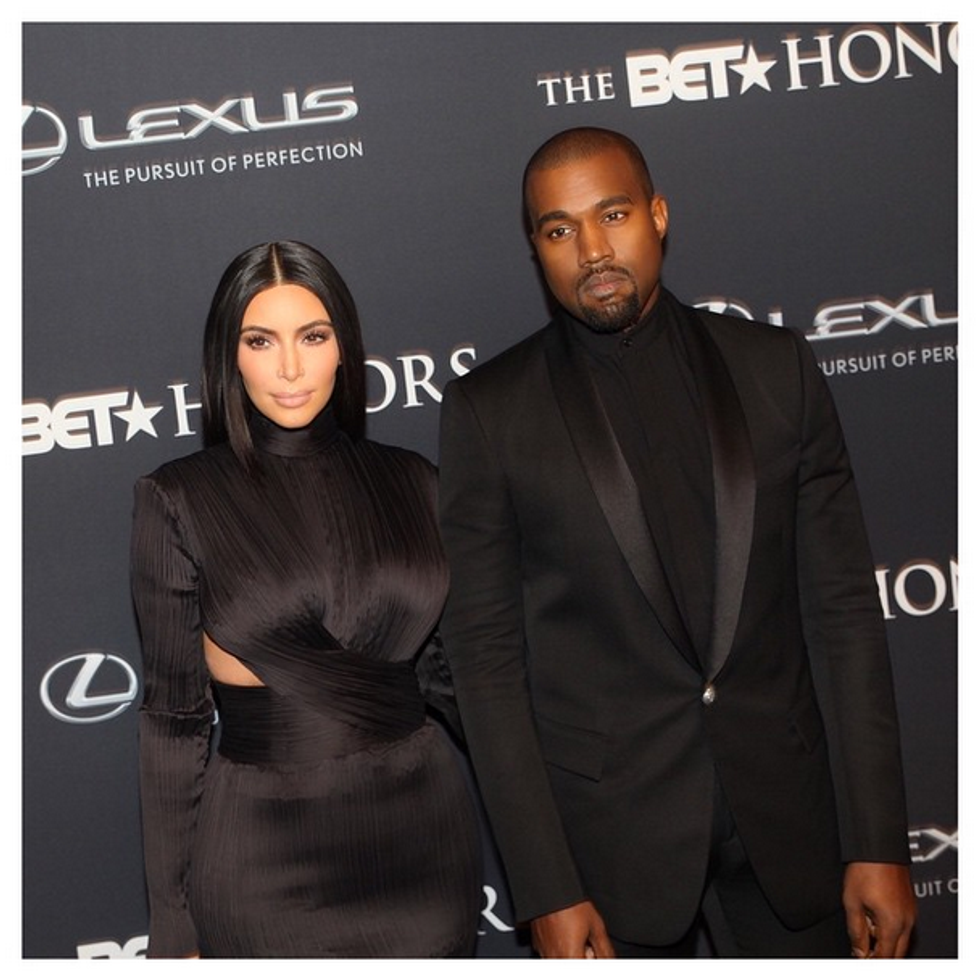 February 23:
Kim K wears another
turtleneck dress
to the BET Awards
.
Unfortunately, as per the judges rules (we're making them up as we go!), Kanye's quasi-t-neck button-up does not count.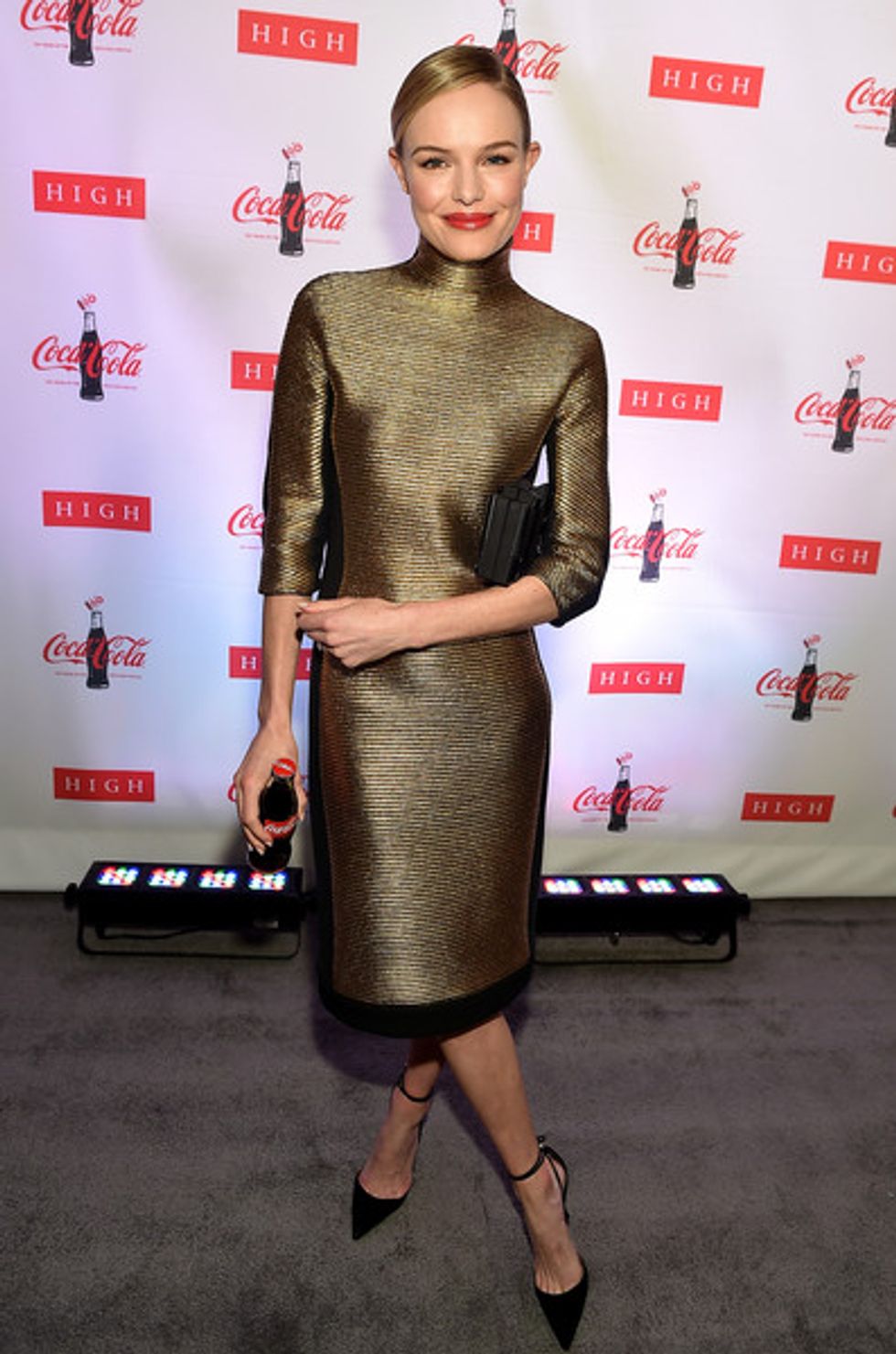 February 26:
Amidst
#TheDress
scandal, Kate Bosworth dares to wear a gold, turtleneck dress.