Hey, hello. Remember those medallions that Kim kept wearing pre-robbery?
These ones, you know.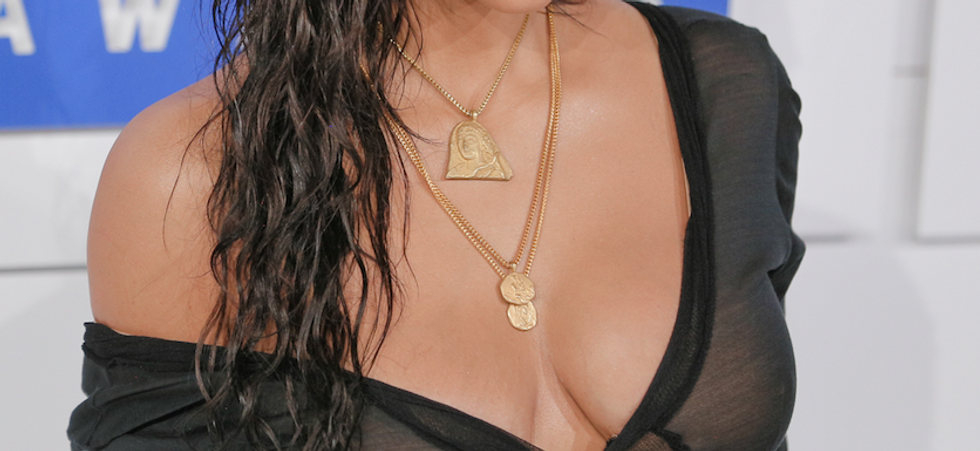 As it happens they were not crafted by the Egyptian people for their Pharaoh and rediscovered circa 1500 and archived for centuries before being gifted to American princess Kim Kardashian –they were designed by Kanye West and if you have a $10,010 you can own one.
Ye has apparently been drawing pictures of necklaces and giving them to jewelers for a while now, so it was only natural that they would start popping up atop the décolletage of one Kimmy K.
The inspiration was 14th century Florentine art because Kanye "wanted to create something that represented timeless love." Fair enough.
Take a squiz through and if you have a spare few grand lying around, knock yourself out.
David X Prutting/BFA.com/Matteo Pradoni/BFA.com
Sign Up For The Morning PAPER