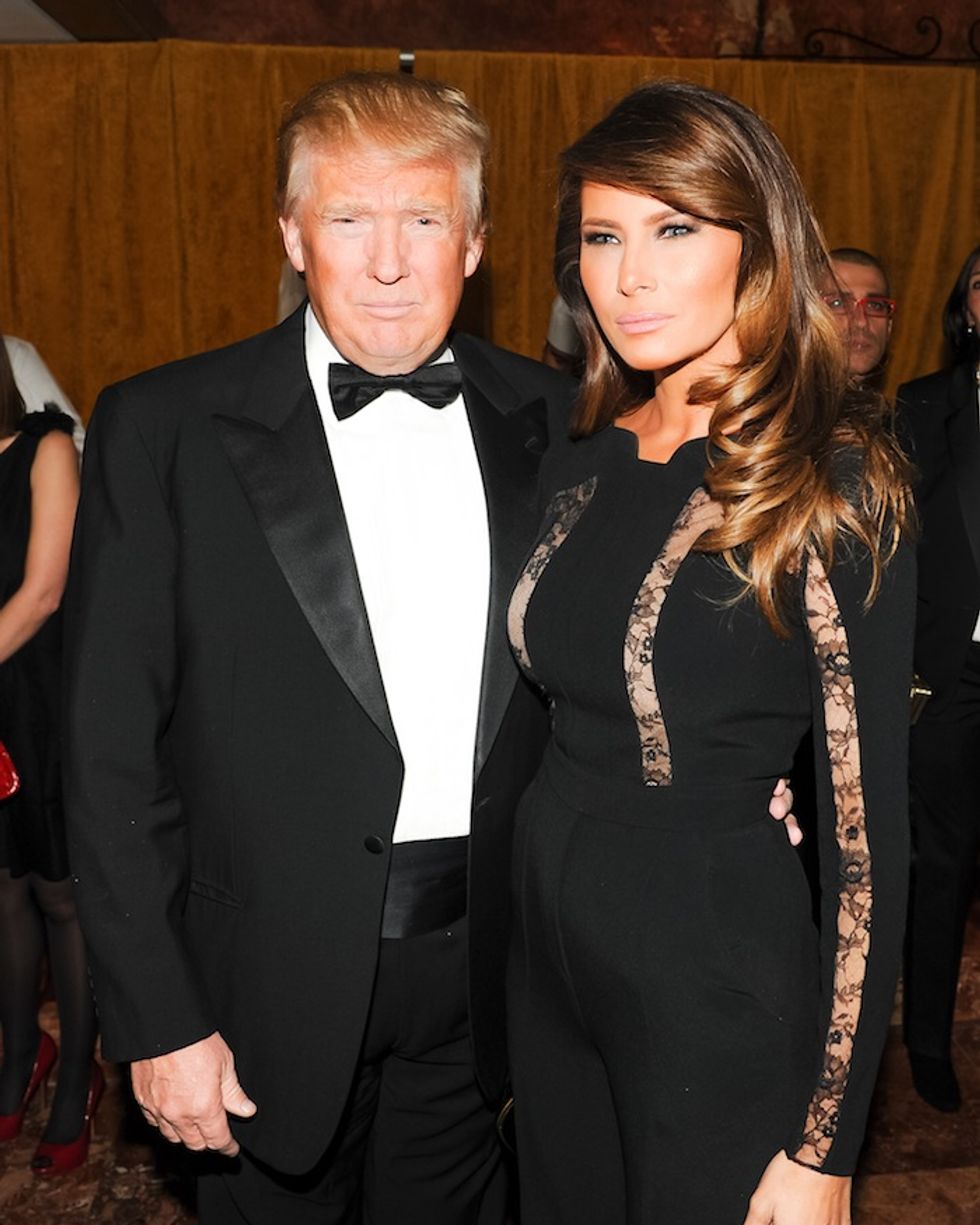 photo by Neil Rasmus / BFA
What to get the woman who has everything? How about an IRS-confirmed billionaire husband who can give her much more of it all (and a more prominent platform on which to conspicuously consume it)? So far, three women have taken the deal -- and looked pretty good doing it. 
Here are three beauty lessons from the women who married the Donald himself, modeling their zenith chic from the '80s, '90s and early-aughts. Study up, single ladies, because maybe you can learn something about snagging the tycoon of your dreams.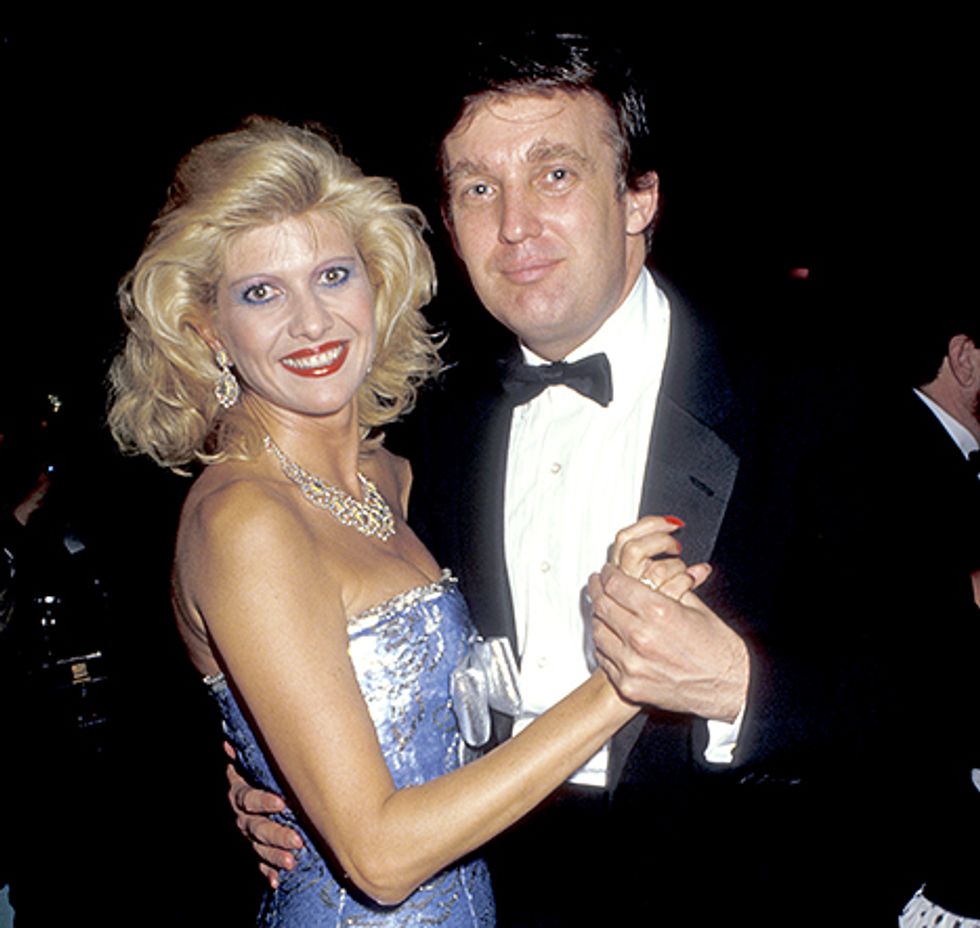 photo via WireImage
IVANA TRUMP
"It was the eighties" gets a lot of mileage as an explanation, especially when it comes to describing the appeal of Ivana Trump's all-out glamour. At any rate, "go-go" seems like an appropriate summary of Ivana's hair. And if it's true that the higher the hair the closer to God, Ivana is herself a minor deity by now. Her beauty influence is vast for Carmela Soprano wouldn't have known which way to tease if not for Ivana. 
In this particular look, Ivana offers a lasting case for going full-on matchy-matchy. She's matching shiny poisoned-apple lacquered lips with equally-shameless scarlet nails, not to mention pairing blue eyeshadow (trailing off into hollower recesses over the course of the night) with a dress that has a weird pajama-y chic vibe. And lest we forget, her butter-bleach blonde tresses also takes a cue from her blanched foundation -- mirroring her own ruthless Olympian self-aggrandizement with that of her husband. I suppose I could go on, but... 
Get the look: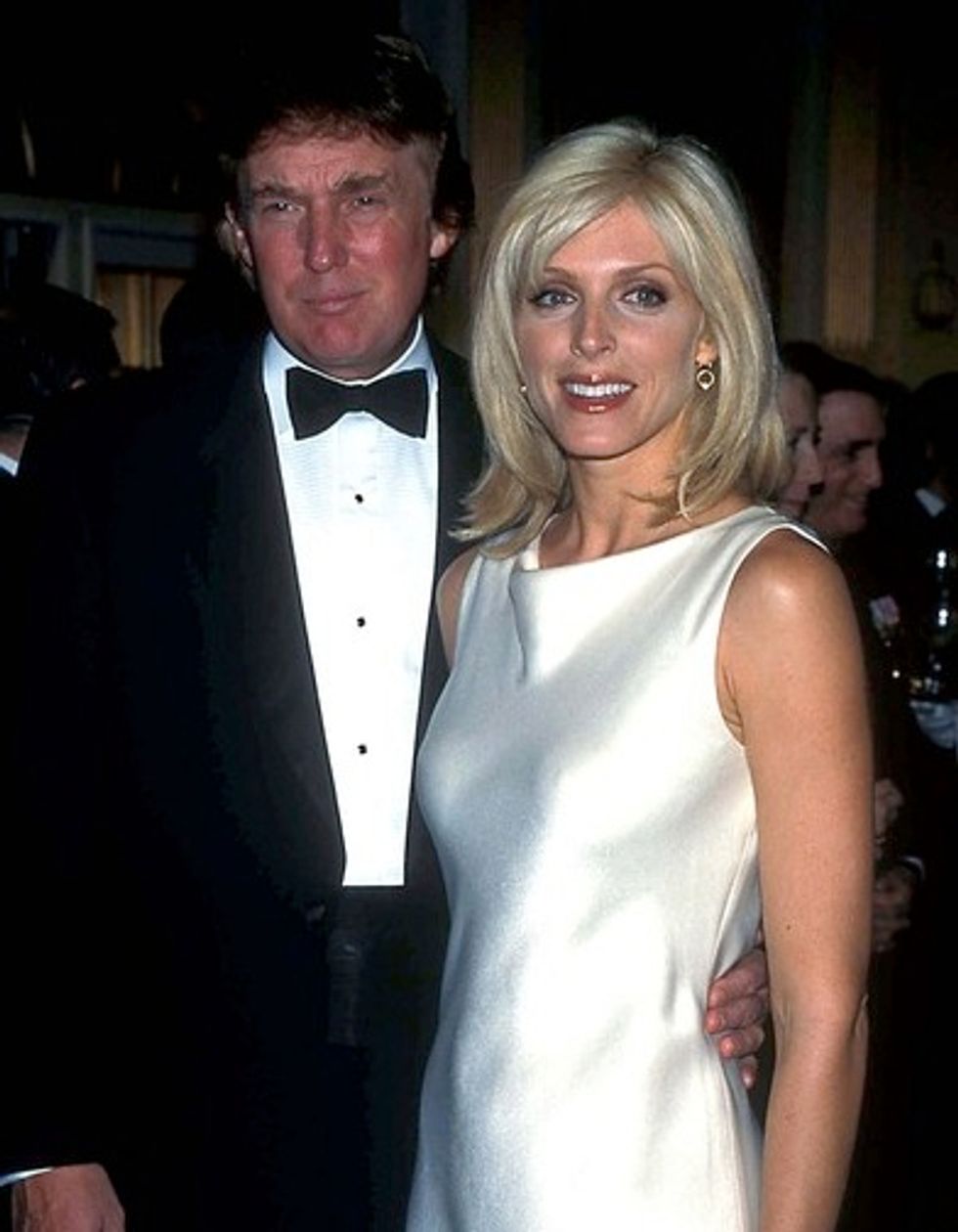 photo by Jim Spellman / Globe Photos 
MARLA MAPLES

Marla, Marla, Marla. Gone from the public eye (and Trump Tower) too soon, she's one of those rare types who age so well because she never looked particularly young to begin with. Oh, you can tell she's not old-old. But there's like, no, bloom of youth or anything, which I don't mean as a diss. 
Dwelling in the reign of matte (save high shine on lips, nails and that sheath dress above), Marla Maples was a dutiful servant who followed the laws of the land -- her skin absorbing rather than reflecting light. That's why the platinum ash halo helps, as it feeds the black hole of matte foundation, which craves light and matter. Here, she develops a taste for mauve and light not-yet-ripe plum, a peak-90s "autumn" palette if ever there was one -- and does it really rather beautifully. She's dethroned the literal Snow Queen (Ivana being a champ skier) and is in full-on Ice Princess mode in this cold AF look.
Get a little icy yourself: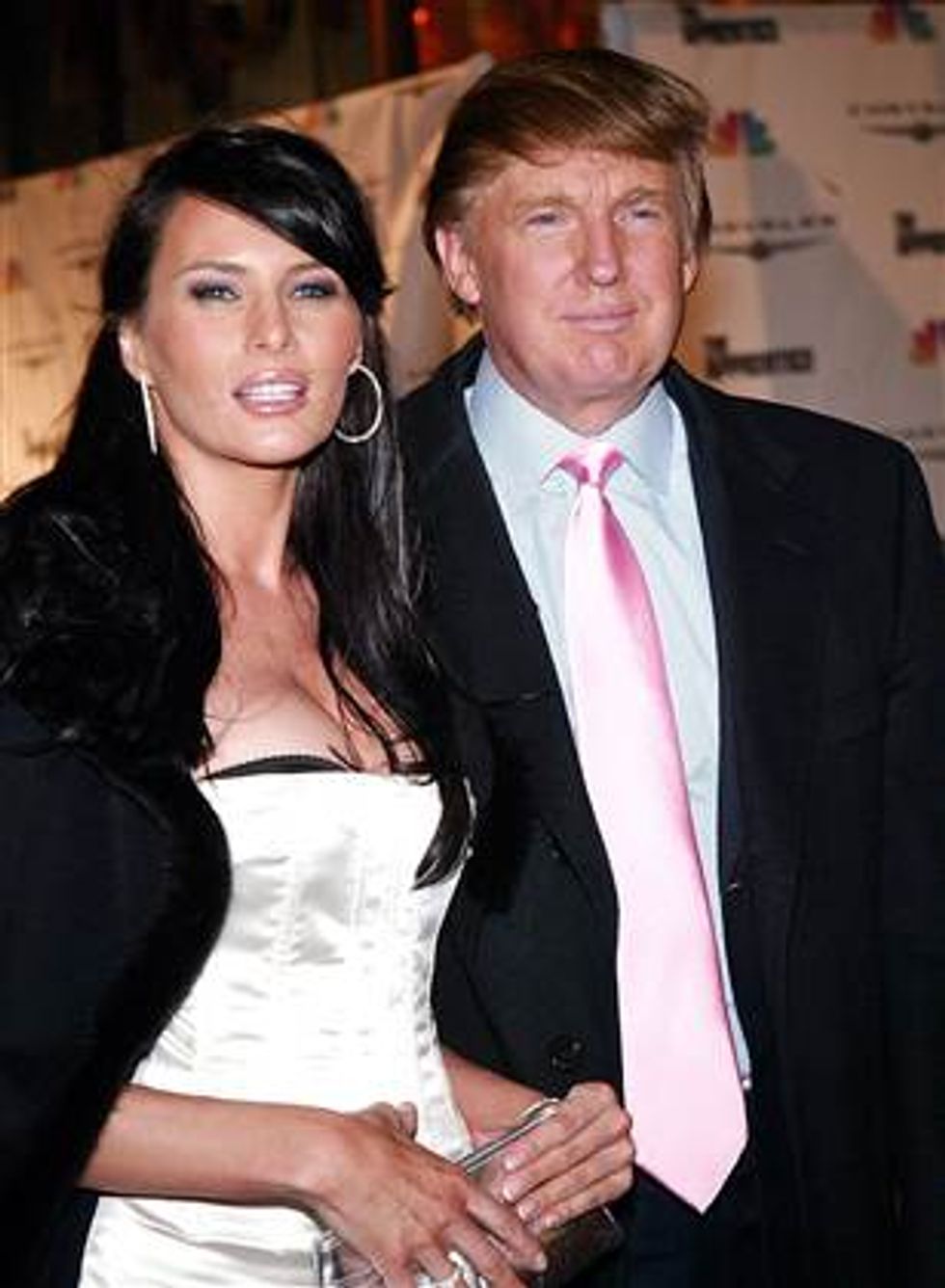 photo via ImageCollect
MELANIA TRUMP

Melania, no one seems to really have noticed, looks incredibly like Trump. Like a hot, Eastern European female cognate to the Donald himself, seeing as how that just-caught-a-whiff eye pucker is the same. 
Melania's thoroughly modern now though, which is to say barrel-curled and balayaged and usually photographed in something tight with peplum. But back in the aughts she was a vision in over-dyed dark hair that accentuated her feline-y eyes perfectly set in kohl. Her hair is somewhere between a straight line and wave (which is mostly to say that it just looks like regular hair -- if glossy and deeply conditioned regular hair). 
Here, she's learned from Ivana's stronger eighties blush days and is doing something tasteful and cheekbone-enhancing in a shade that approximates a spray-tanned persimmon. And the poutiness (that can otherwise make her look somewhere between haughty and physically, geographically lost), looks pensive and thoughtful -- like that portrait of Lincoln looking like he's about to get out of his chair. I really think it's the hair though -- that Angelina Jolie raven overdye makes her look like she's a librarian by day and bottle service girl by night. 
Get the look: 
You May Also Like