Trent Reznor's sonic manifestation, Nine Inch Nails, will return with a new EP on Christmas Eve Eve (December 23); Not The Actual Events will be released via the band's website.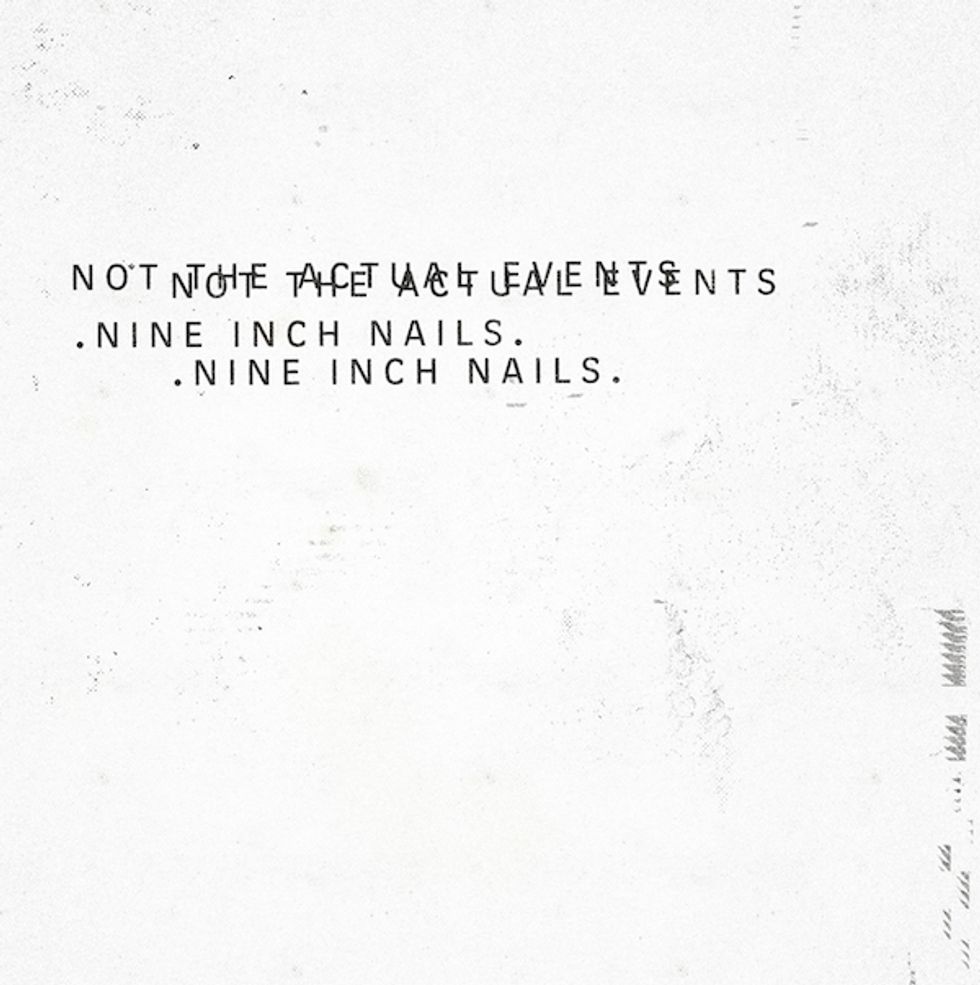 Reznor has recruited Atticus Ross, his frequent collaborator for David Fincher movie soundtracks (Gone Girl, Girl with the Dragon Tattoo, Social Network) as a "permanent" member of the group.
Of the EP, Reznor noted its timely bleakness:
It's an unfriendly, fairly impenetrable record that we needed to make. It's an EP because that ended up being the proper length to tell that story.
Word.